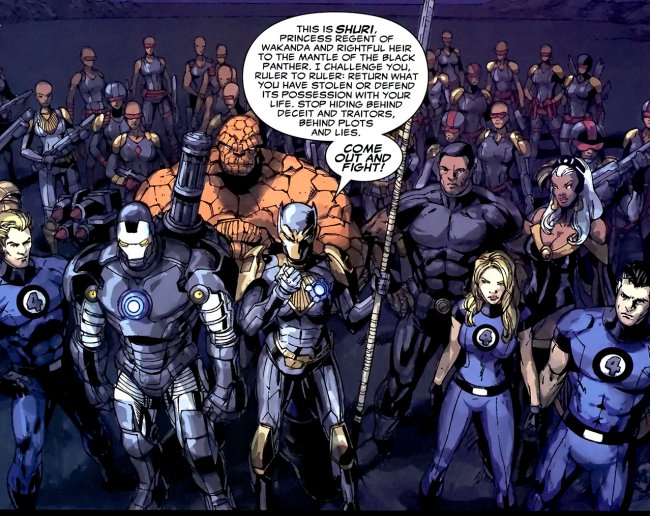 As things get even more challenging for the cast and crew of Black Panther 2 without its titular hero, there's good news—or rumored goods news—at least. Doctor Doom of Fantastic Four fame has supposedly joined the cast of characters in the sequel, as the film will focus on the other residents of Wakanda rather than the King himself.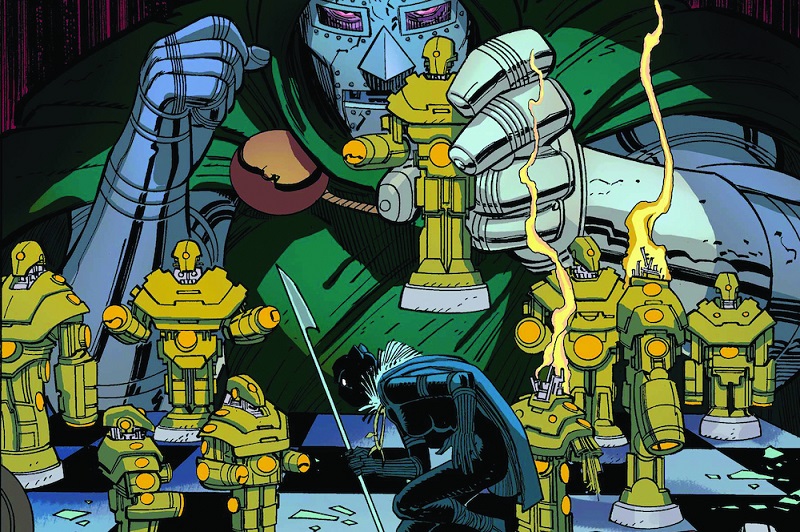 While following T'Challa and his further exploits is cool, diving deeper into the world of Wakanda and its inhabitants actually sounds even cooler. After all, there's so much more to the country than its ruler, and it might actually be a fitting tribute to the late Chadwick Boseman to expand his legacy.
With that in mind, it seems as if Black Panther 2 will have its fair share of newcomers to the scene, one of which is Namor the Sub-Mariner. It's been going around through the grapevine that Namor will be making his big MCU live-action debut in the sequel—Marvel's own King of Atlantis will supposedly be handling conflicts between his kingdom and Wakanda. A bit of an anti-hero (and an all-time jerk) in the comics, Namor was teased in Avengers: Endgame when Okoye mentioned underwater earthquakes near Africa.
It would definitely be super cool to see Namor on the big screen, even if he's going to be a big baddie. But what's even more exhilarating is that Doctor Doom is rumored to be the one pulling the strings behind the scenes, and that alone might just mean that we'll finally get to see a Fantastic Four segway (and a movie that we won't cringe at).
Interestingly, Michael B. Jordan is also reportedly coming back as Erik Killmonger. Whether he'll be back as a flashback or be revived by super-advanced Wakandan technology, it'll be a welcome return. It might even mean another Fantastic Four reference if anything, because anything is possible once Doctor Strange in the Multiverse of Madness comes out, right?
Obviously, it'll be hard to come up with another Thanos-level threat to the Avengers after the snap, but if there's anyone who can pull off next-level villainy, the ruler of Latveria definitely fits the bill. Some have even said that we'll likely see a Doomwar storyline adaptation, as Doom and Black Panther have clashed in the comics before when Doom tried to invade Wakanda to get his hands on Vibranium. The whole thing ended with Vibranium becoming inert, so it left Wakanda lost on how to deal without their primary source of economic growth. It could leave lasting consequences and strong repercussions throughout the MCU.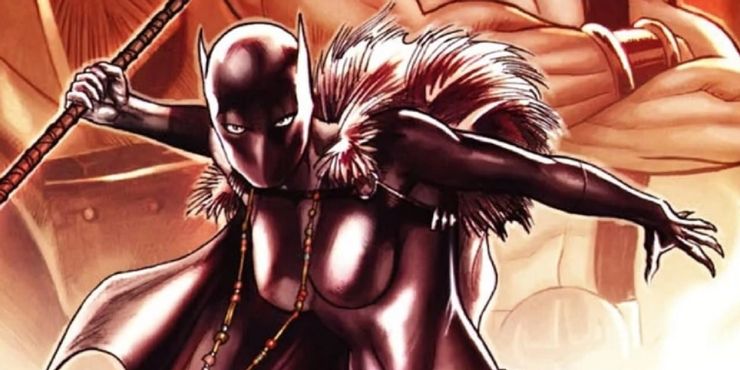 It could also easily lead to Shuri becoming the new Black Panther as she did during this storyline, not to mention that Storm was the Queen of Wakanda at the time. Both the X-Men and the Fantastic Four (plus Deadpool!) were heavily involved in that arc, so fingers crossed!
Do YOU think Doctor Doom could be a fitting villain for the next phase of the MCU films? Let us know your thoughts in the comments below!