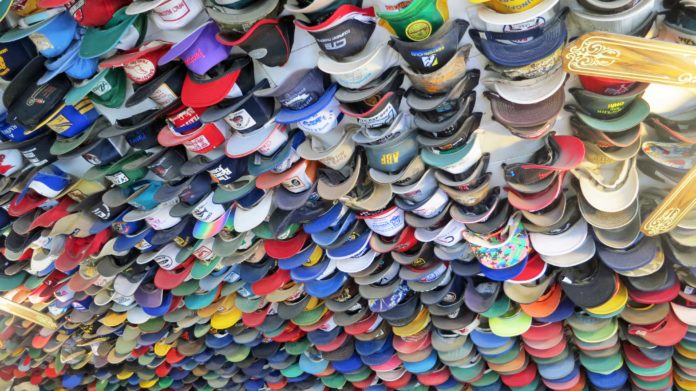 There's just something about the feel of a New Era hat. Perhaps it's the way it contorts to your head and essentially becomes an additional part of your body. Or maybe it's because they don't break down like other hats. For whatever reason you want to choose, New Era hats are the pinnacle brand for cap aficionados.
Now, back in the day, the New Era style was reserved for your favorite Major League Baseball team. If you wanted to rock a stylish cap, you had to constantly represent your favorite squad. However, in recent years that has changed and official New Era hats have broadened their horizon to include nearly every major sports league and pop culture brands. No other property has benefited more than the superhero market.
Top quality New Era hats have emerged for any character or series you want. Odds are, whatever New Era hat you're looking for can be found right here at SuperHeroStuff. There's a massive assortment to choose from (trust me… I have plenty of them myself!). However, I wanted to narrow it down to the ten caps you need to add to your New Era collection.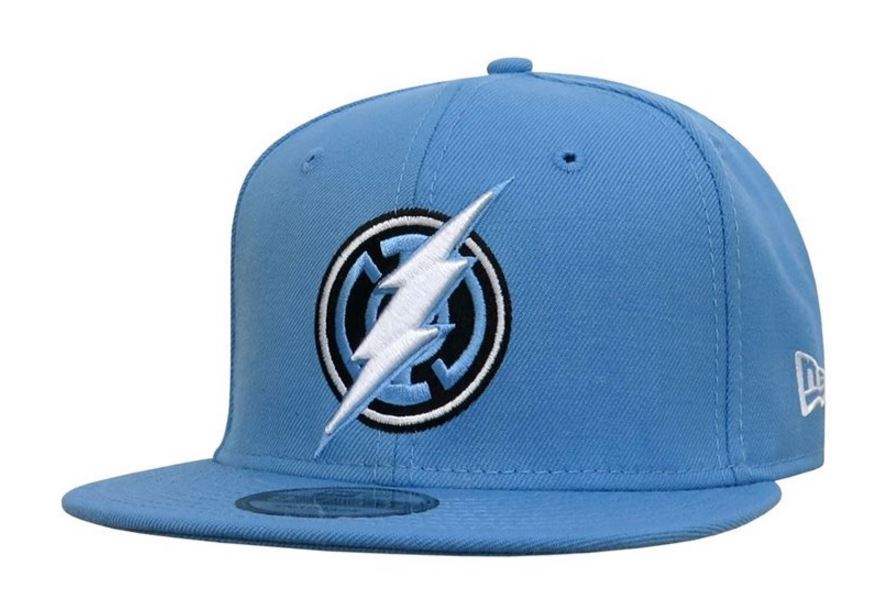 This Blue Lantern Flash Symbol Hat is perfect for someone who can't choose between their love for The Flash and their love for the Blue Lanterns. Plus, it's all about the color. Most of the hats I own are either navy blue or black, so it's nice to add a pop of color to your hat lineup. There's a wide assortment of lantern hats available, but none combine two DC heroes so perfectly like this one.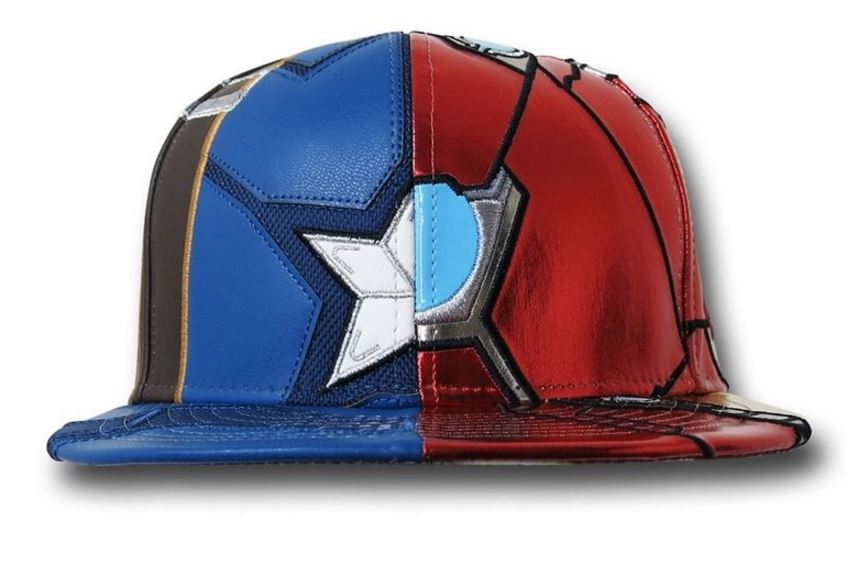 Speaking of combining heroes, nothing comes close to the grandiose amazingness of this Captain America/Iron Man team-up. Designed for last year's Civil War, the Captain America Civil War Dual Armor Hat was clearly made for someone who found it difficult to choose either Team Cap or Team Iron Man. Now, the previously indecisive fan can rock a scalp cover that combines two of the biggest heroes in the Marvel Universe. I mean… come on! The Iron Man half even has a nice shine to it, while Cap's hemisphere is a solid military leather-type material. It's the small details which make this hat a must have. Plus, it's perfect for any formal event.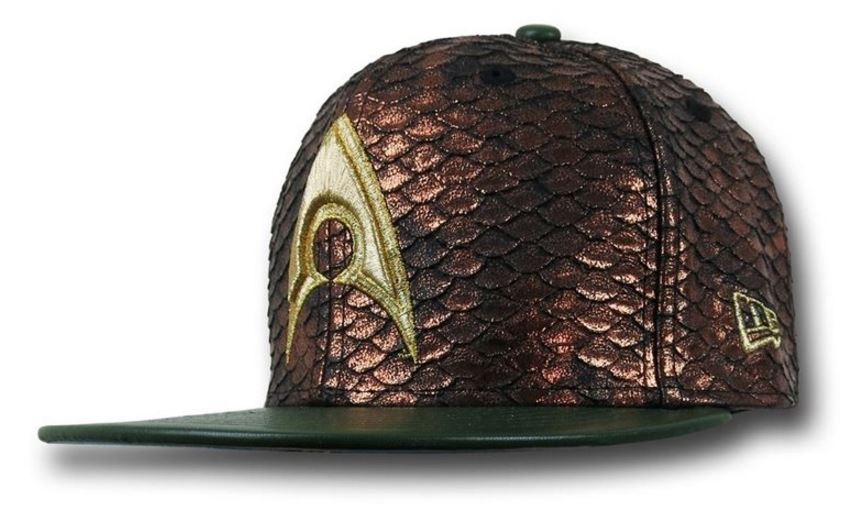 The details. THE DETAILS!!! The Batman v Superman Aquaman Symbol Hat is one of the most unique hats I have ever seen. The golden Aquaman symbol. The bronze fish scales throughout the hat. I guarantee that you don't have anything like this in your current collection. I am more of a Marvel guy than a DC guy and I still need this dome tarp. It would be at the top spot on this list if not for one small issue: the Aquaman tag on the backside. It's a little large, but that's the ultimate nitpicking. If you are an Aquaman fan and and haven't grabbed this cap, I have to ask you something: what are you waiting for??
I'm normally not a big fan of the giant face style hats. However, I will make an exception when The Mad Titan is involved. From the face markings to the gold outlines, the Thanos Armor Fitted Hat captures the big purple guy while still delivering a minimalist approach. There's also a nice hidden feature. Under the brim hides a perfectly constructed Infinity Gauntlet. It's the perfect hair hider for anyone waiting in line for next year's Infinity War and one of the top 'big face' hats on the site.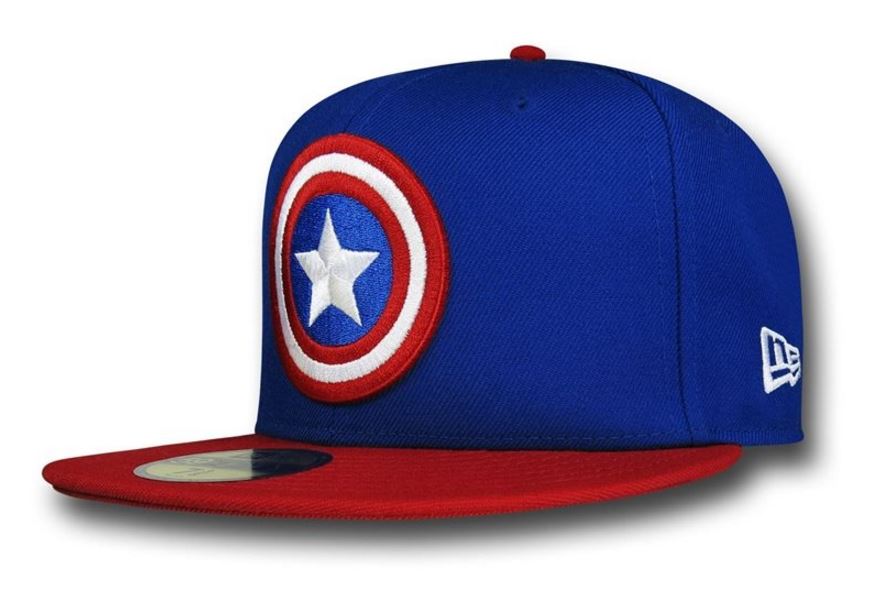 Sometimes, you just can't beat a classic. Nothing but red, white and blue punctuated with a star shield front and center. This cranium coraller is simple, but sometimes that's the best option. I wear my version every Fourth of July ('Merica). Not every hero is conducive to a simple symbol version hat. However, Captain America is not every hero and this Cap cap is necessary for any Marvel fans wishing to flaunt their superhero allegiances. Now, if we can only get a fitted Iron Man version…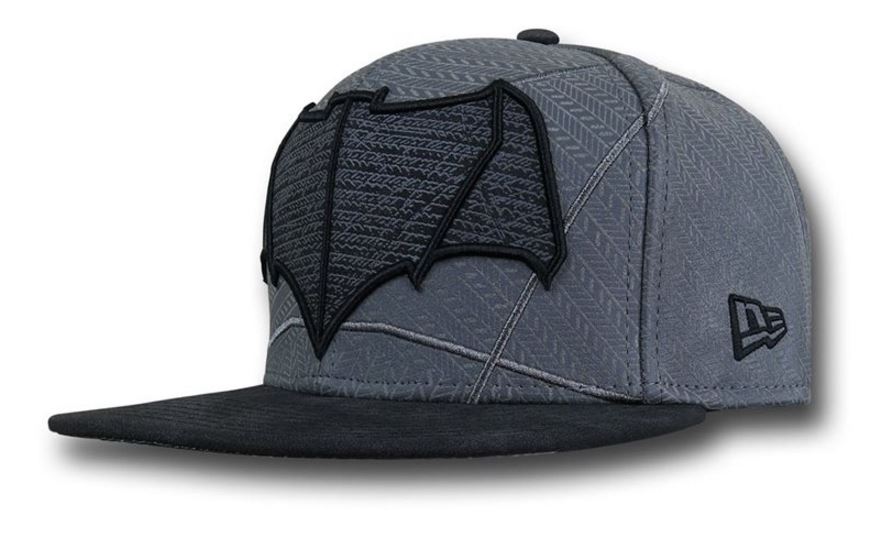 You didn't think this list would be without a Batman hat, did you? As of of the most popular characters in all pop culture, there are a plethora of Batman noggin covers available. If you prefer a Beyond or Nightwing style, it's your prerogative. As for me, I'm going with this beauty inspired by the Bat-ffleck. The oversized logo, combines with the textured background gives the Batman v Superman Bat Symbol Hat has its own personality. Perhaps you can't top the classic Batman style… but this one comes damn close.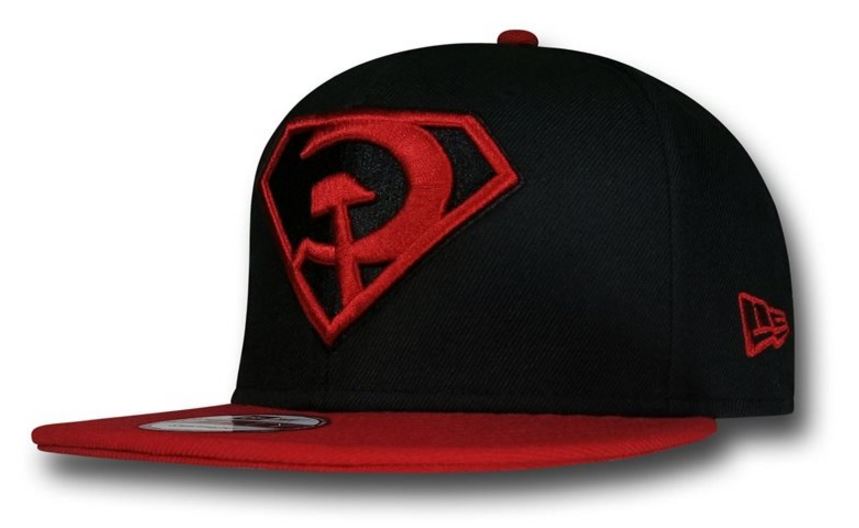 Full disclosure: I am not a big Superman fan. Still, even I have to admit that this Supes-inspired eyebrow hoverer is the bee's knees. Coming from the "what if" world where Superman originally landed in the Communist-controlled USSR, we get this beauty of a hat inspired by the "Elseworlds" tale, Red Son. The hammer and sickle makes this the perfect gift for someone longing for the good ol' days of the Cold War. If you're too young to know what the Cold War is, then just move on to the next hat and stop making me feel old!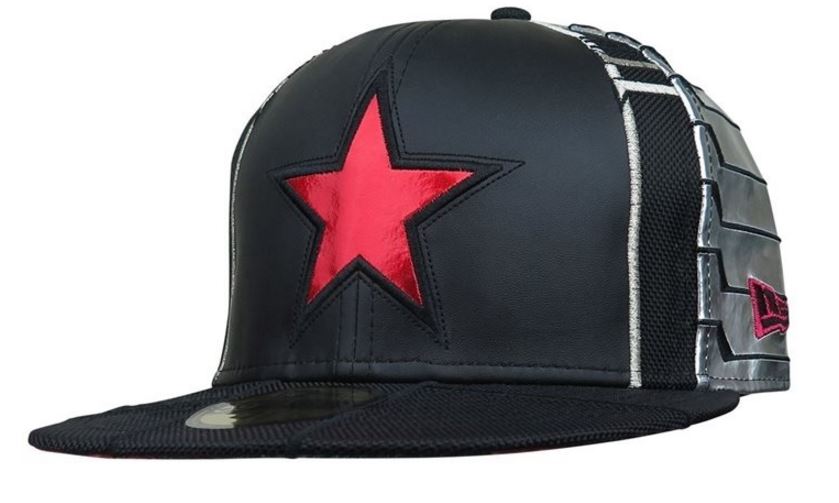 It's the highest-ranking Marvel hat on the list… and for good reason. No hat does a better job at reflecting its real-life counterpart better than the Winter Soldier Armor. With one panel strictly dedicated to Bucky Barnes' vibranium arm, this noodle snuggler truly is one of a kind. Bonus: the Red Star on the black matte finish is a solid Russian inspiration. Uh-oh. Two hats back-to-back with obvious Communist leanings! We might find ourselves on a very unseemly CIA list.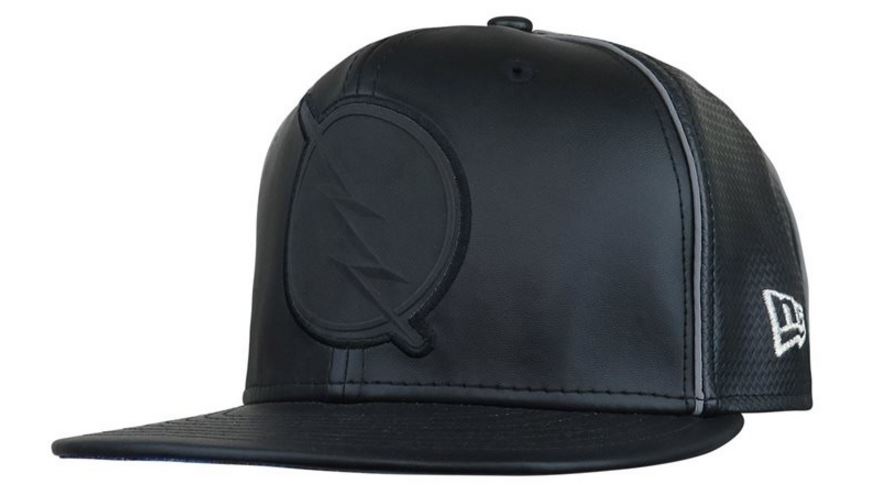 Perhaps I'm just a sucker for black matte? Still, of all the Flash hats available, this crown concealer takes the cake. From the all black design to the nearly hidden logo, the Flash Zoom Reflected Armor Fitted Hat is actually quite beautiful (that is, if you think hats are beautiful… which I do). The real "coup de grâce" here is the logo on the backside. A simple silver Reverse Flash dot. As an avid hat fan, I'm struggling to find any real issue with this hat. Even crazier… I'm finding it odd that it's not even part of my collection!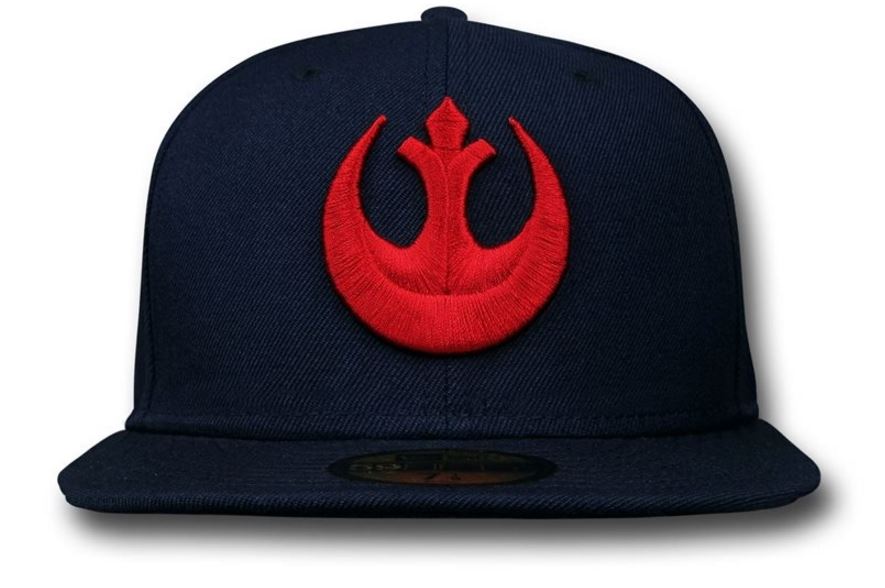 What? Were you thinking a proper superhero was going to top this list? Well, think again, because nothing is better than choosing sides. Marvel vs DC. Red Sox vs Yankees. Democrats vs Republicans. People who liked Batman V Superman vs. people who hated Batman V Superman. We live in a society where people consistently choose a side and proudly proclaim their choice. Well, now you have the opportunity to do that in hat form.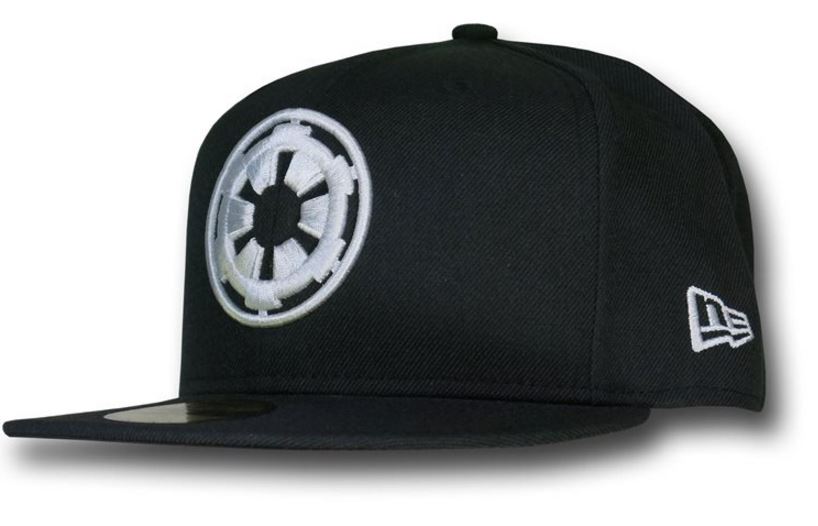 So, which side are you going to choose? The Dark Side? Or, will you go towards the light? You can always collect eight of your buddies and start your own galactic softball team! The play on the classic baseball logo done with some Star Wars flare puts this skull cap crown not only at the top of this list, but to the top of my heart (not really. That would be a health hazard).
These hats are not only for Star Wars fans, but for everyone. We need to know if people side with the Rebellion or with the Empire, and these hats are our only hope to find out who's who.
So, what are your thoughts? Do you need any of these noggin protectors as part of your cap collection? Or, were there any from the SuperHeroStuff site that were missed? Let us know in the comment section and include which hat is your personal favorite!