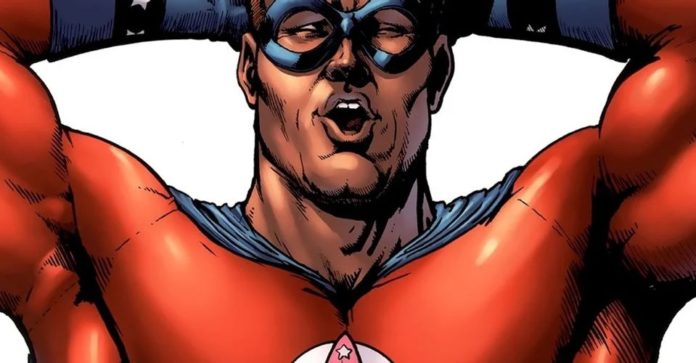 "There will be a Herogasm in season 3. You've earned it, you deserve it, and you're gonna get it," said Eric Kripke.
It's going to be a while before we can see the third season of The Boys, but we do know that it will supposedly follow the Herogasm arc from the comics according to showrunner Eric Kripke. It's a six-issue spinoff series, but what is it about this comic miniseries that makes it so controversial (even more than the show already is at the moment)?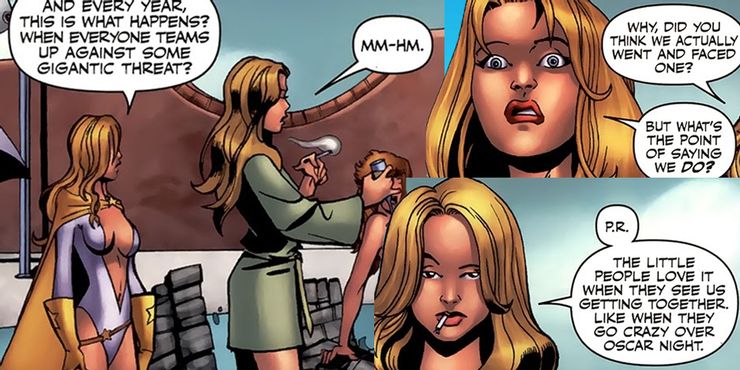 Mainly centered around an orgy festival for superheroes, the story has everything from sexual abuse to all manner of illegal things. It seems as if the show is adamant and totally hell-bent on pushing the boundaries of what can be shown on TV, and the intensely adult themes of this story arc is no different.
For one thing, the story involves sex between Homelander and Soldier Boy—Captain America's parody. The live-action adaptation of Soldier Boy will be played by Jensen Ackles of Supernatural fame, but the sex won't be portrayed. For another, Herogasm itself is an annual festival where the Vought-American's supes go wild on a company-sponsored orgy. Anything goes on this R-rated journey, really, and given that most of the so-called superheroes are a bunch of selfish brats with morally questionable choices, sex-capades abound. Top it all off with the public media covering this up with a worldwide crisis that requires all the Supes to join forces just to keep it all hush-hush and you've got instant controversy.
Then, when the illegal stuff is over and the deed is done, they all return home with a hero's welcome.
Given the sheer amount of disturbing sexual activities in the source material, it'll be interesting to see just how much Amazon can allow when it comes to what to include and what to strike off the script. More shockingly, the comic book arc even shows Black Noir sexually assaulting Hughie Campbell and calling him a "good soldier".
On top of all that, The Boys #21 revealed that due to a failed attempt by The Seven to stop one of the terrorist planes during 9/11, the plane crashed into the Brooklyn Bridge and claimed more than a thousand innocent lives. Whether or not this touchy topic will be shown still remains to be seen, but the TV series has never shied away from difficult conversations before.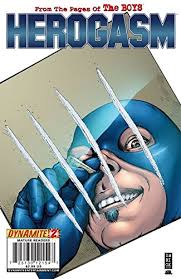 Still, regardless if we'll see the full Herogasm arc or not, we still can't wait to get a taste of what the third season has in store for us, especially after that cliffhanger of a season finale. Whatever's going to happen to Hughie in Victoria Neuman's office, and what's up with all the head exploding?
What are YOU looking forward to the most for the third season? Have you read the Herogasm arc, and do you think it's a good story to adapt into the show? Let us know your thoughts and feelings in the comments section below!