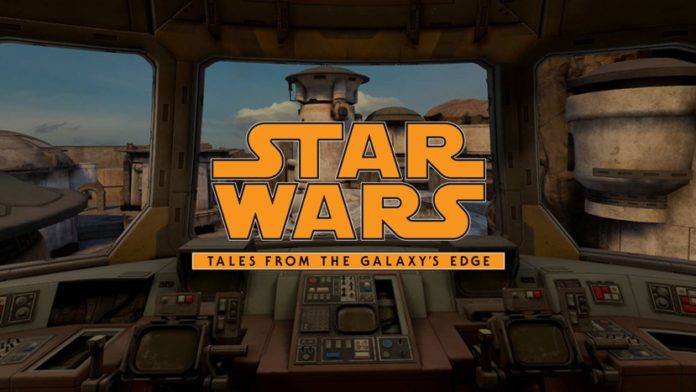 The virtual reality experience that is Star Wars: Tales from the Galaxy's Edge gets a welcome new revelation from ILMxLAB in the form of Anthony Daniels reprising his role as the loveable C-3PO.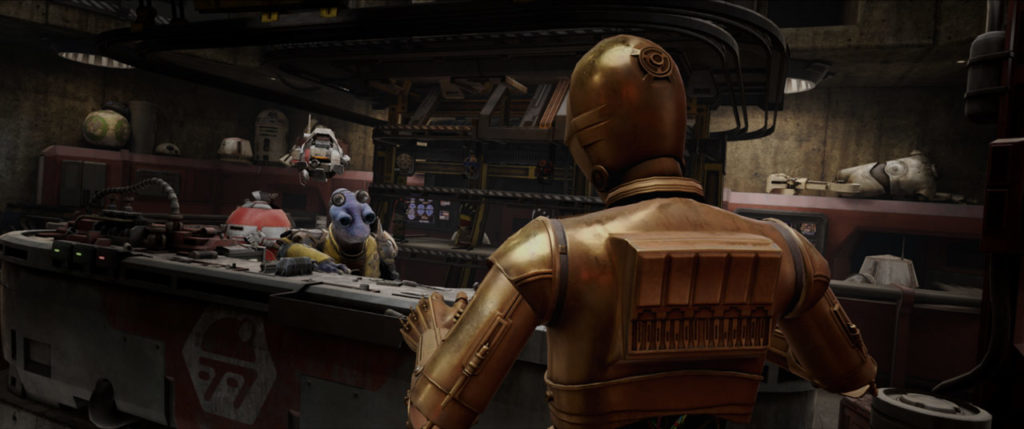 "Threepio is one of the most iconic characters in the Star Wars galaxy. He's one of the first characters you see in the original trilogy. Having Anthony bring his experience and energy to the game has been a dream come true," says director Jose Perez III. "He really elevated our project with his deep-rooted understanding of C-3P0 and his fun-loving attitude and kindness. Having the real Threepio just makes everything feel more Star Warsy."
Barkeep Seezelslak will be played by Bobby Moynihan. "He tells such great stories, you will literally be transported to other places and eras as you live out these adventures first hand. This structure allows us to play with different mechanics and tones as we dig into future tales. So we had our story conceit but we needed a place to ground it all, and Batuu was an obvious choice," Perez says.
Even Yoda is set to appear to really give players an immersive experience like no other. "In Tales from the Galaxy's Edge, when you stand next to Yoda, THE Jedi Master, it is powerful and a little heartwarming. I'm super stoked for all the fans to experience that," Perez continues.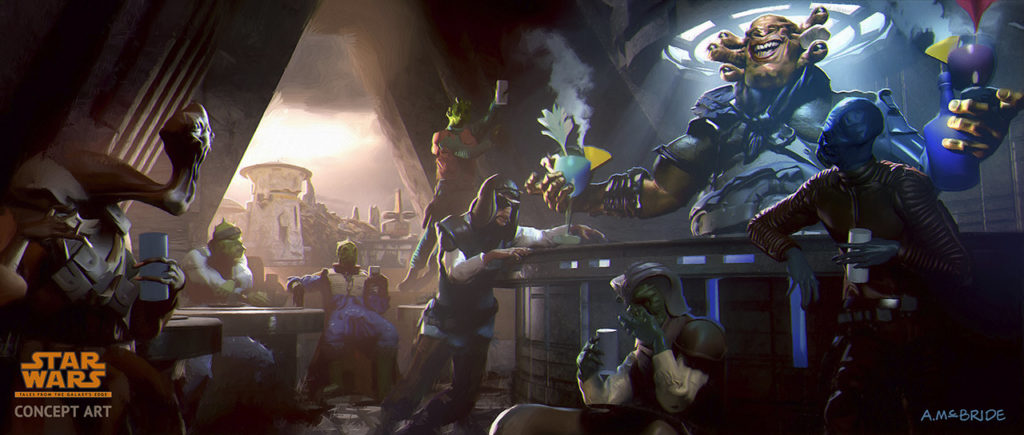 The VR-only Star Wars game is an Oculus-exclusive title, with the goal of recreating a theme park-esque experience similar to the Smuggler's Run attraction at Disneyworld as well as Disneyland's Galaxy's Edge. Players will have the pleasure of hanging out at various cantinas and alleyways, as well as interacting with lots of interesting locals and travelers. The game supposedly takes place between The Last Jedi and The Rise of Skywalker.
"VR is by far the most immersive way to experience Star Wars from your living room. Being able to stand directly next to these iconic characters, explore the galaxy from any angle, battle enemies with one-to-one motion controls, and be a character in the story yourself was simply not possible before virtual reality. It's really its own thing. It's pretty wizard," Perez goes on.
Immerse yourself in the wondrous world of Star Wars in the most meta way possible! Can you even imagine walking alongside the greats as you create your own adventure across the galaxy? It's definitely something to look forward to this holiday season if you're looking for an exciting escape from the real world—which, with the way the year is going, is absolutely a welcome distraction.
Which aspects of this exciting new game are you looking forward to the most? Let us know your thoughts in the comments section below!