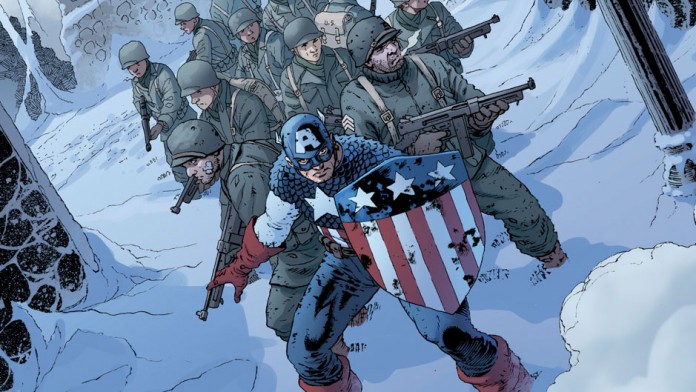 You remember Joss Whedon, right? He wrote the hell out of Buffy the Vampire Slayer, the Astonishing X-Men (along with artist John Cassaday; some pertinent information that we'll be bringing up later), and guided the Marvel Cinematic Universe to greatness with his directorial acumen on full display in Avengers and Avengers: Age of Ultron. However, after Age of Ultron, Joss was a little sour with Marvel and decided to bow out of any future projects. Thankfully, Whedon didn't completely obliterate the bridge, and recently returned to Marvel for a very special comic book project related to Marvel's favorite, politically oriented son. Yes, it's Captain America by Joss Whedon. I'll allow you adequate time to process this.
To help celebrate Captain America's 75th Anniversary, Joss Whedon will be reuniting with artist John Cassaday to contribute an additional 8-page story to Captain America: Sam Wilson #7 debuting March 30th. In the following excerpted interview with our friends at Marvel.com, Joss talked about what brought him back to Marvel – specifically, comics – his working relationship with Cassaday, and his fondness for Cap circa WWII.
Joss elaborated on what it was that drew him back to the world of comic books.
"Well, it's Cassaday of course. Cass was like, do you wanna do this? And you know eight pages is not a lifetime commitment and Cass and I both share the same [affection] for WWII era Cap. I've been on a break for a long time and it seemed like a perfect way back into start writing again. [With] Cassaday it's like working with one of your favorite actors: you know you don't have to tell them that much he just gets it."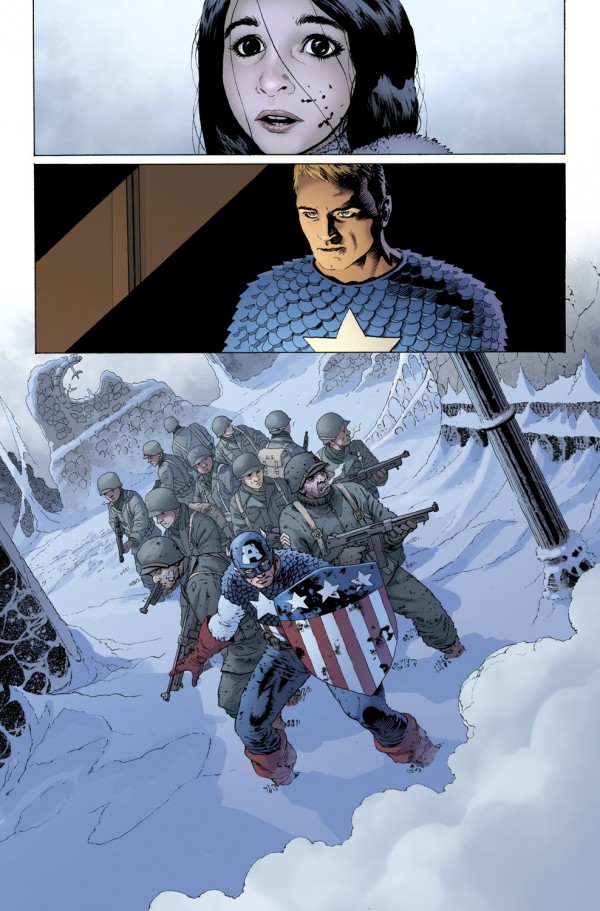 Joss then explained why Captain America is still a very relevant, valid character, even after 75 years of never-ending comic book adventures.
"I think it's been a difficult journey. I think there were times when writers were struggling because you see [Cap] as old fashioned. But I think that his presence is always a comment on the times whether or not it's because he is of them or because he doesn't fit in them and particularly now as it's further on from that era and we look back at it with some unwarranted nostalgia but also with a clearer eye to what it is we had that we have lost."