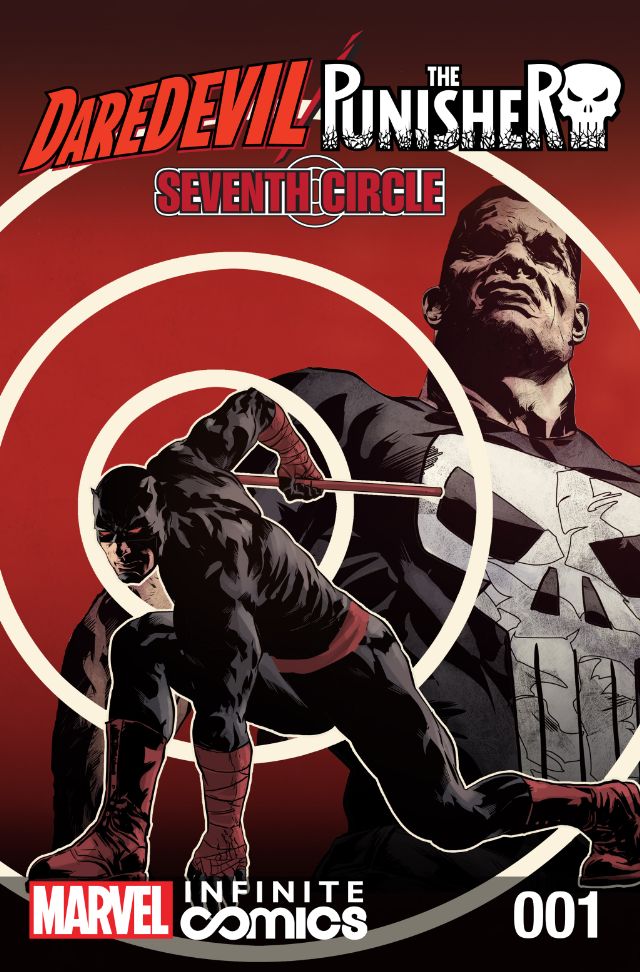 The next groundbreaking Infinite Comic series begins here, and it's a deadly race against time! Matt Murdock and Frank Castle collide in a flurry of fists and bullets in DAREDEVIL/PUNISHER #1 – available now via the Marvel Comics App! Writer Charles Soule and artists Reilly Brown and Szymon Kudranski take you to the mean streets of New York City as Daredevil and the Punisher square off in a battle for the ages!
Matt Murdock is out to make sure that a dangerous mobster will have his day in court. But the Punisher is out to make sure the defendant gets put away…permanently! As the Punisher stalks his prey across the choked corridors and lonely rooftops of New York City – he'll trade blows with the Man Without Fear at each and every turn! If Daredevil and his sidekick Blindspot want to save this mobsters life, it'll take every ounce of their wits and wile. All Punisher needs to get what he wants is a well-placed bullet. Who will win? The chase is on! Check out this nifty GIF preview!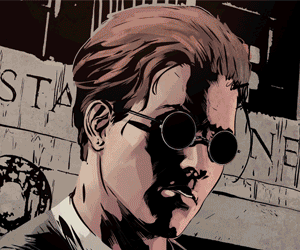 Designed specifically for mobile devices while fully embracing the latest technology, Marvel's latest Infinite Comic series stretches what's possible with digital comics. Showcasing new storytelling possibilities and techniques while staying true to the medium's greatest strengths – Marvel Infinite Comics have to be seen to be believed!
Never tried a Marvel Infinite Comic before? Now is your chance to experience the future of digital comics as Deadpool and Cable embark on a madcap adventure across time and space. Take a journey with them and read DEADPOOL AND CABLE: SPLIT SECOND INFINITE COMIC #1 for FREE in the Marvel Comics App. Head over to www.marvel.com/redeem and use the code "CABLE" to get started reading right now! Code valid until 11:59 EST on 3/31/16. Marvel.com and internet connection required. Terms and conditions apply.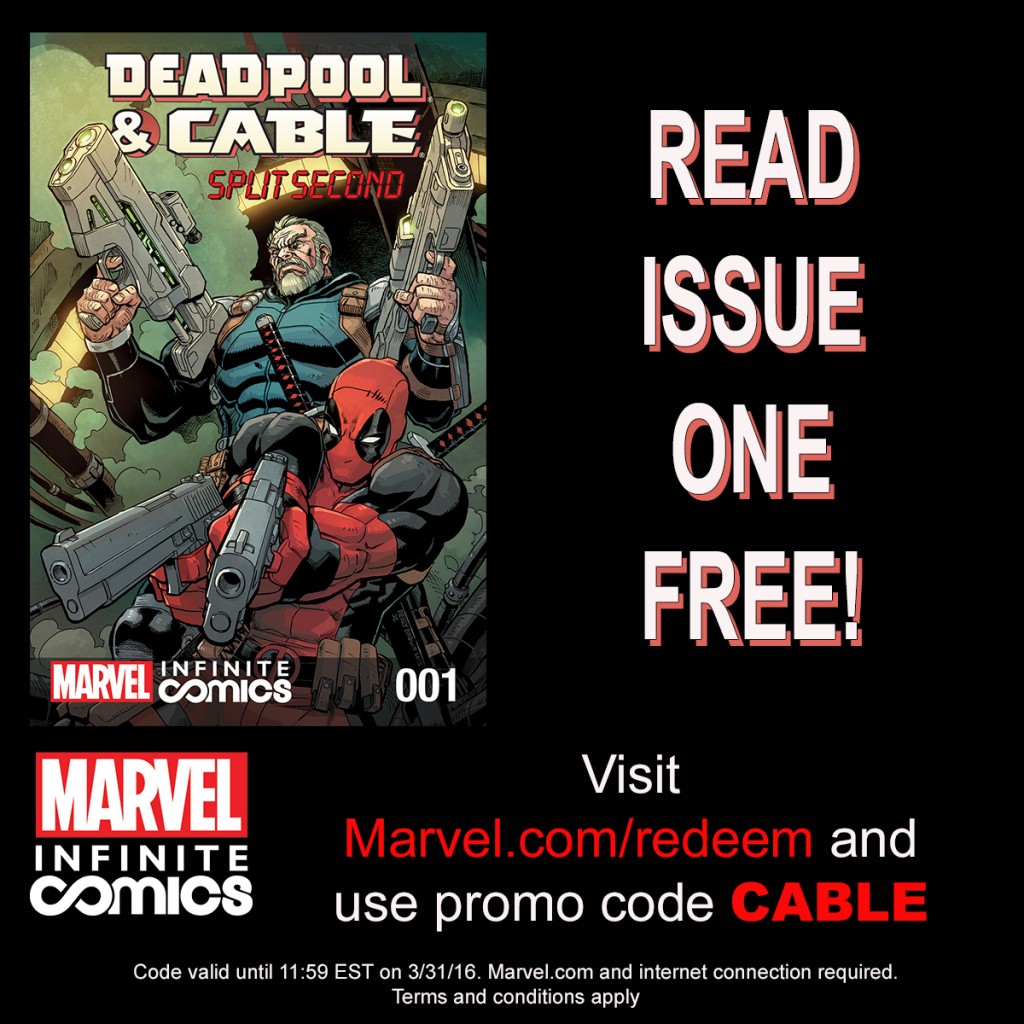 Available right at your fingertips, DAREDEVIL/PUNISHER: SEVENTH CIRCLE #1 is available on the Marvel Comics app (for iPhone®, iPad®, iPod Touch® & AndroidTM devices) and online in the Marvel Digital Comics Shop!