The year 2020 may not be the best year on record so far, but it's a pretty exciting time for gamers, what with the release of two new next-gen consoles coming late this year. For the PS5, one of the biggest titles to look forward to is Spider-Man: Miles Morales—and thanks to the trailer we just witnessed, we're pretty sure it's going to be one heck of a ride.
Yes, Batman isn't the only one who's allowed to have incredibly epic games with fantastic gameplay and a story that will be fondly remembered for years and years to come. Our friendly neighborhood web-slinger has always been neck-and-neck with the Caped Crusader when it comes to compelling rogues galleries that can translate really well into video games. With Miles Morales, Insomniac Games is proving just that—and more.
As a huge Dark Knight fan and avid Playstation gamer, I've always believed that the Arkham games are one of the best works out there—but after seeing the gameplay trailer from Miles Morales, I can honestly say that it's looking like it can knock the Arkham franchise right out of the park. It's one of the PS5's biggest launch titles, and rightly so. I mean, I can definitely see myself getting unhealthily addicted to swinging and parkouring across the city with that larger-than-life graphics display.
It was also pretty refreshing to see Ganke Lee making an appearance in the game as one of Miles' closest friends. And then comes the insane combat, where cutscenes and gameplay fuse together so seamlessly that it's hard to imagine anyone not getting sucked into this world with 100% concentration as the game begins. We can see a camouflage gauge on the HUD, plus there's a catchy background music that definitely boosts the player's overall immersive experience as the game goes on.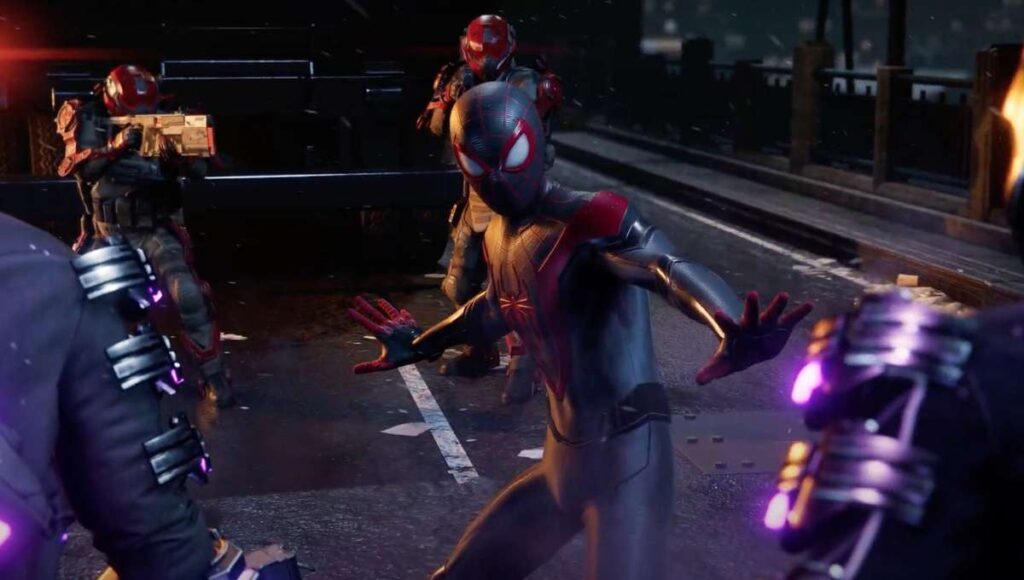 I also really appreciated that while the whole conflict on the Braithwaite Bridge is happening, Miles isn't just focused on the Roxxon faction and The Tinkerer—he's also got his hands full trying to save civilians for a majority of the gameplay demo. This is just classic Spidey, and definitely what makes him your "friendly neighborhood" superhero. There's a lot of swinging and maneuvering and heart-stopping action as the bridge gets totally destroyed, but Miles is in the thick of it all, trying his best to be the hero he's meant to be. It's pretty spectacular.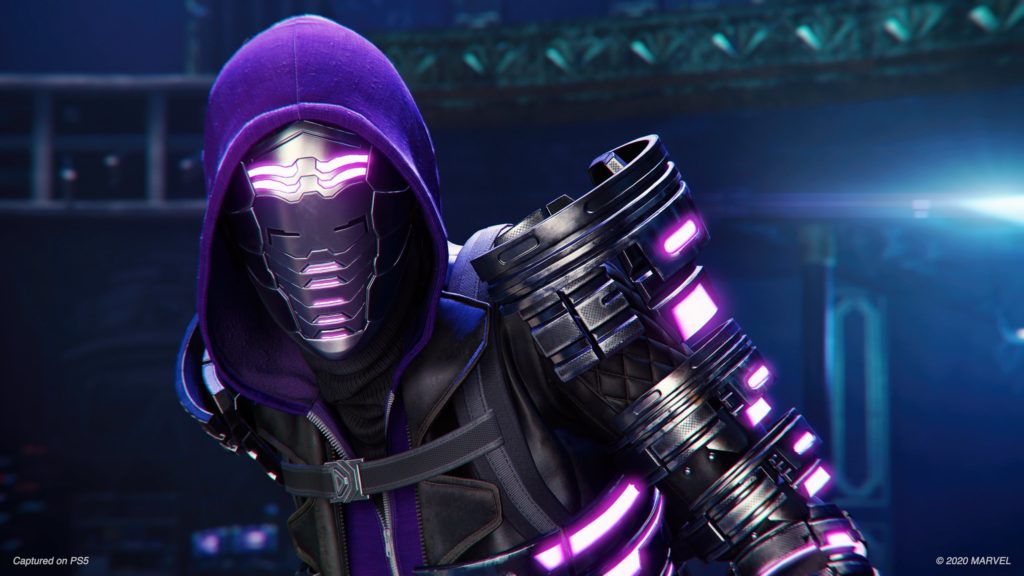 Peter Parker isn't dead, by the way—it's just that the game will focus more on Miles' story this time around. There's even a line where Peter says, "A hero is just someone who doesn't give up. Your dad said that. He was right. Now it's your turn. Go be a hero, Miles."
Thankfully, you're not going to miss out if you're not getting the PS5 right away. The game will launch on the PS4 as well, and will set you back by $49.99, with the ultimate edition going for $69.99. This edition already includes Marvel's Spider-Man: Remastered on the PS5.