You have feet, you're a superhero fan, and you would like to see these two distinct truths merge very much like the successful marriage of chocolate and peanut butter. Well, we've been answering this particular prayer for years, meaning any further mentioning might be construed as outright bragging. So, without a HINT of ego or magnified sense of self-importance, I'm letting you know that we recently received quite a few new superhero socks. OBSERVE!
It's a pair of TMNT Ninja Athletic Socks! Made from 80% polyester and 20% spandex, these green, exceptionally padded socks feature the TMNT logo conveniently set within a turtle shell, and the word "Ninja" in thick, black letters running vertically along the back of the sock. Yes, these athletic TMNT socks are perfect for running, jumping or…Ninja-ing.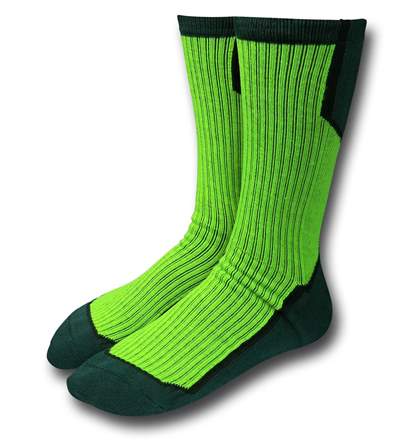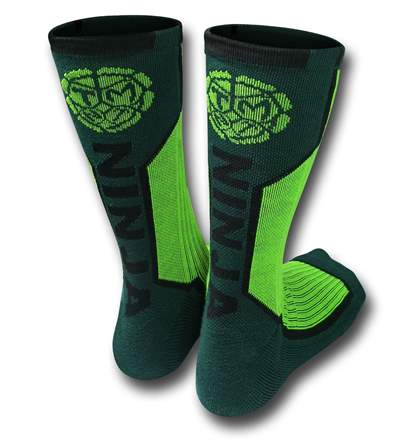 It's the Star Wars Rebel Socks 2-Pack! That's right; we have 2 packs of Rebel symbol-adorned socks for the price of one meager Rebellion! What? Never mind! Made from 70% polyester, 20% nylon and 10% spandex, these 2 pairs of Star Wars socks – liberally slathered with a Rebel Alliance motif – are perfect for fans of Star Wars, recurring sock-users, and fans of the Rebel Alliance! OBSERVE!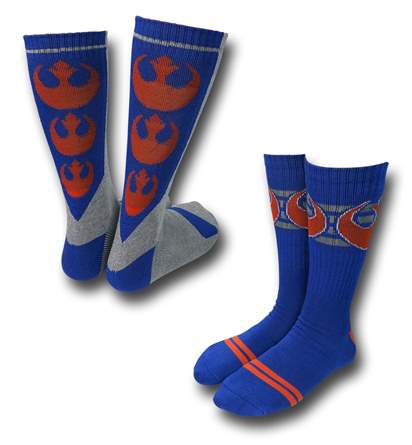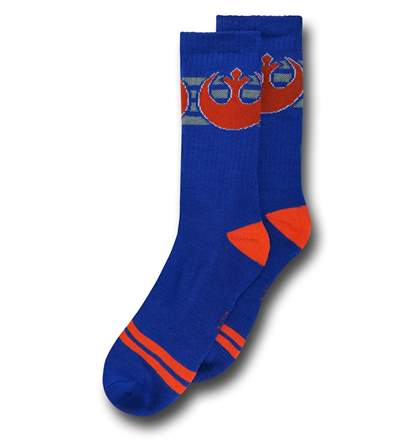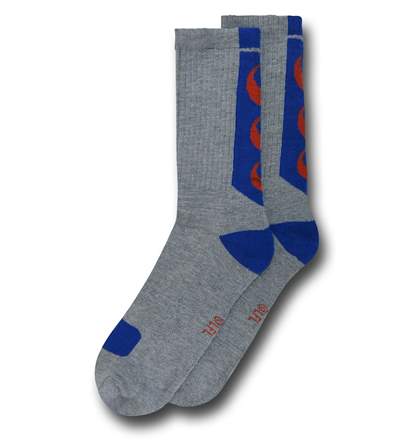 It's a pair of Flash Athletic Socks! Made from 98% polyester and 2% spandex, these bright red and yellow, liberally padded athletic socks feature the Flash symbol residing on the back and top of the sock, resting immediately above the word, "Faster." Because if you're the Flash, moving faster is pretty much your only concern. Well, that and maybe working a crime scene or two between punching Captain Cold in the head 10,752 times in .0000000087 seconds. Yup.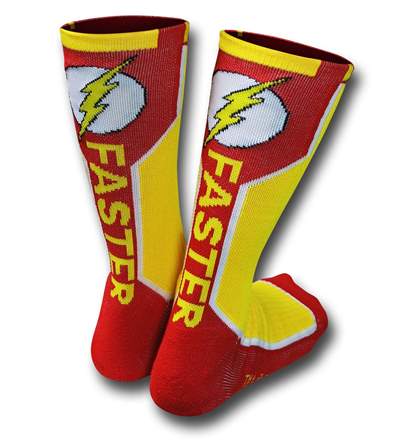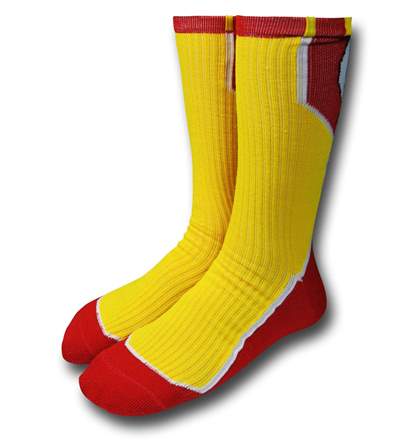 Check out the Daredevil Horns Crew Socks! Look, if we're selling you a pair of Daredevil socks, you damn well better believe they'll feature horns. Yup. He's the damn 'Devil of New York' and he's damn well had it with you, your brother Sal, and your Uncle Shamus running drugs and roughing up women. He's completely HAD IT, and that's why he just beat your brother Sal to the point where he could wield his unconscious body as a weapon. Now, he's dragging Sal around New York and beating up his known associates in an effort to find your Uncle Shamus. Good grief, man. OH! Made from 68% acrylic, 30% polyester and 2% spandex, these Daredevil Horns Crew Socks feature horns and the classic "DD" symbol. You're welcome.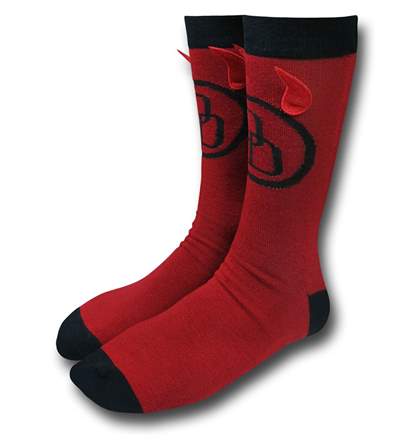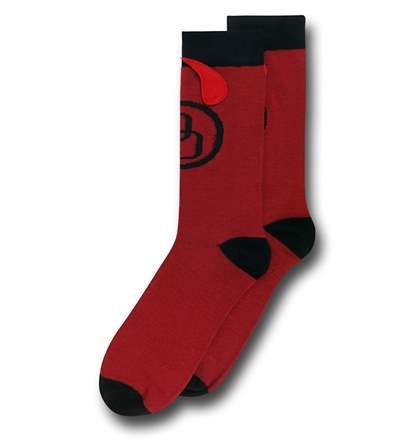 For our entire selection of superhero socks, travel this-a-way.