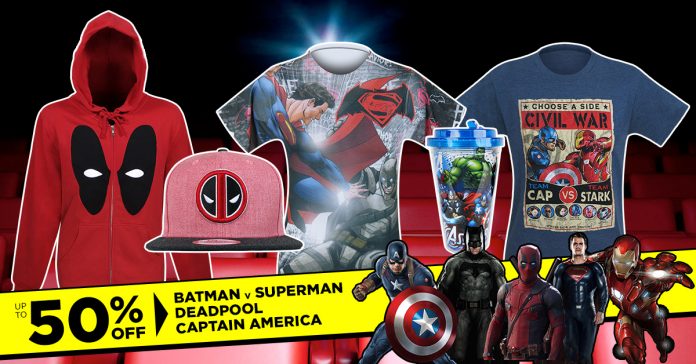 We're taking 50% off officially licensed, far-more-important-than-you-product based on your favorite Marvel and DC characters airing ideological grievances, strategizing deicide, and mashing appendages against Russian-born colossi in their very own blockbuster films! Yes, it's the MASSIVE 2016 Movie Sale and we're taking 50% OFF your favorite superhero apparel, accessories, footwear and headwear based on Deadpool (which surprised you), Batman V Superman (which disappointed you) and Captain America: Civil War (which made you forget the previous disappointment and reinforced your appreciation for movies utilizing color, sunlight, and humor).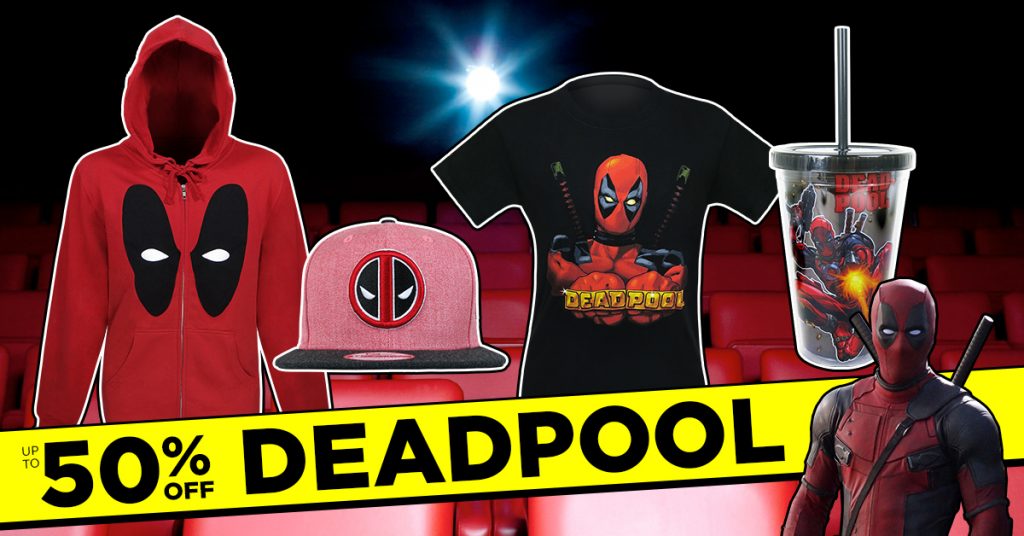 Deadpool debuted February 12th, 2016, and it was pretty darn awesome. Sure, he wore Crocs, dropped enough F-bombs to properly tar a bear, and relieved his sexual tension with a baby-sized hand, but…but it was fun. And, I still feel good about myself.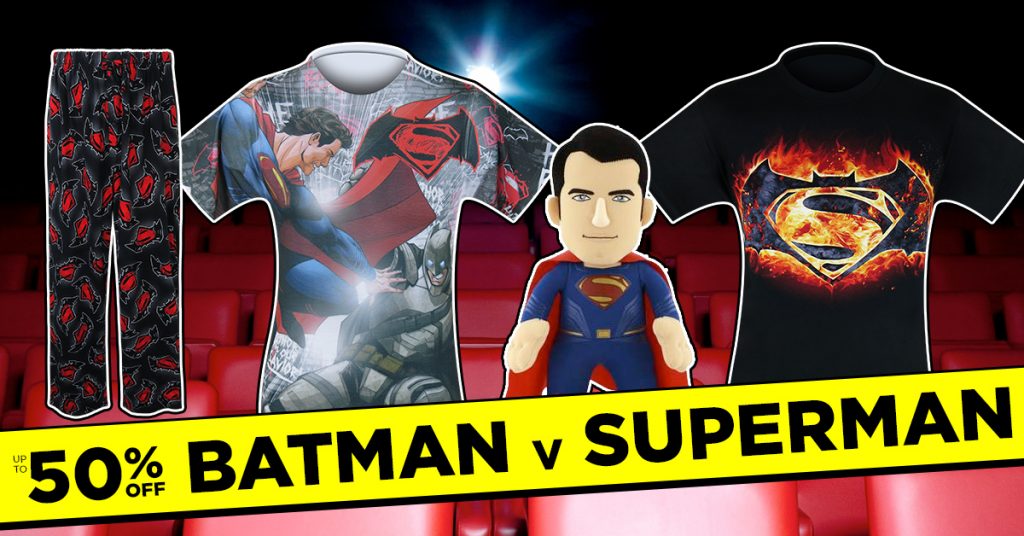 Batman V Superman: Dawn of Justice debuted March 26th, 2016, and…uh..I liked it, but…uh…
Well, I liked it better than Zack Snyder liked Superman, that's for sure. I mean, Superman was on the edge of super-tears throughout 98% of the movie, and disarmed people by ramming them through several stone walls. Oh, and he said things like, "Let her go and I promise not to break you." Yep, that's how Superman dealt with the criminal element in DC's Cinematic Universe. If you want the world's general population to regard you as something inspirational, you should definitely make aggressive statements threatening violent, lethal solutions. But hey…I still liked it.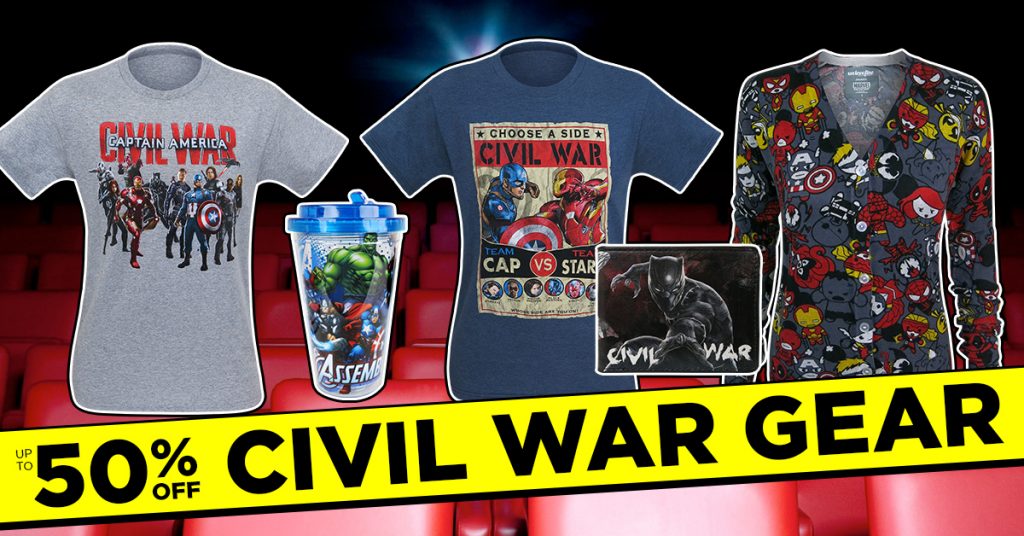 And then the culmination of a fully formed, cohesive cinematic universe used its history and thorough character building to tell an amazing story regarding the questionable necessity of super-people. Because sometimes, super-people make mistakes, and when they make mistakes, 45 miles of infrastructure end up burying 5-10 thousand people. Oh, and according to the Vision, the very presence of altruistic super-people invites challenges, leading to dueling super-people, the increased likelihood of mistakes and the demolition of said infrastructure relentlessly peppering powerless passersby. Ugh. But…GREAT MOVIE!
CLICK EACH BANNER ABOVE, OR CLICK THIS B*TCH BELOW FOR THE WHOLE DING DARN SALE!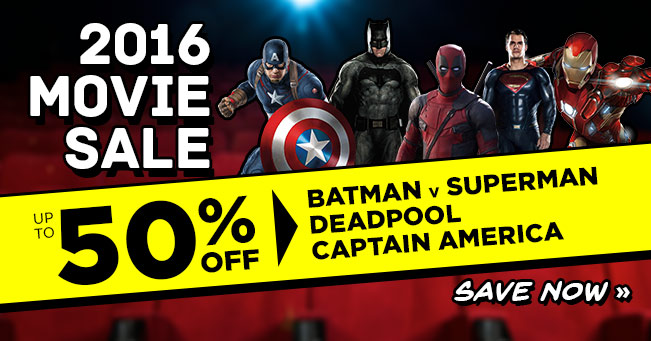 YEAH!