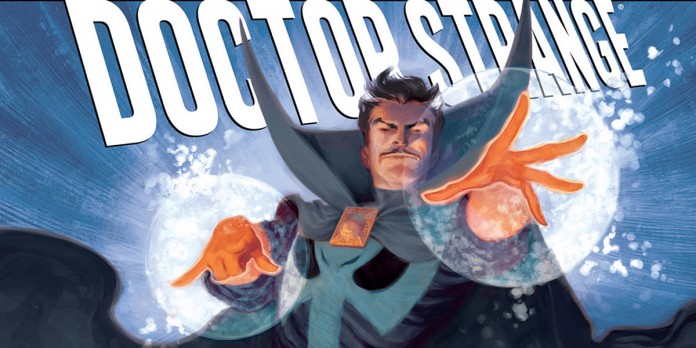 How does Marvel's Sorcerer Supreme conjure a spell? Why, he manipulates his hands in the shape of a bunny, or something akin to the Vulcan symbol for "live long and prosper." Yep, manipulating his hands thusly, Doctor Strange can summon any number of unseemly, anthropomorphic shadow-demons and direct them to puncture your tire or shave your dog's legs. Okay, Doctor Strange would never do that. Anyway, check out this new AMAZING Doctor Strange photo of Benedict Cumberbatch in full Doctor Strange costume, positioning his digits in the proper magic-summoning formation. OBSERVE!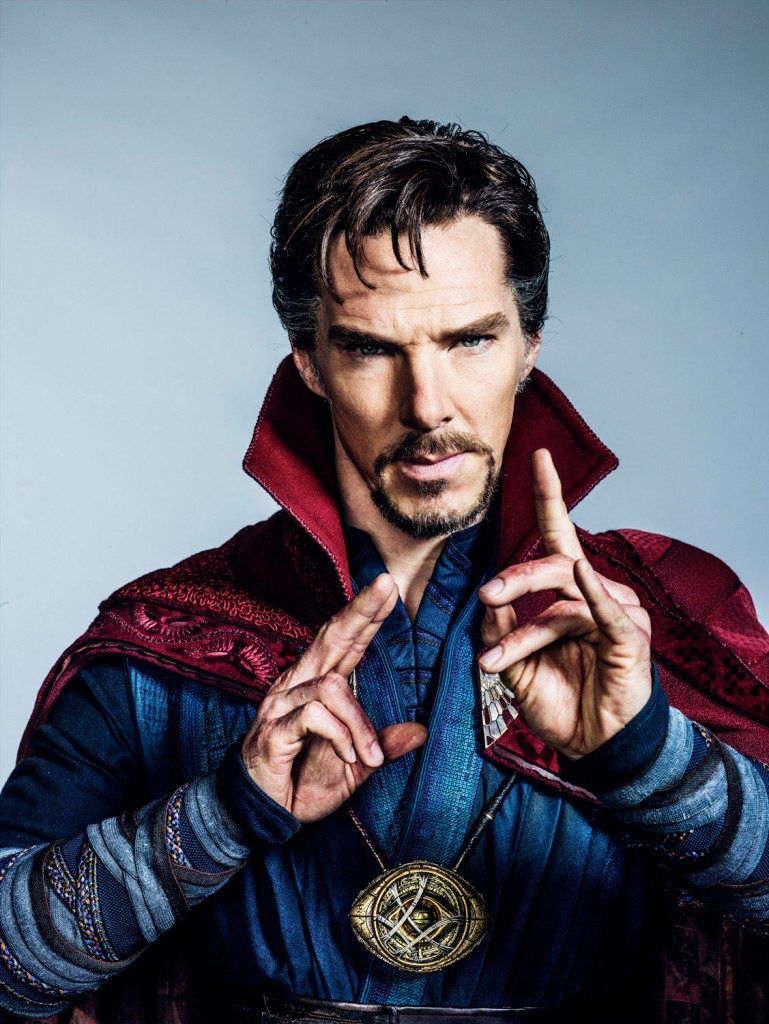 Taken by renowned photographer Michael Muller, who's responsible for other amazing images of your favorite Marvel cinematic heroes, this amazing photograph shows Benedict Cumberbatch signing similarly to his comic book counterpart when applying magic to dangerous, demonic incursions. Or, he uses it to butter biscuits. Both applications are valid here.
So, ready for Doctor Strange to drag magic kicking and screaming into the Marvel Cinematic universe this November?
Directed by Scott Derrickson with a screenplay by C. Robert Cargill, Thomas Dean Donnelly, Joshua Oppenheimer and Jon Spaihts, Doctor Strange debuts November 4th, 2016 and stars Benedict Cumberbatch, Chiwetel Ejiofor, Rachel McAdams, Tilda Swinton, Mads Mikkelsen and Scott Adkins.