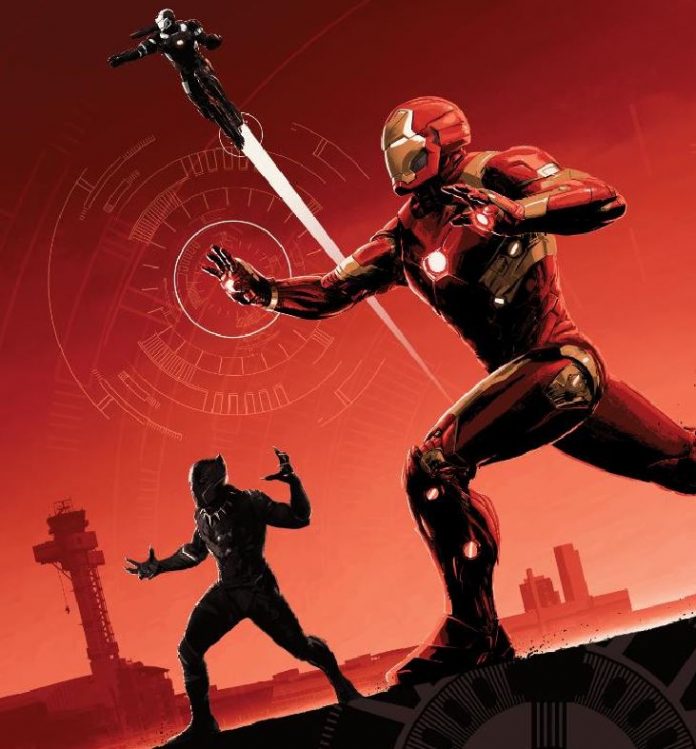 IMAX just revealed these three GLORIOUS Captain America: Civil War posters for scheduled allotment to those viewing the anticipated Marvel film at participating AMC theaters (offering IMAX screenings)! Now, each EXCLUSIVE IMAX Civil War poster can only be attained on a very specific date, so that means you're going to have to watch the movie three times. From all the pre-release hype and astoundingly good vibrations, 3 sittings will probably be very enjoyable and in no way detrimental. So, which dates will you have to schedule a viewing of Captain America: Civil War in order to attain an amazing, exclusive IMAX poster? That would be May 8th, May 15th, and May 22nd. And now I'm going to cease this unnecessarily long prologue and get right to the meat: OBSERVE!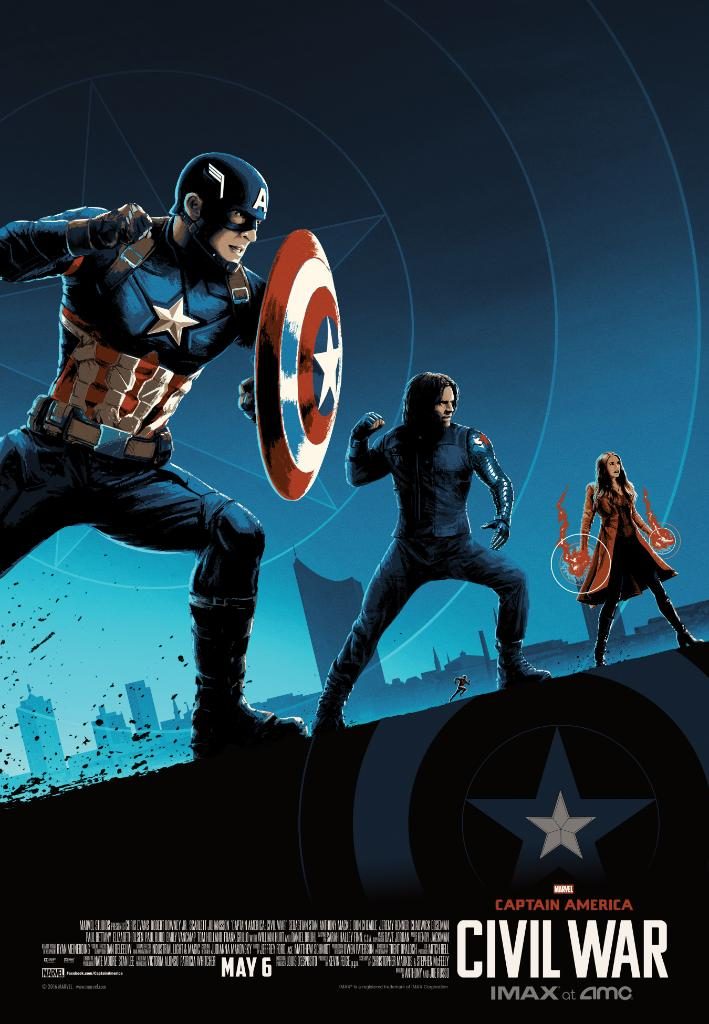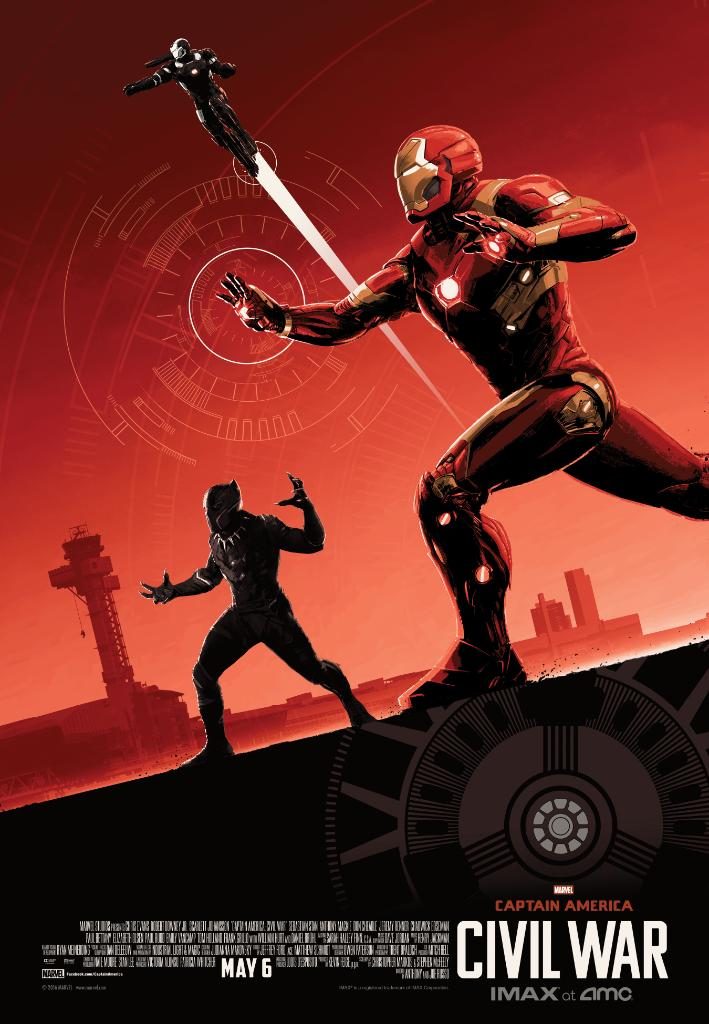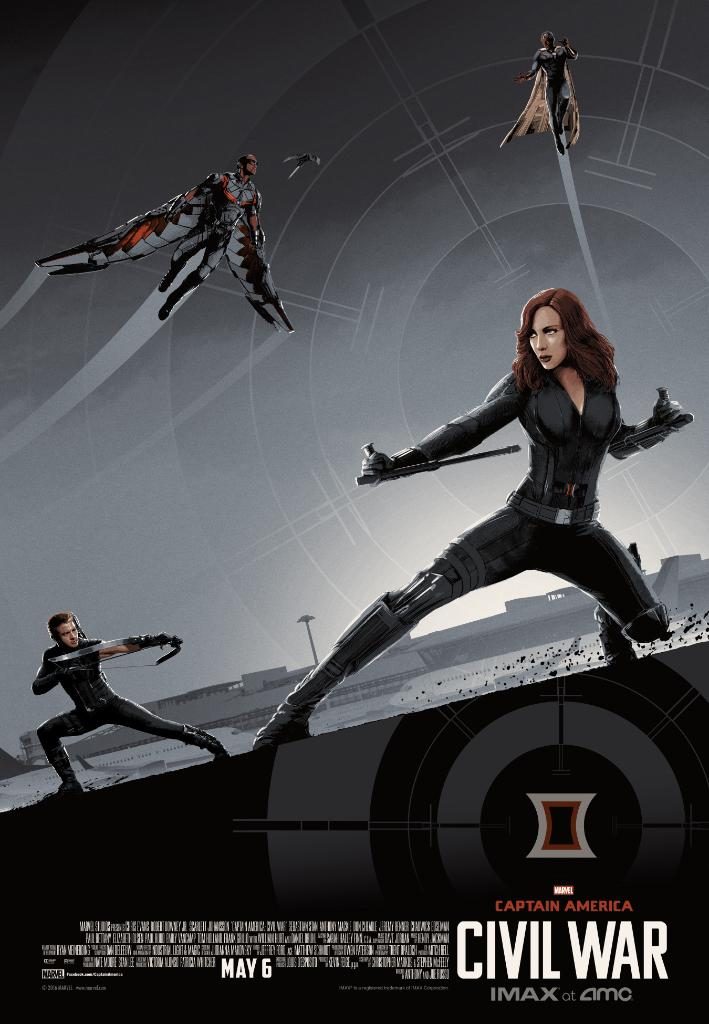 Ready for Captain America: Civil War? Heck, even if the movie stinks (which it won't), these posters will definitely compensate you for the price of admission.
Captain America: Civil War debuts May 6, 2016, starring Chris Evans, Robert Downey Jr., Scarlett Johansson, Sebastian Stan, Anthony Mackie, Paul Bettany, Jeremy Renner, Don Cheadle, Elizabeth Olsen, Paul Rudd, Chadwick Boseman, Emily VanCamp, Daniel Brühl, Frank Grillo, William Hurt, and Martin Freeman.