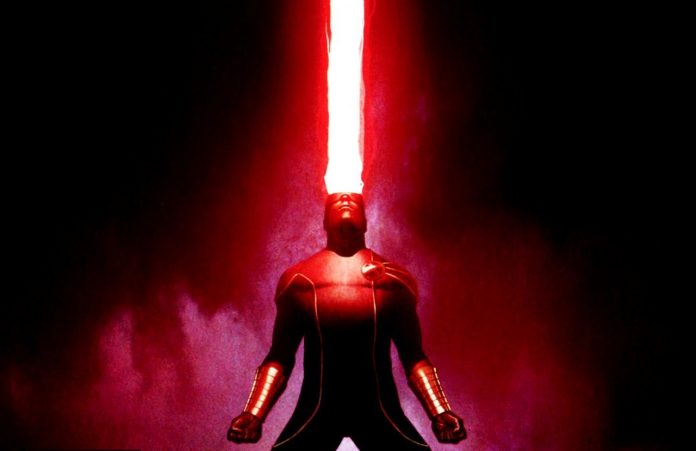 Our friends at Entertainment Weekly just released a significantly packed and conveniently copious summer movie preview special! Within this massive, soft-cover tome resides an amazing new X-Men: Age of Apocalypse image featuring Jean Grey (Sophie Turner) directing Cyclops' (Tye Sheridan) optic blast at…well, probably some unfortunate member of the Four Horseman who, after kicking the living sh*t of the X-Men for about 45 minutes, finally angered Jean to the point where she ignored Cyclops' whining and demanded an optically discharged deluge! Yep, Jean Grey aims Cyclops in this brand new X-Men: Apocalypse image. OBSERVE!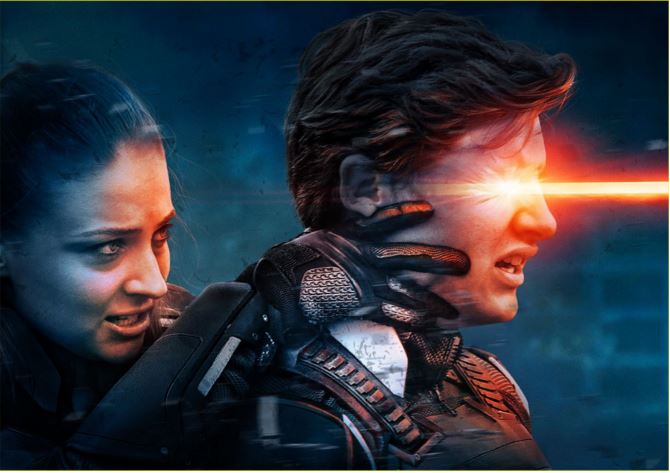 The issue doesn't really delve into too much beyond rehashing the plot, but it does mention that Sheridan signed on for 2 more films beyond X-Men: Apocalypse; this is probably true for other actors like Sophie Turner, Alexandra Shipp, and Kodi Smit-McPhee.
So, are you ready for 12-14-year-old X-Men to have their butts properly kicked by older, more powerful, more experienced foes? I'm not. In fact, I might skip this one. I'm just not sure if I can stomach watching Apocalypse snap everyone in half for 90+ minutes.
X-Men: Apocalypse opens up May 27th, 2016 and stars James McAvoy, Michael Fassbender, Jennifer Lawrence, Oscar Isaac, Nicholas Hoult, Rose Byrne, Tye Sheridan, Sophie Turner, Olivia Munn and Lucas Till. Will Jean Grey aim Cyclops properly, or did he just destroy a bus full of High School Tennis players??