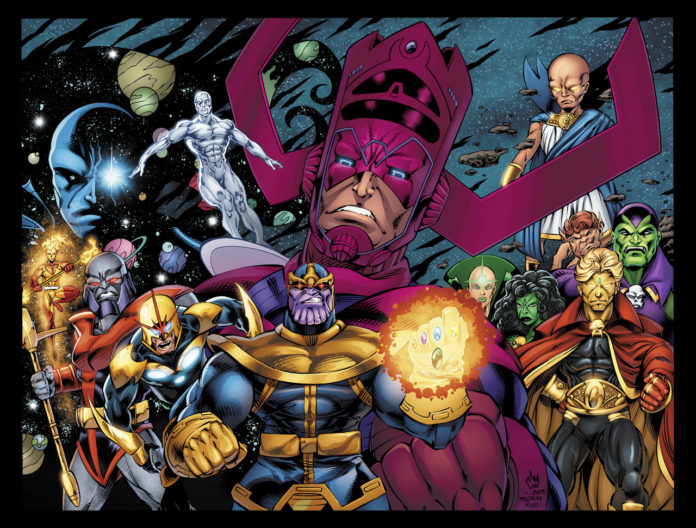 Marvel Studios President, Kevin Feige, has been painting a vague, cohesive shape of the future Marvel Cinematic Universe through a recent series of interview snippets. Firstly, he stated the usual, cinematic narrative structure, aka "phases," might not be adhered to post-Avengers 4. Now, in another interview with our good friends at Fandango, Mr. Feige
ruminates further on the future MCU, admitting it's a little too soon for a definitive strategy.
"I think it's a little early to know what it's going to look like, I think things are going to look very different at that point, but I think the early discussions we've had with James [Gunn] about Vol. 3 and beyond with what we'll call the "Cosmic Universe" and the Guardian characters is very exciting. Which is why he signed up and we announced that even before Guardians Vol. 2 came out."
A "cosmic universe?" Sounds intriguing, and Gunn is certainly a capable cartographer when it comes to drawing the map for spaced-based adventures.
Fiege continued to push the upcoming prominence of Marvel's cosmic characters, both within Guardians of the Galaxy, and beyond.
"As you know from the comics, there are so many places to go and so many more characters, and there are a few characters hinted at in the [end] tag scenes of Vol. 2. All of which could be potential to see and explore more in the new age following our big Avengers films."
So, is space the place for Marvel films post-Avengers 4? And if so, does that mean a Richard Rider Nova film? How about a guest appearance by the In-Betweener??