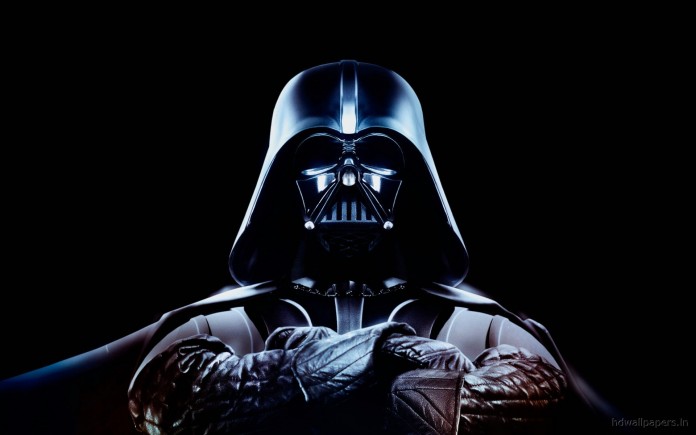 Our friends at MakingStarWars.net are at it again, tapping into a mysterious source positing the appearance – or several – of Darth Vader in the forthcoming Star Wars anthology film, Rogue One: A Star Wars Story. Just to be clear, the information being posited here is rumor-based; none of this has been verified and MakingStarWars.net has yet to name its source. However, these guys have a penchant for reporting on initial conjecture that often times turns factual.
So, what exactly are these rumors regarding the proposed appearance of Darth Vader? The anonymous source states, "'The Darth Vader Dream Team' has been assembled for Darth Vader in Rogue One: A Star Wars Story."
Wait…What exactly is 'The Darth Vader Dream Team?'
Firstly, the recreation of Darth Vader's costume. Again, straight from the source:
"We have it on good authority that the Darth Vader costume as seen in Star Wars: A New Hope has been meticulously recreated to match A New Hope perfectly."
Secondly, the return of the legendary actor responsible for providing Vader's commanding, imposing voice.
"The coolest part is we've learned that James Earl Jones, the voice, the heart and soul of Darth Vader will return to speak Darth Vader's lines in Rogue One: A Star Wars Story."
The rumors expound on Vader featured prominently in a few scenes, but the nature of those scenes is currently undetermined. Filling in the historical narrative occurring before the events of A New Hope, Vader's presence makes sense. You see, he was quite aware of the Rebel's attempt to steal the Death Star's schematics, and was probably directly involved with initiating countermeasures to countermand said stealing!
Again, these are rumors, but….YES!
Directed by Gareth Edwards from a script penned by Gary Whitta and Chris Weitz, Rogue One: A Star Wars Story debuts December 16th, 2016, starring a desperate, imperiled band of Rebels, a heck of a lot of X-Wings and a realistic portrayal of intergalactic war.