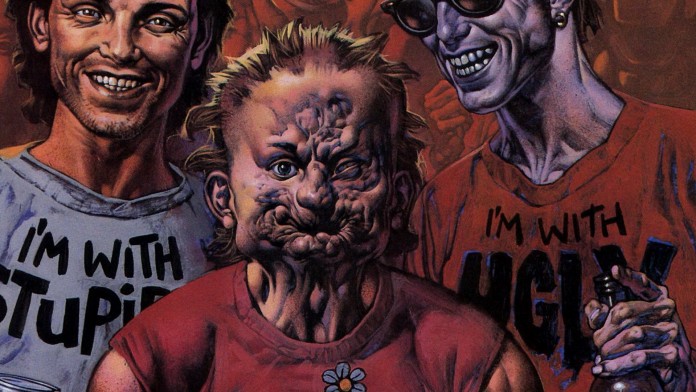 Okay, so AMC's series based on the especially graphic Vertigo comic isn't making its network debut, but its first debut in front of a more concise audience at the South by Southwest Film Festival (SXSW) running from March 11-20; hit the previously placed link for more details regarding the forthcoming festival. To celebrate Preacher's festival premiere, AMC recently released a new image of series protagonist, Jesse Custer (Dominic Cooper). Check it out!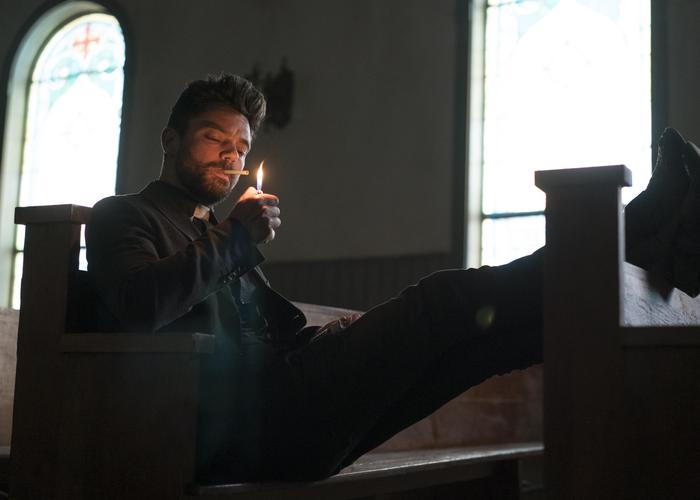 Yes, the pilot episode of AMC's Preacher series will be gracing the big screen, giving fans a live-action translation of an incredibly warped piece of graphic-art literature. Have you read the book from DC's adult-oriented Vertigo imprint? NO? Then here's a very small serving of history from someone who miraculously dodged a bullet from the Saint of Killers:
Preacher, created by Garth Ennis (writer) and Steve Dillon (artist), told the story of conflicted Texas preacher Jesse Custer, his unexpected melding with infinite power born of an unnatural Angel/Demon coupling, and his quest to confront a mysteriously unavailable creator-of-all-things with the assistance of ex-girlfriend Tulip O' Hare, and alcoholic Irish vampire, Cassidy. Great material for a movie/TV series, wouldn't you say?
Thankfully, the entertainment industry agrees as the story of Jesse Custer airs this year on AMC, a labor of love from directors Seth Rogen and Evan Goldberg. Check out AMC's official synopsis!
"Preacher is a supernatural, twisted and darkly comedic drama that follows a West Texas preacher named Jesse Custer, who – along with his ex-girlfriend Tulip and an Irish vagabond named Cassidy – is thrust into a crazy world, much bigger than he is."
Can't wait!
2016: The Year of Arseface.
Directed by Seth Rogen and Even Goldberg, Preacher stars Dominic Cooper, Ruth Negga, Joseph Gilgun, Ian Colletti, W. Earl Brown and Lucy Griffiths.