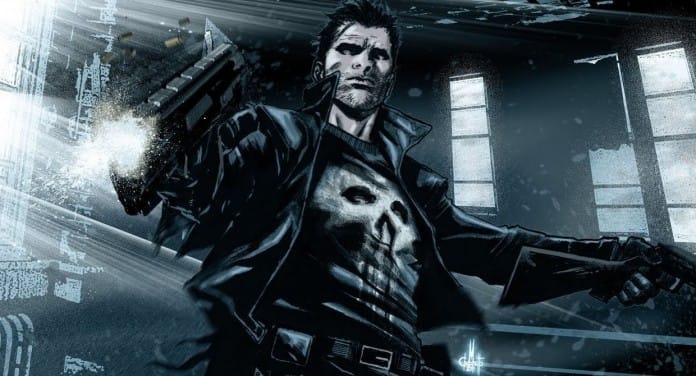 I guess we can thank Twitter for allowing Jon Bernthal to channel is inner malicia! The famous Walking Dead actor took to Twitter and released the below picture teasing his upcoming roll in Marvel's Daredevil.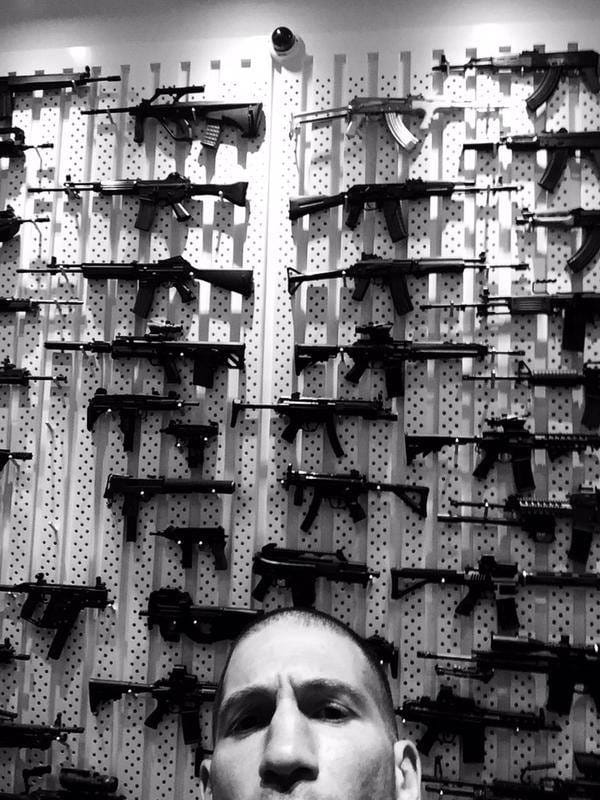 Jon Bernthal will play Marvel's beloved anti-hero Frank Castle, AKA The Punisher. Will he be at odds with the Man Without Fear, or a close ally? We can't wait for the next season of Daredevil…April can't come soon enough! Frank Castle is best known for his willingness to kill criminals, use lethal firearms, throw people in glass recycling machines, and rescue kittens. Wait, that last bit is only in my head. At least we know this…The Punisher will have plenty of toys by the time he gets to Hell's Kitchen!
Daredevil starts sometime in April on Netflix and stars Charlie Cox, Deborah Ann Woll, Elden Henson, Jon Bernthal, Rosario Dawson, and Stephen Rider.