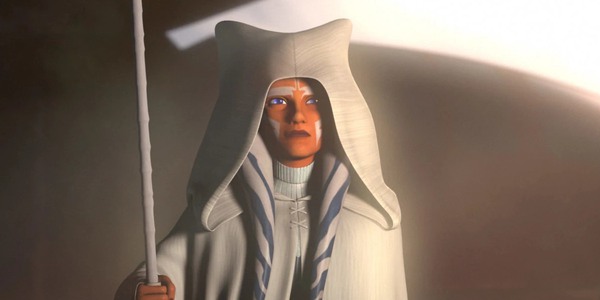 Ahsoka Tano is one of the most popular characters in Star Wars canon right now, but those who haven't seen The Clone Wars might not be privy to her existence. It may or may not be confirmed that Rosario Dawson will play Ahsoka in The Mandalorian, but we feel it's important to give her the spotlight! "That's not confirmed yet but when that happens, I will be very happy," the actress commented. "I'm very excited for that to be confirmed at some point." She also said that it would be "a million and one percent because of the fans."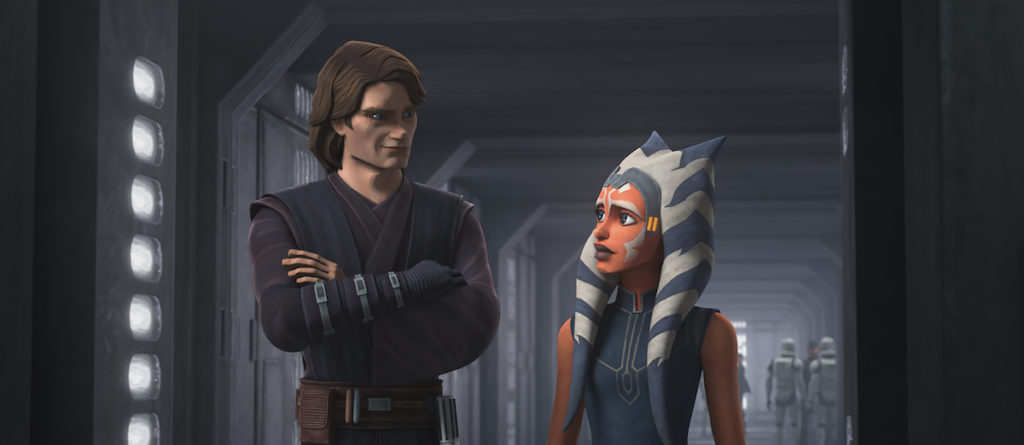 So, who exactly is Ahsoka Tano? As Anakin Skywalker's apprentice, she was able to leave the Jedi Order in time to safely escape the Jedi Purge. In Rebels, she eventually came face-to-face with her ex-master, but she's been kicking ass as an animated character long before that.
Now, she'll appear in live-action for the very first time. In the prequels, she was still a young padawan but became a friend to the Rebel Alliance. Because The Mandalorian happens about five years after Return of the Jedi, it's very possible that Ahsoka might just join forces with Din Djarin in helping the Child find its home.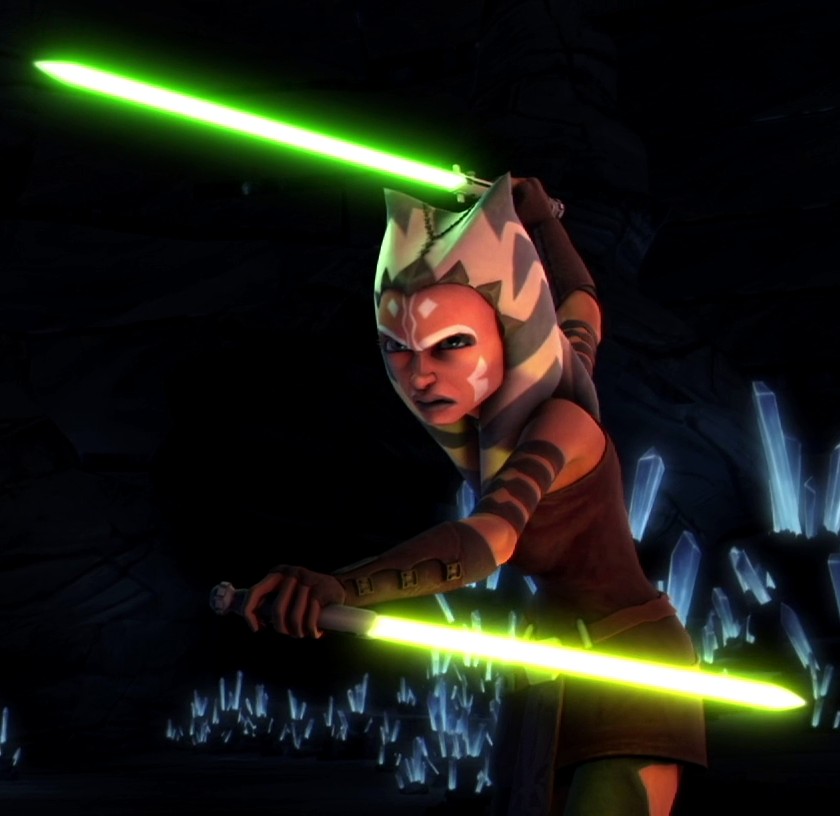 She prefers to fight with a reverse grip, and with the Jar'Kai fighting style of dual lightsabers. This prominent female of the Togruta race never actually became a Jedi Knight, but her skills certainly deem her worthy enough. She was wrongfully accused of bombing the Jedi Temple, but even after she was proven innocent, she lost faith in the Jedi Order and deviated from her master's path for her.
She also served as a major operative for the Rebel Alliance with the code name "Fulcrum", so it's possible that she may have some connection with Cara Dune in The Mandalorian. To recap, Cara Dune used to be a Rebel shock trooper so they both might just have some memories together fighting the Empire. Plus, Tano actually set off with Mandalorian Sabine Wren to look for missing padawan Ezra Bridger in Rebels, so this definitely opens up so many opportunities for what could possibly happen in The Mandalorian Season Two. It could also follow her journey as she tries to escape the events of Order 66, so it's anybody's guess right now.
"I couldn't speak to anything at this point," The Mandalorian producer Dave Filoni said when asked about Tano. "I have a lot of ideas and I'm really fortunate that I've had the opportunity now to work in both animation and live-action, so just getting that exposure is interesting. First for me there's a story and then I have to decide what's the best medium, and I think there are certain avenues open to me at this point."
Whatever Ahsoka Tano's future is for the Star Wars franchise and whatever her involvement in The Mandalorian might be, we're pretty sure it's going to be a doozy. What are YOU most excited about when Season Two rolls around by the end of the month?