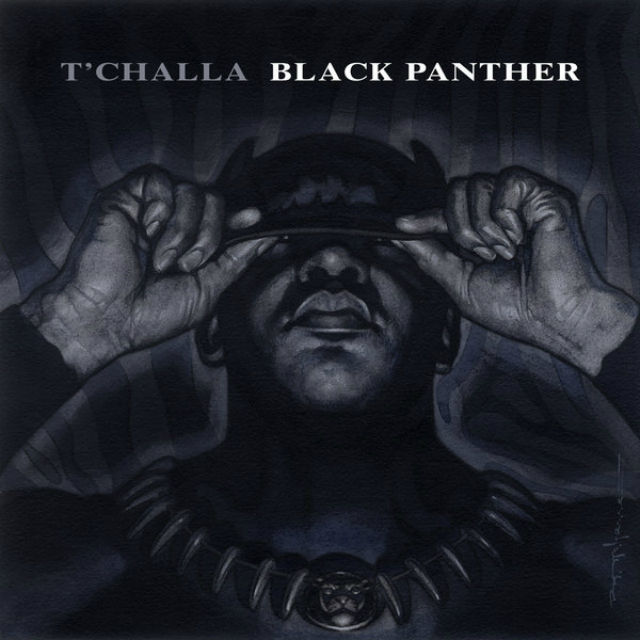 Check out Our Review [WITH SPOILERS] of Marvel Comics' Black Panther #1!
Writer: Ta-Nehisi Coates
Artist: Brian Stelfreeze
Color Artist: Laura Martin
For those not in the know, Ta-Nehisi Coates is a big deal. Like, a 'major voice outside of the world of comics' kind of big deal. Often times, comic fans are a bit insular and unimpressed by creators that come from outside the medium, but listen, be very impressed with Coates. Coates is a writer, journalist and director who specializes in cultural, social, and political issues. When Coates writes, people listen, and whether they agree or not, Coates words are designed to change the world for the better. Coates usually writes about, but is not limited to, African American life in modern culture. He is a brave and brilliant crusader for equality and fairness, or in other words, Coates is a bit like a real life Black Panther who uses words instead of Vibranium weapons.
Add to his resume that Coates writes one hell of a comic. It is simply amazing that a thinker like Coates would be interested in doing a mainstream comic, but why not. T'Challa deserves the best and now he has the best. In this debut issue, Coates proves he is not just an outsider, he is a man who understands and revels in the history of the Black Panther.
This debut issues features elements of many Black Panther runs of the past and pretty much picks up right where Jonathan Hickman left the character at the end of Secret Wars. There is a bit of Christopher Priest in this debut issue as Coates focuses on and gives a fascinating story direction to the Dora Milajae. There is some Reggie Hudlin in there as there is a major new story direction for T'Challa's recently deceased sister Shuri. There is some Don McGregor in there as the dialogue of Black Panther #1 is infused with an almost poetic energy that brings the magnificent world of Wakanda to life. And there is some Jack Kirby in there as the issue features some wonderful hi-tech designs that follow the rich artistic language Kirby designed for the character decades ago. But with an eye on the past, there is still a sense of the modern as Wakanda is experiencing discord ripped from today's international headlines. T'Challa must face revolution, discontent, and secular violence within his borders to return Wakanda to the greatness of old. Coates' T'Challa is a world-weary but regal hero that has the weight of the world on his powerful shoulders.
This is everything you want out of a Black Panther comic and Coates is only going to get better. The pacing is a bit muddled at times, but Brain Stelfreeze's art is a sight to behold, rooted in Kirby gravitas with a modern symbology and sense of strength and action. The artistic package is overflowing with Afro-centric imagery fused with sci-fi visual cues that makes this book so unique. It feels like a Black Panther tale should and Marvel should be darn proud of this one.