BEHOLD!! Presented by Doctor Strange himself, Benedict Cumberbatch, during tonight's episode of Jimmy Kimmel Live, it's the brand new Doctor Strange Movie Trailer!
It's Doctor Strange! It's the g-darn Window of Worlds nestled in a nexus of strangeness lovingly referred to as the Sanctum Sanctorum! Oh, and the Sanctum Sanctorum happens to reside in another well-known nexus of strangeness: New York's Greenwich Village! Anyway, it's Stephen Strange, a talented but egotistical surgeon hard-pressed to spare a compassionate thought regarding anything but himself. Well, until he loses the use of his precious, five-fingered money-makers in an especially brutal car accident. Yeah, that's pretty much the catalyst for a complete, spiritual, 180-degree turn.
Psyched for Doctor Strange? Then wear something very strongly related to Doctor Strange!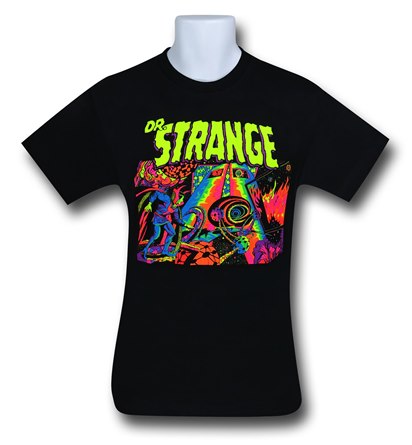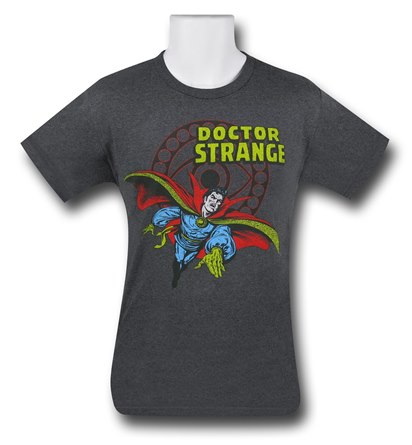 More Doctor Strange? Fine. Here's our complete line of Doctor Strange Merchandise.
And we're STILL taking up to 15% off 300 of your favorite Marvel items! How do we know they're your favorite? Trust me, we know these things. Click on the banner below and start saving!
Directed by Scott Derrickson with a screenplay by C. Robert Cargill, Thomas Dean Donnelly, Joshua Oppenheimer and Jon Spaihts, Doctor Strange debuts November 4th, 2016 and stars Benedict Cumberbatch, Chiwetel Ejiofor, Rachel McAdams, Tilda Swinton, Mads Mikkelsen and Scott Adkins.