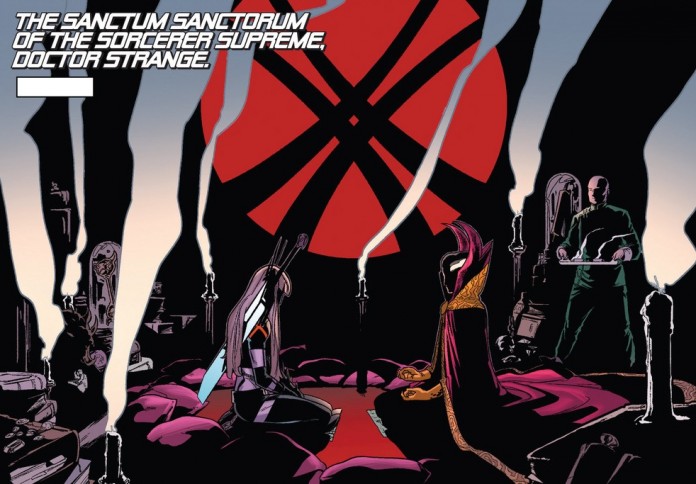 Have you heard about the new, FULL, Doctor Strange movie trailer debuting tonight on Jimmy Kimmel Live? Well, it is, and we already told you all about it. We also told you that THE SOURCE will be posting the dang thing just as soon as it hits via Facebook, Twitter, and a special newsletter offering a third layer of redundancy that WILL NOT FAIL in its mission to present you the aforementioned trailer! Ahem. Anyway, to celebrate the release of the first, very complete Doctor Strange Trailer, Marvel released the very first Doctor Strange Movie Poster. BEHOLD!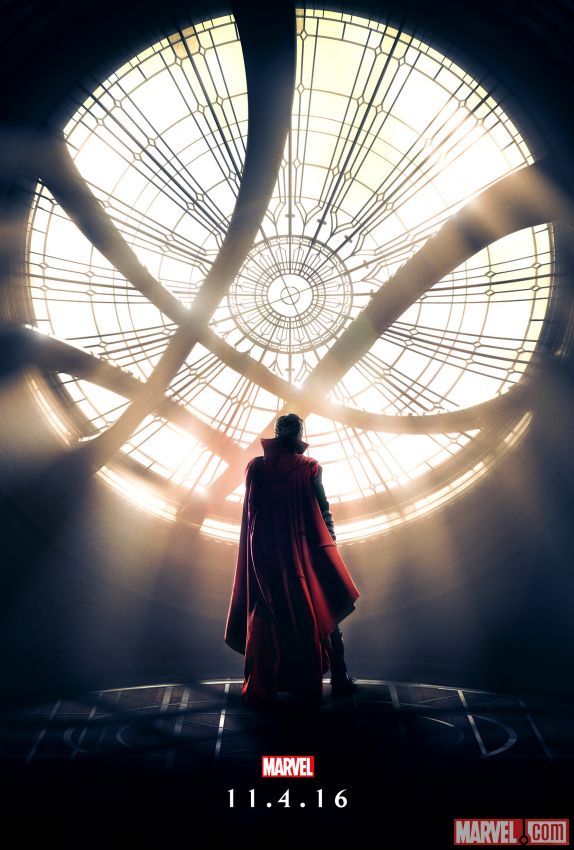 Yep, it's an amazing image of Doctor Strange staring into the elaborate, illustrious construction known as the 'Window of Worlds', an artifact nestled within the unusually spacious Sanctum Sanctorum. The Window of Worlds is taken right from Doctor Strange comic book mythology; it's fashioned to resemble the Seal of Vishanti, which acts as a magical deterrent to potential, supernatural invaders.
Costume?? CHECK!
Amazing, magical architecture taken straight from the comics??? CHECK!
Directed by Scott Derrickson with a screenplay by C. Robert Cargill, Thomas Dean Donnelly, Joshua Oppenheimer and Jon Spaihts, Doctor Strange debuts November 4th, 2016 and stars Benedict Cumberbatch, Chiwetel Ejiofor, Rachel McAdams, Tilda Swinton, Mads Mikkelsen and Scott Adkins.