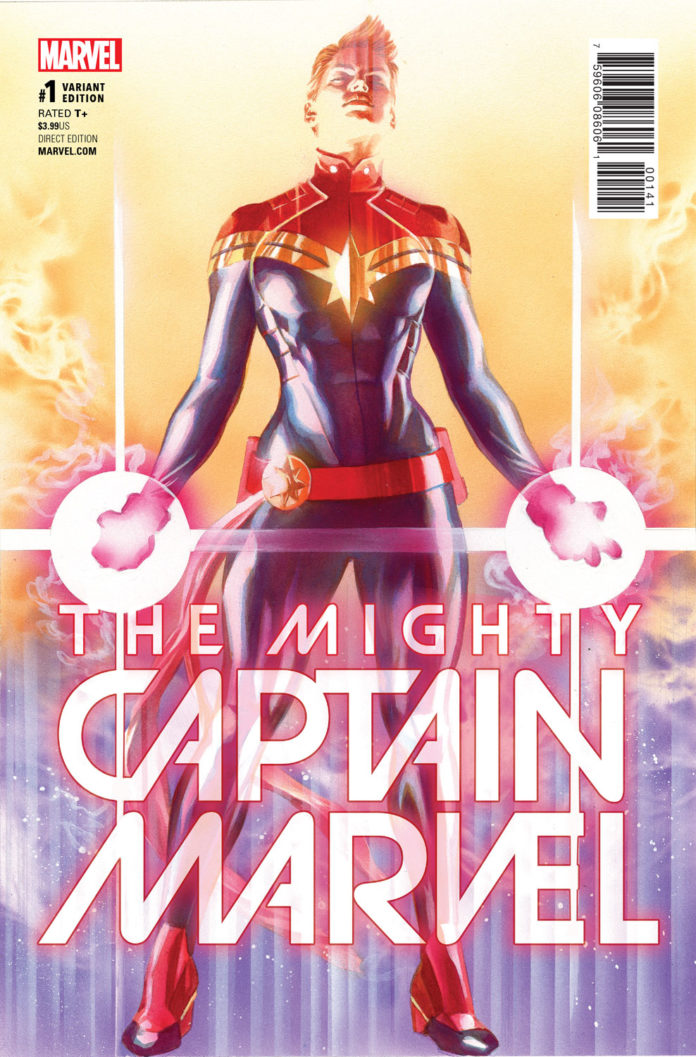 Gang, our Mighty Captain Marvel #1 review is a little SPOILER-Y, so…check back with us after you've read the issue. Oh? Still here? Thank you!
Writer: Margaret Stohl
Artists: Emilio Laiso and Ramon Rosanas
Color Artist: Rachelle Rosenberg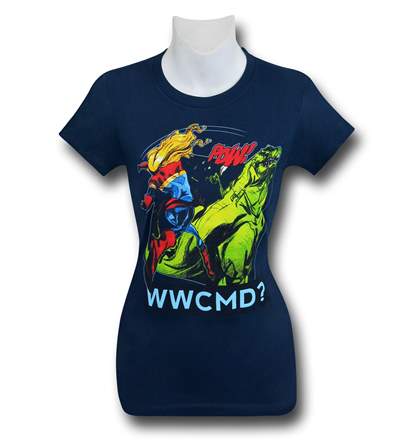 Another year, another Captain Marvel relaunch. This time, Carol Danvers is the "Mighty Captain Marvel" and new writer Margaret Stohl picks up where the previous creative team left off, with Carol in space as leader of Alpha Flight, fighting aliens and doubting herself.
The Mighty Captain Marvel #1 is an engaging read that isn't trying the reinvent the Danvers' wheel. The debut issue of this latest Captain Marvel series is refreshing because the book doesn't focus on Carol as part of a bigger event, it simply focuses on Carol. Instead of being a piece of a puzzle of something like Civil War II, The Mighty Captain Marvel #1 is a chance for Carol to shine as a solo character. It also allows her to be a for real legit hero instead of serving as an examination or reaction to the character's problematic participation in Civil War II.
Look, Carol Danvers is soon going to be a major cinematic Marvel participant. That film and her appearance in Avengers: Infinity War is going to be huge, and it's important that Marvel make Danvers a major focus as we barrel toward her film debut. Since Kelly Sue DeConnick left Captain Marvel, the many solo Danvers books have had trouble finding a purpose and a voice. Stohl's take on Danvers is the closest to DeConnick's so maybe now the character can return to glory in her own title.
The Mighty Captain Marvel #1 focuses on Danvers' self-doubts after the evens of the second Civil War. There's a new storyline that features a group of beleaguered alien refugees arriving on Earth in a sort of sledgehammer obvious plot ripped from the headlines. But the issue truly shines as Carol tries to reunite with past friends like Jessica Drew. Stohl excels at expressing the humanity of her characters, and she possesses that pleasant DeConnick-like narrative cadence that works so well for the good Captain.
The inner conflicts are strong, but the art is a bit simplistic for my tastes and doesn't have the sort of dynamism that a Captain Marvel comic should possess.
The Mighty Captain Marvel #1 does the same thing as all the previous Captain Marvel comics, but it does it very well. It will be interesting to see where this alien refuges story goes, but it will be even more interesting to see Captain Marvel fly on her own without the burden of the endless baggage brought about by other writers and countless crossovers.