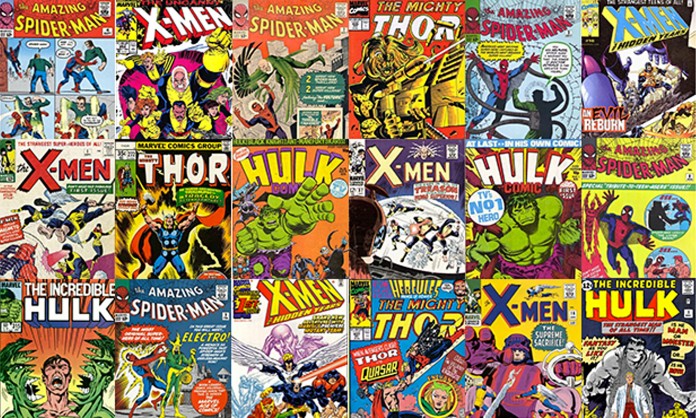 Finding your comic book collection a little lacking? Well, one shop in Kansas City is willing to help you catch up with 55 years of Marvel history!! B-Bop Comics is selling the ENTIRE LIBRARY of Marvel comics for the smooth price of $200k. Just in case you thought that was a typo, let me say it again:
EVERY MARVEL COMIC BOOK IS FOR SALE!!!
From every Captain America, to Spiderman, X-Men, Daredevil and seemingly everything in between, B-Bop will be putting this on the shopping block for the measly price of a small home. The listing means every single comic as well, starting with 1961's debut of the Fantastic Four, and up to the most recent releases. So how many comics will you get, exactly?
In a press release from store owner Frank Mangiaracina, the collection includes between 32,000 and 34,000 pieces and will come in 106 long boxes. Now, don't expect to be getting the most pristine-condition books. Mangiaracina stated that most are in average condition, but some of the older books aren't as well-preserved.
Still, if you have some spare change sitting around, or plan on taking a mortgage out on your place, this collection of comic history can be yours. So, if you're interested, head over to bbopcomics.com.