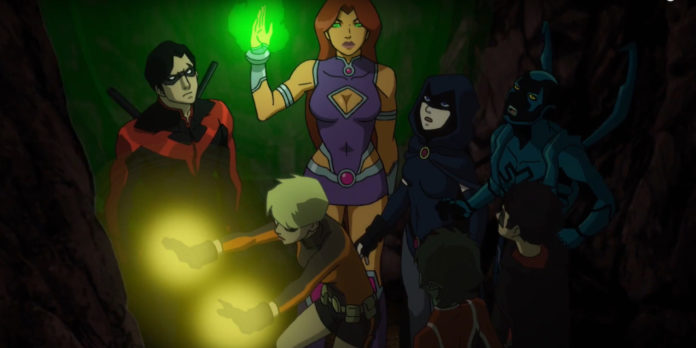 Now that the first trailer for Teen Titans: The Judas Contract has just been revealed, it's time to brush up on the source material that rocked the comic book world back in 1984. The classic Teen Titans story arc remains one of the most iconic, all-time great stories to this day, and as the sequel to 2016's Justice League vs. Teen Titans, The Judas Contract animated film is set for release sometime this year. Before it hits, let's take a look back at the original comics that started it all, shall we?
Deathstroke the Terminator's Tragic Past
The Judas Contract actually deserves a lot of credit for making Deathstroke as popular as he is today, catapulting him to the top of the Titans' villain list (and, fine, Green Arrow's list as well). As the title suggests, the initial contract was actually taken on by one of Slade Wilson's sons, Grant Wilson. He ended up getting killed in a battle with the Titans, which Deathstroke blamed the Titans for.
As if that wasn't tragic enough, Slade's ex-wife later revealed that she and Slade used to work for the military before their young son, Joseph, was kidnapped. Slade was able to save his son, but Joseph's throat was slit during the rescue, rendering him mute. This enraged Adeline so much that she tried to kill Slade, but only managed to shoot out his right eye.
This dark, personal history helped create one of the greatest DC villains ever, as Deathstroke would go on to kick some serious butt in future comics like Identity Crisis, and in live-action adaptations including CW's Arrow, and Joe Manganiello's villain opposite Ben Affleck.
Dick Grayson as Nightwing
Dick Grayson has always been extremely likeable as Robin, but thanks to The Judas Contract, the world was introduced to Nightwing as he suited up as such for the very first time. This iconic, coming-of-age transition was a crucial development for Dick Grayson as he grew out of his stagnant sidekick status and became his own hero.
As Nightwing, Dick fought alongside Jericho (Joseph Wilson), who had the power to take over other people's bodies through eye contact. They eventually saved the captured Titans, with Jericho controlling his own dad, leading to Terra's dismay and eventual breakdown. Which brings us to…
The Controversial Plot Twist
Perhaps the most important (and most notorious) contribution of The Judas Contract is the character Terra, a 15-year-old metahuman who betrayed the Titans, acting as Deathstroke's mole. Not only was she a murderous psychopath, she was also sexually involved with the middle-aged Slade throughout the series, which is just…ick.
Still, the huge plot twist proved that DC was willing to take risks and go dark with their characters, which probably paved the way for more shocking superhero revelations afterwards (Superman's death and Hal Jordan's insanity included).
The Movie Adaptation
So, we might not get to see a live-action adaptation of the Teen Titans anytime soon, but Young Justice has been renewed for a new season (yaaaas), and now, we have the upcoming Teen Titans: The Judas Contract animated movie coming out later this year.
There are a few discrepancies based on the trailer (like Jamie Reyes' Blue Beetle and Damian Wayne), but it does look like the movie will stay faithful to its comic book source. If this becomes an instant hit, we just might see the Titans move to the small screen or even to film. So, by all means, DC, test out the waters all you like!
Excited for the release of The Judas Contract? Go ahead and gush or tell us your juiciest speculations in the comments below!