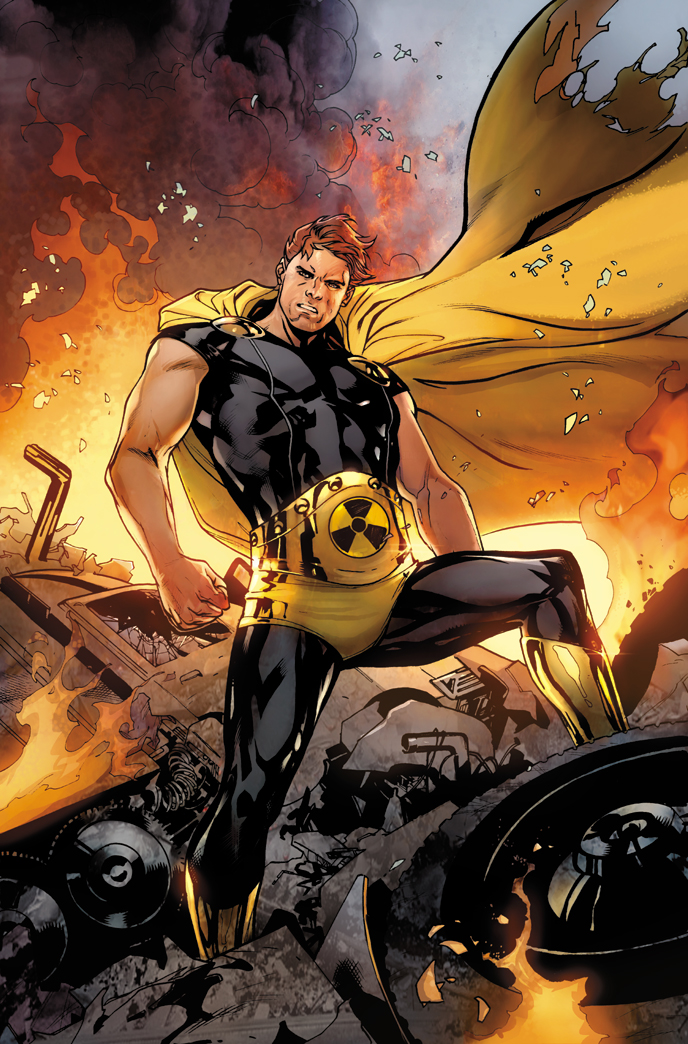 He survived the death of his universe, and survived the resuscitation of ours. He's Hyperion, and he's here to help! Check our very fist look at Hyperion #1 featuring variant covers, unlettered, interior pages and an especially informative Marvel Press Release!
New York, NY—February 24th, 2016 —He is not from here. He is Earth's new protector. He has adopted humanity as his children. But the truth is – he doesn't understand them. He is Hyperion, and he's exploding out of the pages of Squadron Supreme and into HYPERION #1 this March! Written by New York Times Bestselling Author Chuck Wendig (Star Wars: Aftermath) with art by Nik Virella (1872), be there as the man without a world takes on the worst the humanity has to offer, but also discovers what makes them great. 
But corruption lives in the heartland of America. And Hyperion will root out the worst of it. Through the long nest of roads and highways and small strange towns – Hyperion travels America, posing as one of us. Helping people. Exploring. All in pursuit of the answer to that one question – what does it mean to be human?
Can he save these people from themselves? He has adopted humanity – but will humanity adopt him back? Find out this March as he soars solo into comic shops with HYPERION #1!
HYPERION #1 (JAN160734)
Written by CHUCK WENDIG
Art by NIK VIRELLA
Cover by EMANUELA LUPACCHINO
Action Figure Variant by JOHN TYLER CHRISTOPHER (JAN160737)
Variant Cover by EMANUELA LUPACCHINO (JAN160735)
Black Panther 50th Anniversary Variant by KERON GRANT (JAN160738)
Hip-Hop Variant by SHAWNA MILLS (JAN160736)
FOC – 02/29/16, On-Sale – 03/23/16