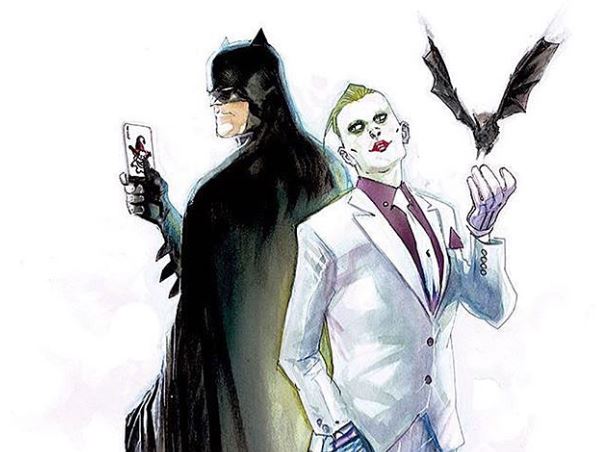 Artist Raphael Albuquerque unveiled his variant cover for Batman #1 which, along with a card-holding, characteristically sullen Batman, includes a sharply dressed Joker looking very much like his filmic, Suicide Squad counterpart played by Jared Leto. Remember, DC REBIRTH isn't just a soft reapplication of DC's previously frowned upon legacy, it's meant to introduce more synergy between DC comics, movies and television. If Jared Leto's Joker is how Joker is supposed to look, that particular aesthetic will be supported by other forms of DC media. So, is this our first look at DC REBIRTH's Joker? It very well could be. OBSERVE the Batman #1 Fried Pie Comics retailer variant below!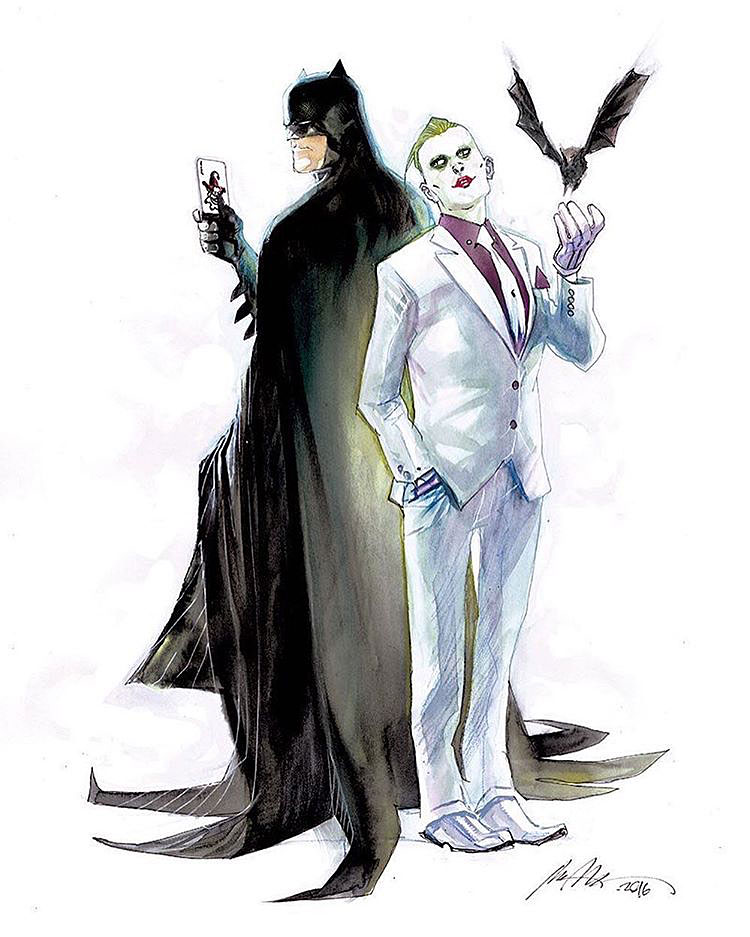 So, what do you think? Would you be okay if this was the Joker's new look? He certainly appears younger than in previous incarnations. Could this DC REBIRTH Joker possibly be an ex-Robin Batman never told anyone about? Perhaps "older Joker" is still gallivanting about Gotham public parks, hoping to incite ex-superheroes to dust off their cowls and return to the world of augmented altruism. So, who is this (above)? It's a Robin who Joker tortured for several weeks and drove completely insane, made to mimic the mutinous madness of the true Clown Prince of Crime!!!! Or not.
Anyway, what do you think?