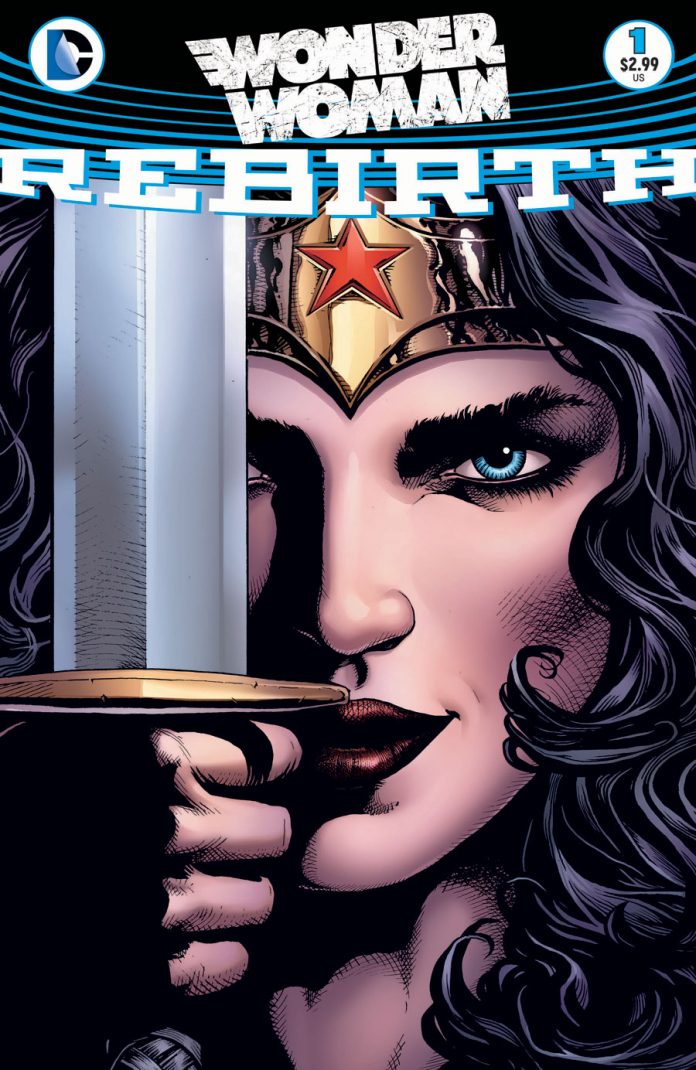 Yes, you know all about DC REBIRTH and the new, company-wide attitude to stop punishing their illustrious continuity and actually embrace their amazing legacy and the remarkable history of their imaginative, inspiring, comic book universe! You also know that the first batch of DC REBIRTH titles are landing this June! YAY! Now, before a lot of the regular titles begin with new #1 issues, they're prefaced by a REBIRTH one-shot, which brings us to our very first look at Wonder Woman REBIRTH #1! Yes, Wonder Woman begins again, and she's in the capable hands of best-selling author, and Wonder Woman alumnus, Greg Rucka. Have you ever read his Wonder Woman run? You really, really should because it's really, really good. To be honest, I wasn't a Wonder Woman fan until, at the behest of a friend, I started picking up Rucka's issues. Were they good? Refer to my earlier proclamation containing four "really's" and one "good." So, enough talk about Rucka's return to Wonder Woman (although it's certainly worth mentioning); let's actually take a look at the cover of Wonder Woman: REBIRTH #1(above) and some beautifully rendered, unlettered, interior pages (below). OBSERVE!
Here's the official synopsis:
WONDER WOMAN: REBIRTH #1
Written by GREG RUCKA
Art by PAOLO SIQUERIA and LIAM SHARP
Cover by LIAM SHARP
Variant cover by STANLEY "ARTGERM" LAU
After suffering an unimaginable loss, Wonder Woman must rebuild her mission as Earth's ultimate protector and champion.
DON'T MISS: New York Times best-selling writer Greg Rucka returns to Wonder Woman with a tale that will forever alter the DC icon.
One-shot • On sale JUNE 8• 32 pg, FC, $2.99 US • RATED T
Ready? Ready!