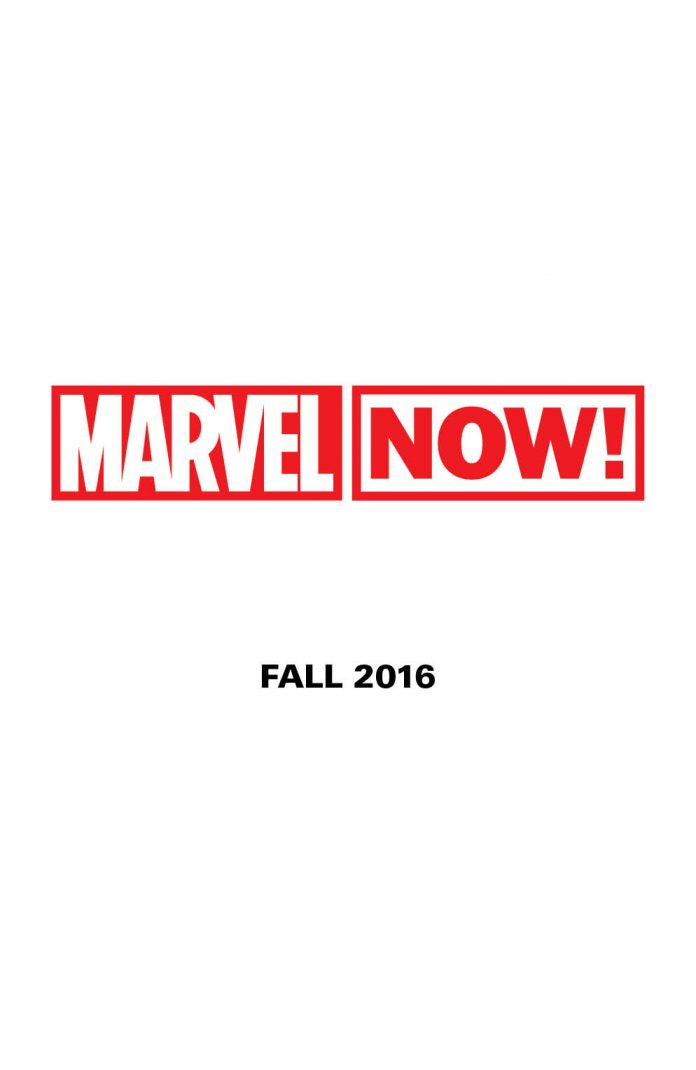 Well, it looks like Marvel is initiating another soft "reboot" this fall with MARVEL NOW, dealing with a Marvel Universe irrevocably changed by the events of CIVIL WAR II! And yes, you and I both know that major comic book events never seem to truly express the promised, boldly exclaimed effects on characters, stories, galaxies or universes. Well, unless they're the moderately recent Secret Wars or the very newly arrived DC REBIRTH. Anyway, yes, big changes.
According to the Marvel Press Release:
It all starts this Fall as the Marvel Universe charges forward into an ambitious new direction. As the industry's top creators and hottest up-and-coming voices leave their mark on the world's top Super Heroes, get ready for the most exciting and energetic comics on the stands! Prepare for all-new ongoing series, Earth-shattering status quo shifts, and an exciting new era of Marvel comics!
Kicking off this bold publishing initiative is the free MARVEL NOW! PREVIEWS MAGAZINE, coming to comic shops on July 13th! This free, standalone magazine is your first look at the cataclysmic fallout of Civil War II and the landscape of the Marvel Universe to come. Packed cover-to-cover with huge reveals, new titles, and fresh creative directions, the MARVEL NOW! PREVIEWS MAGAZINE is your very first look at the hottest upcoming titles of 2016!
"Marvel NOW! is about the future of the Marvel Universe," says Marvel Editor-in-Chief Axel Alonso. "We're excited to provide fans with a snapshot of things to come right before San Diego Comic-Con. Fans can look forward to hearing about brand new titles, returning favorites and even some shocking status quo shifts that are sure to keep fans guessing all the way through Civil War II. There has never been a better time to be a Marvel reader."
Building upon our rich history with an eye towards tomorrow, Marvel NOW! marks the next evolution of Marvel Comics – and a thrilling leap forward. Be there as it all kicks off on July 13th! Run, don't walk to your local comic shop to get your hands on the free MARVEL NOW! PREVIEWS MAGAZINE! The future is Marvel and it's happening NOW!