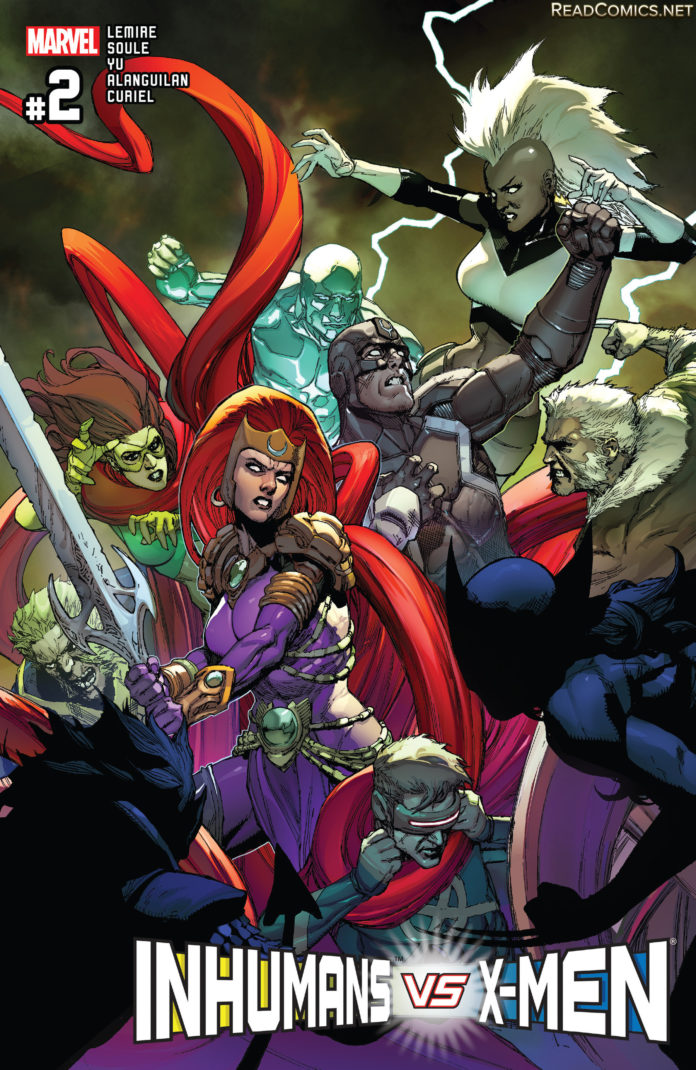 Gang, our Inhumans vs. X-Men #2 review is a little SPOILER-Y, so…check back with us after you've read the issue. Oh? Still here? Thank you!
Writers: Jeff Lemire and Charles Soule
Artist: Leinil Francis Yu
Inker: Gerry Alanguilan
Colorist: David Curiel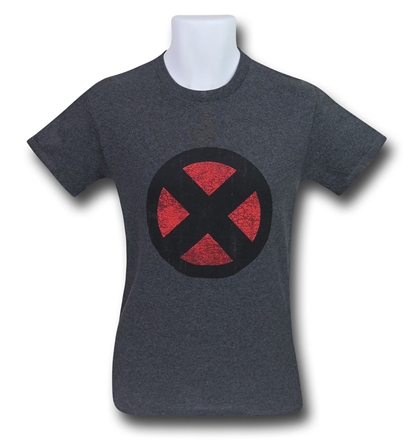 Inhumans versus X-Men #2 is the comic X-Men fans have been waiting for. These past few years, many 'X' conspiracy theorists have postulated that Marvel is trying to replace the mutants of the Marvel Universe with the Inhumans. That's true on TV and film because of the Fox conundrum, but in the comics, Marvel has a clear and consistent 'X' focus. In fact, Marvel has put some of its leading writers and artists in the game on the "X-Men" family of books.
So, when Inhumans versus X-Men was announced, these same conspiracy nuts saw this as Marvel's chance to job the mutants out to the flavor-of-the-moment Inhumans. Boy, did the opposite occur in Inhumans versus X-Men #2. In this issue, writers Charles Soule and Jeff Lemire spend the entirety of the issue proving the X-Men's superiority. And it was pretty darn exciting and gripping. Fan favorites like Magneto, Sabretooth, the female Wolverine, Storm, the young Angel, the young Beast, and many more, get to unleash their powers in this conflict with the Inhumans.
This issue doesn't serve as an agenda or exist just to simply placate X-Men fans. It is a vehicle to show how overwhelmed the Inhumans are by this war, and it also shows the reader the mutants' desperation in defeating the Inhumans and ending the deadly Terrigen threat once and for all. Lemire and Soule infuse this issue with not only excitement, but sorrow and desperation over the intense fighting. This book thematically speaks to the futility of war and works on a level that most major crossover events fail to reach.
Don't think the Inhumans are glossed over though, as the writers present one of the coolest Medusa moments in a very long time and also work on fleshing out some of the new, younger Inhuman characters. The issue ends with the X-Men semi-victorious and most of the Inhumans trapped. Artist Leinil Francis Yu infuses the battle-filled issue with a master's sense of explosiveness as he fills complex panels to the brim with action.
Inhumans versus X-Men is a fun series that should please fans of both families of characters, and the energy continues in this potent second issue.