Yes! We knew it was coming, but now it's official: Brian Michael Bendis and Michael Gaydos, the original creators responsible for the first Jessica Jones series under the Marvel Max banner, will be returning for a brand new, ongoing Jessica Jones comic series. YES!
Writer Brian Michael Bendis talked with our good friends at IGN and dished some respectable dirt regarding the forthcoming series.
"We're going to open up a book where Jessica's world has blown up in her face. She's at a place you'll least expect her. You're going to find all of her relationships have altered. And we're slowly going to find out why. I do like writing Jessica where we have to figure out 'why this has happened."
Take a gander at the cover art for issue #1 (by David Mack, of course)!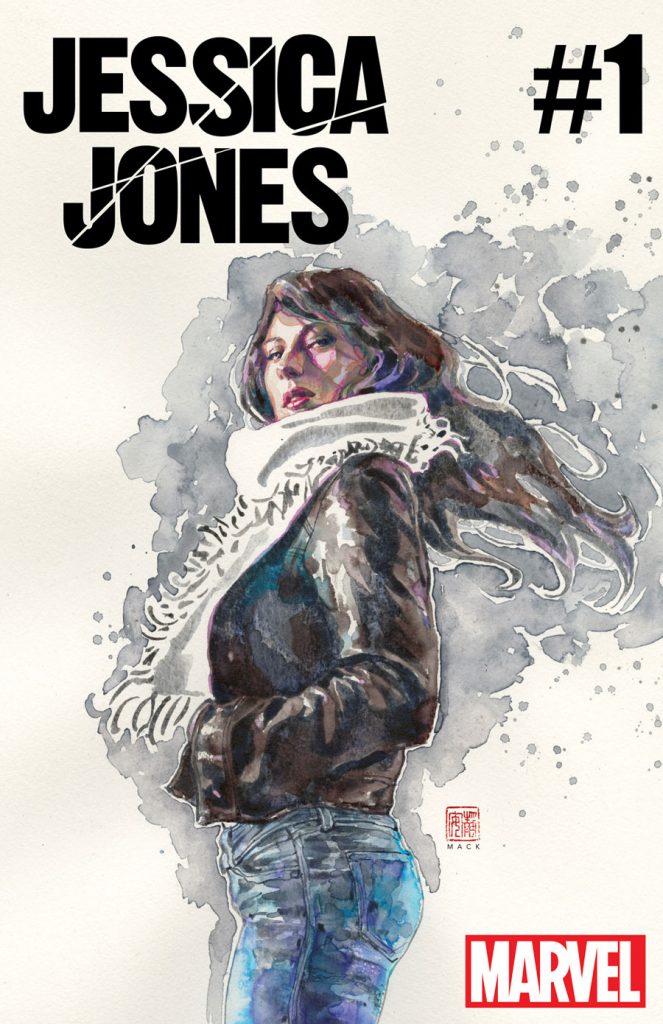 Yes, the Marvel/Netflix Jessica Jones series was a smashing success. Why? Because it respected the hell out of the source material and gave us the same broken, downtrodden, emotionally beset upon but still willful Jessica presented in the acclaimed, mature-readers comic. Heck, the opening credits even reflected the purple smatterings of layered watercolor enlivening many a Jessica Jones comic book cover. This was a carefully created homage to one of Marvel's most intriguing streetwise characters.
As of right now, there's no specific release date ("Fall"), but as soon as we have it we'll update the hell out of you.
So, what do you think? Excited for Jessica Jones?