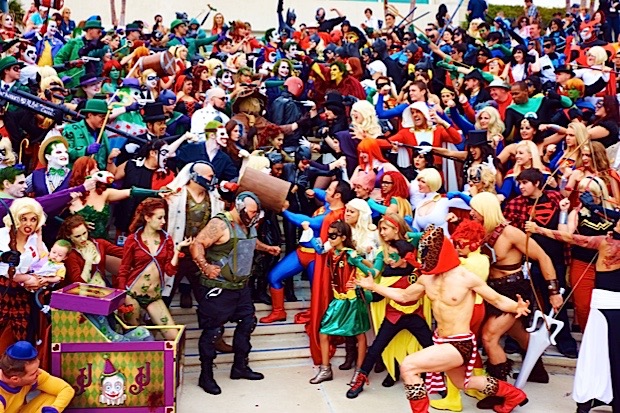 This weekend, Marvel returns to San Diego Comic-Con as we prepare for non-stop excitement throughout the entire show! We're bringing the hottest creators, all kinds of breaking news plus signings, giveaways and awe-inspiring on-stage events that will make this year's show the one to remember! It's all happening at the Marvel Booth (Booth #2329) throughout the show so be sure to stop by for your chance to get in on the fun!
Want to know more about the blockbuster upcoming slate of Marvel NOW! comic titles? What about the latest happenings for your favorite Marvel television shows and blockbuster movies? Then you won't want to miss this year's panel lineup chock full of breaking news! And that's not all because this year's show features an all-star lineup of your favorite Marvel creators and stars who will be appearing throughout the show. Swing by for scheduled appearances by Stan Lee, Marvel's Chief Creative Officer, Joe Quesada, comic creators Jason Aaron, G. Willow Wilson, Ed McGuinness, Sara Pichelli, the cast of Marvel's Luke Cage, the cast of Marvel's Agents of S.H.I.E.L.D., Chadwick Boseman of Marvel's Black Panther, and more! Check out the full schedules below!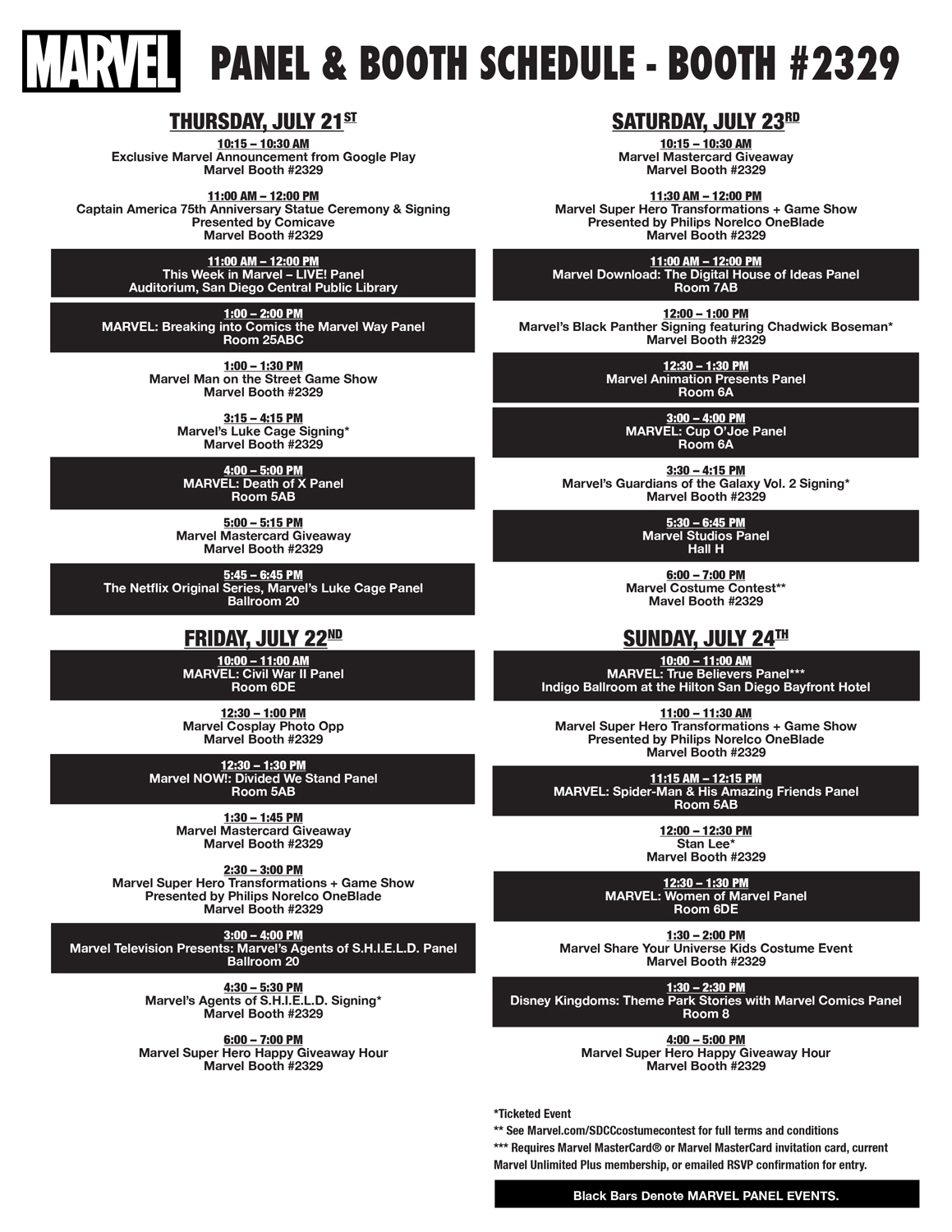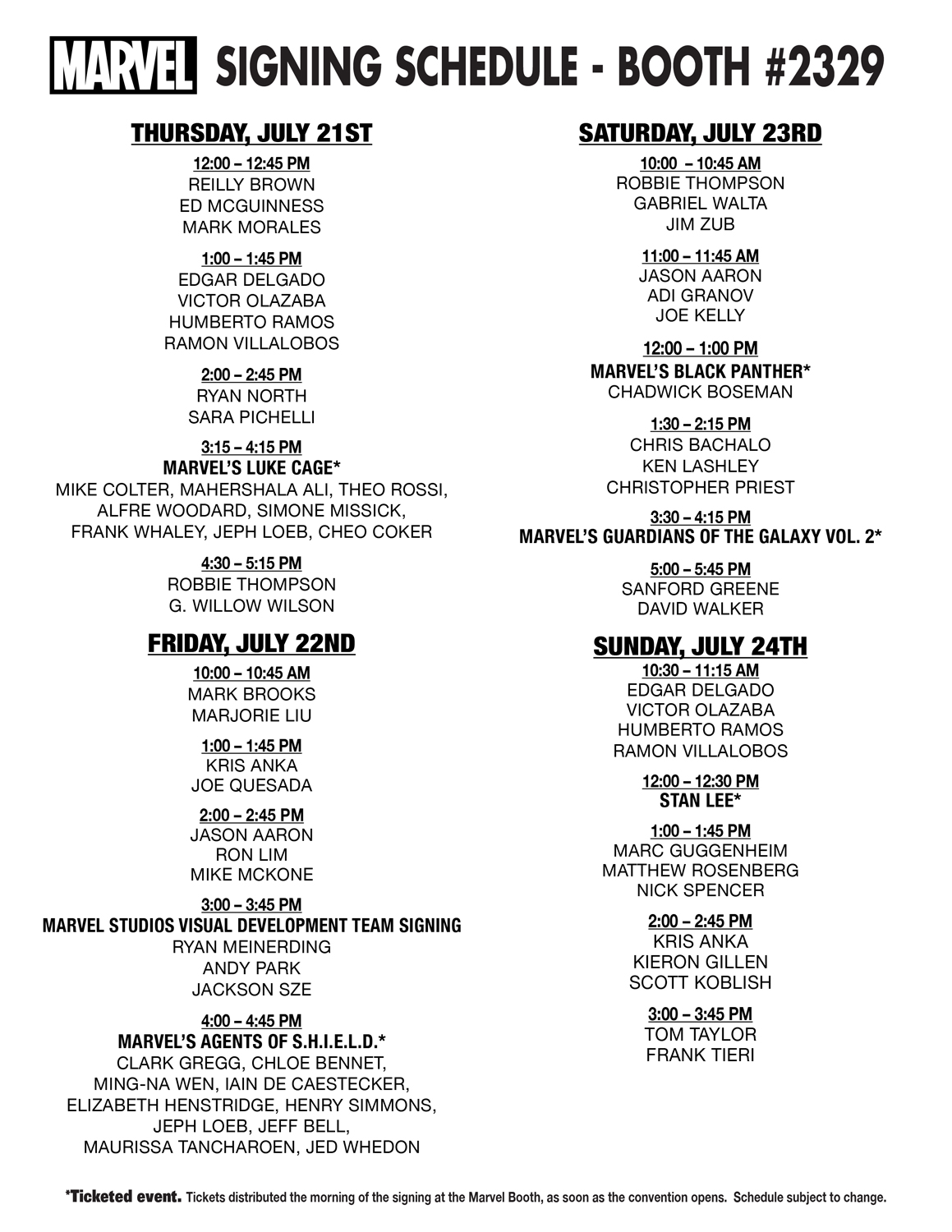 Plus, the Marvel Booth at SDCC the only place to get your hands on red-hot exclusive merchandise including an all-new set of enamel pins inspired by the artwork of Skottie Young! Featuring over 25 unique pins, don't miss out on one of this year's must-have convention exclusives!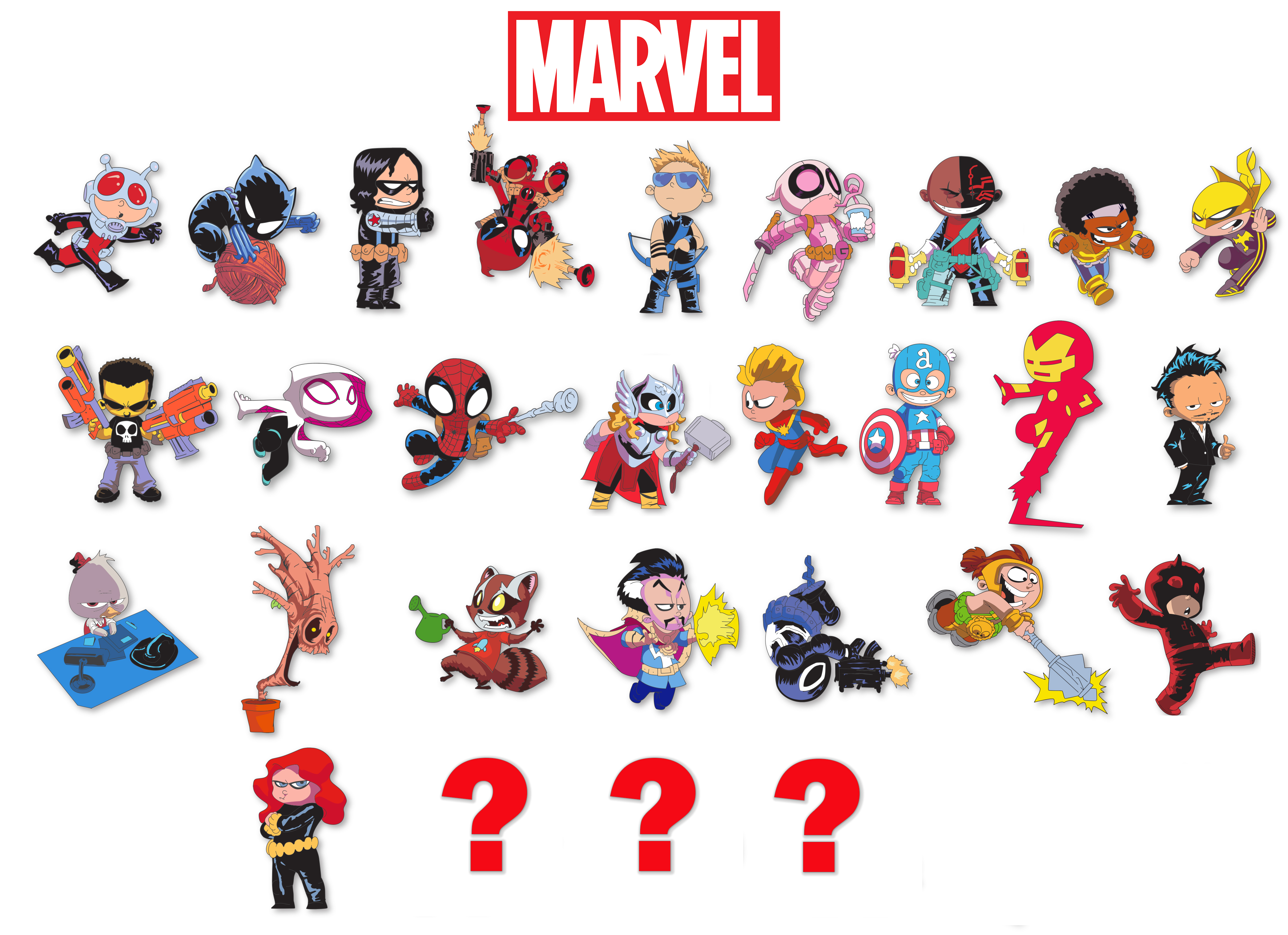 Can't make it to the convention? Follow along on Marvel.com/SDCC2016 and @Marvel on Twitter, the best way to get real-time announcements from the convention floor and up-to-the-minute panel, in-booth, and signing schedules of all your favorite Marvel creators!