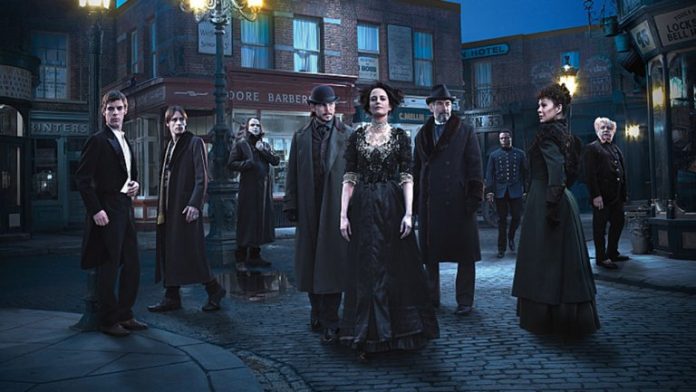 All Good Things Must Come to an End…and Then Some Don't!
If you were one of many disappointed by Penny Dreadful's abrupt ending after three seasons, fear not! All things are possible, and it seems a continuation of the story is in the future – just in comic book form. On Monday, the Showtime series announced via Twitter a monthly comic series continuing the adventures of some of your favorite Penny Dreadful characters; the book will be set 6 months after the events of the series' finale.
Happy Halloween #Dreadfuls! Behold your treat: A new #PennyDreadful Comic Book Series, coming 2017, set 6 months after the TV series finale! pic.twitter.com/RQai9HMjDL

— Penny Dreadful (@SHO_Penny) October 31, 2016
This may not be too exciting for those who were fans of the actors, or prefer watching over reading, but hey…there will still be pictures.
Just kidding, kids. books are fun.
The series will be penned by co-executive producer Chris King and produced by Titan Comics. It will focus on Ethan Chandler, who will continue to fight all those who go bump in the night. But don't expect him to have gotten over Vanessa Ives' passing just yet.
Penny Dreadful comic editor Lizzie Kaye was thrilled about the announcement, and said as much to our friends at Entertainment Weekly.
"Like all fans of Penny Dreadful, I am so thrilled that we're returning to the incredible world of the show. There are a lot of stories left to tell, and there is no one better to tell them than Chris King. What he's got planned will just take your breath away, and I can't wait for fans to see it all brought to life by artist Jesus Hervas."
The comic book series is expected to be released in early 2017!