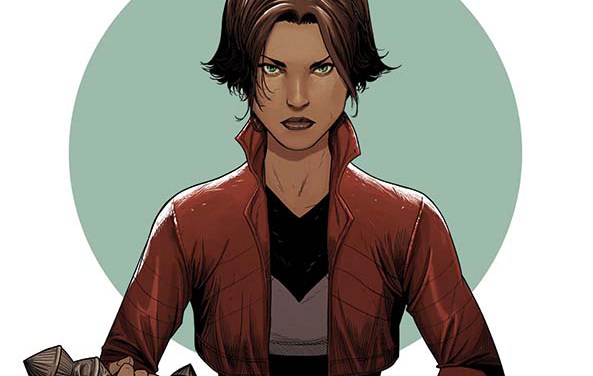 Writer: Bryan Hill
Artist: Nelson Blake II
I don't know too much about the creative team behind Image Comics' latest release, Romulus, written by Bryan Hill (Postal) and artist Nelson Blake II (Witchblade, Artifacts). However, any fan of Buffy the Vampire Slayer is sure to find a few general similarities in this title: a chosen one from a long line of females who is raised to fight and survive.
However, with this title, the protagonist, Ashlar, is trained from birth by her mother, Axis, to be a weapon for the ancient Order of Romulus, an organization that breeds women to be killers. This ancient sect also has a hand in controlling the populous via pharmaceuticals (think of those cheesy Pharma infomercials), politics, and business. Romulus ingrains Ashlar and her sisterhood with the seven spheres of perfection: force, war, fury, speed, grace, pain, and death. 
There have only been two issues released so far and Romulus is off to a promising start. The best thing about this title is that there are so many directions the story could go – an exciting aspect for any comic book fan who hates predictability.
In issue one, the villain of the story is centralized into a single idea of the soldier, particularly a group of men only known as Hunters. They look somewhat similar to the Owl soldiers (think of the villain, Talon) in Batman's "Court of Owls" storyline, but it's still too early to tell whether they will play a major role in this series.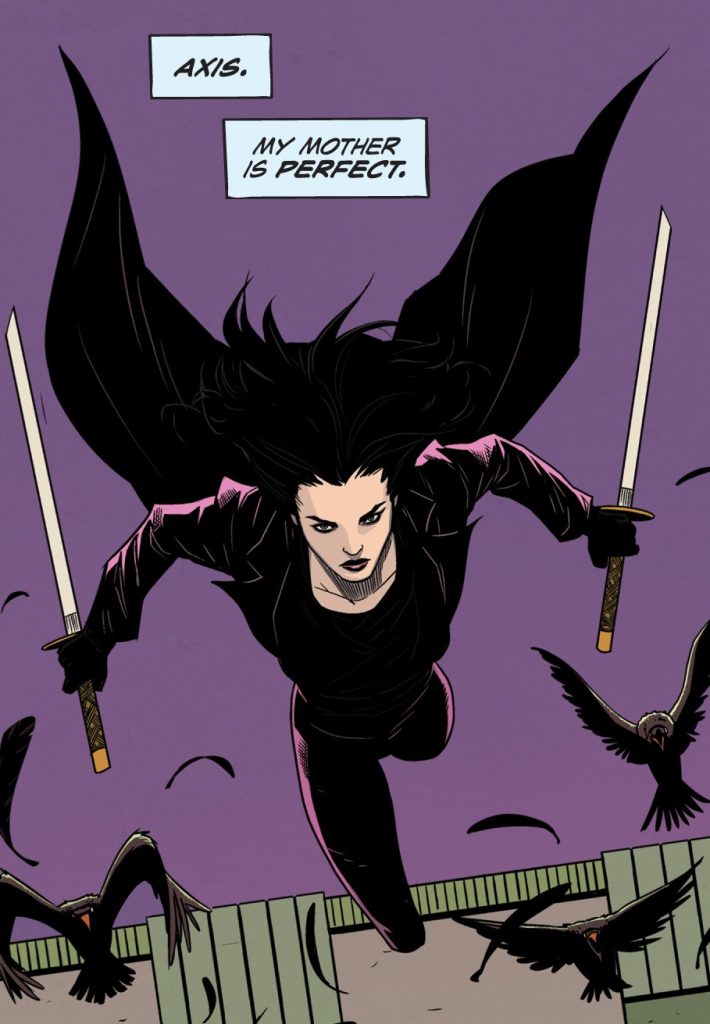 The second issue delves deeper into the Order of Romulus, giving the reader a better understanding of its cruel, evil ways, and introduces characters such as psychic pop star, Sozo; Reagan, a representative of the Order of Romulus; and one of Romulus' new hunters, Achilles. There is also more details of the man who's introduced at the end of issue one, Nicholas Franklin. With most comic books focusing on superheroes, Image Comics is great at providing a full spectrum of genre diversity, and I'm certain this title will be another jewel to its crown.
Hill's writing is solid, particularly with the voice-over narration over Blake II's art, making the story feel cinematic. The artwork and coloring in the first issue is a bit minimalistic with little in the background, but the character designs are solid and the action sequences are swift and bloody — just like a real assassin's work. Issue two has a bit more background art as Blake II seems to be getting a better grasp of the material.
Both issues end with cliffhangers so effective, the reader can't help but want to buy the next issue to see where it all goes. In Ashlar, Hill and Blake II have introduced a new, formidable female character who is an indisputable force to be reckoned with! Time will tell whether the team behind Romulus makes it a household comic book name like that of its other Image Comics predecessors, but, while issue one is not substantial enough to be an immediate hit, I can see with issue two that Romulus could become just that!
For anyone either jonesing for more Buffy (only darker), or looking for something different than what the two major titans of DC and Marvel are offering, then Romulus is worth a look!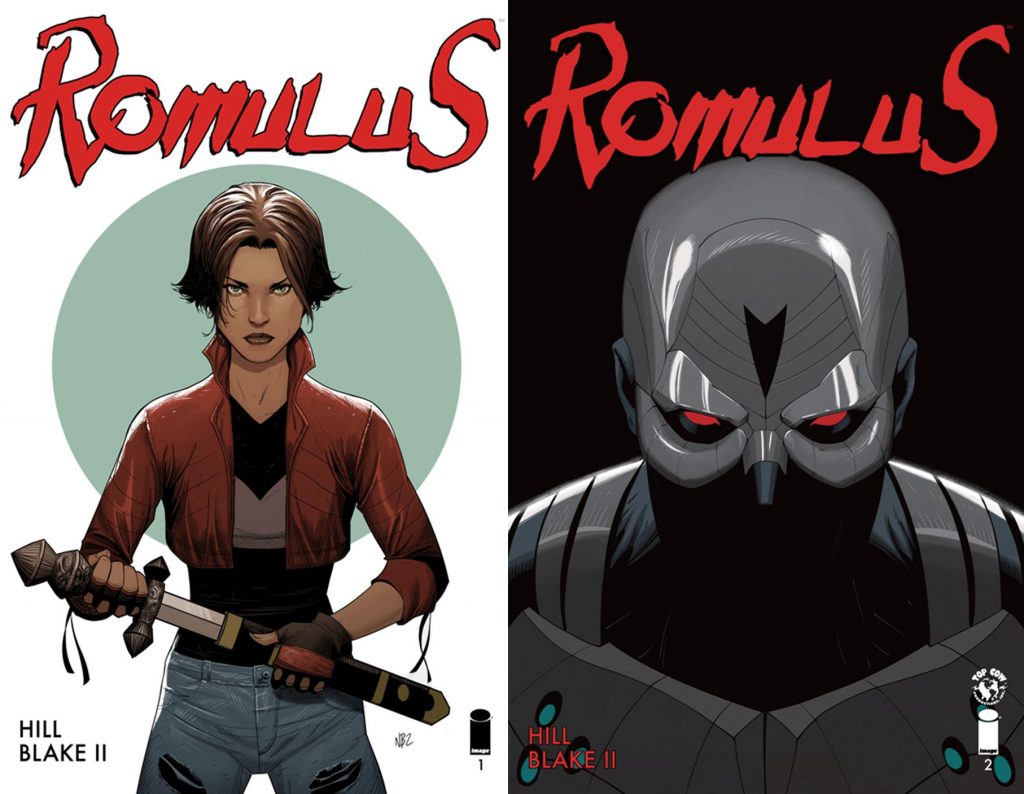 Got any more thoughts? Comment below!