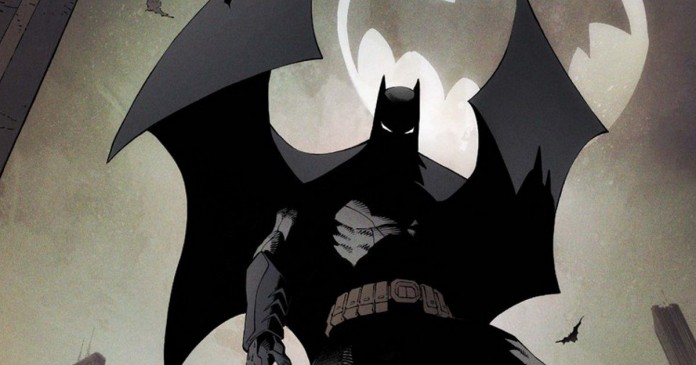 Here are the 50 best-selling comic books in March 2016 compiled by the comic book distributing monstrosity referred to in terrified, hushed tones as…Diamond Comics. Specifically, and according to Diamond, these are "estimates of the sales on comic books by Diamond U.S. to comic specialty stores during March 2016."
A few things worth noting-
Batman #50 is the clear winner this month, which probably has to do with Bruce Wayne forgoing all that passivity bullsh*t and reclaiming the 'Mantle of the Bat!'
Mighty Morphin Power Rangers #1? Surprise, surprise.
Star Wars asserts its genre-dominance with at least 5 slots in March. Hmmm. Can one Force-choke a Top 50 list in order to assure one a place upon said list? And if so, can one do it another 4 times??
Walking Dead #152 comes in at #12, and Saga #25 takes the #28 spot. The good stuff is in there, folks. Keep reading!
Now…onto that list!
1 BATMAN #50 $5.99 DC
2 MIGHTY MORPHIN POWER RANGERS #1 $3.99 BOOM
3 STAR WARS #17 $3.99 MARVEL
4 SUPERMAN #50 $4.99 DC
5 AMAZING SPIDER-MAN #9 $3.99 MARVEL
6 DARTH VADER #17 $3.99 MARVEL
7 DARTH VADER #18 $3.99 MARVEL
8 DEADPOOL #8 $3.99 MARVEL
9 INTERNATIONAL IRON MAN #1 $3.99 MARVEL
10 AVENGERS STANDOFF ASSAULT ON PLEASANT HILL ALPHA #1 $4.99 MARVEL
11 SPIDER-MAN DEADPOOL #3 $3.99 MARVEL
12 WALKING DEAD #152 (MR) $2.99 IMAGE
13 BATMAN TEENAGE MUTANT NINJA TURTLES #4 $3.99 DC
14 EXTRAORDINARY X-MEN #8 $4.99 MARVEL
15 BLACK WIDOW #1 $3.99 MARVEL
17 OLD MAN LOGAN #3 $3.99 MARVEL
18 X-MEN 92 #1 $3.99 MARVEL
19 CAPTAIN AMERICA SAM WILSON #7 $5.99 MARVEL
20 MIGHTY THOR #5 $3.99 MARVEL
21 OBI-WAN AND ANAKIN #3 $3.99 MAR
22 ALL NEW ALL DIFFERENT AVENGERS #7 $3.99 MARVEL
23 DOCTOR STRANGE #6 $4.99 MARVEL
24 DETECTIVE COMICS #50 $4.99 DC
25 DEADPOOL MERCS FOR MONEY #2 $3.99 MARVEL
26 INVINCIBLE IRON MAN #7 $3.99 MARVEL
27 HARLEY QUINN #26 $3.99 DC
28 SAGA #35 (MR) $2.99 IMAGE
29 GUARDIANS OF GALAXY #6 $3.99 MARVEL
30 UNCANNY AVENGERS #7 $3.99 MARVEL
31 UNCANNY X-MEN #4 $3.99 MARVEL
32 SPIDER-GWEN #6 $3.99 MARVEL
33 UNCANNY X-MEN #5 $3.99 MARVEL
34 JUSTICE LEAGUE OF AMERICA #8 $3.99 DC
35 DAREDEVIL #5 $3.99 MARVEL
36 ALL NEW WOLVERINE #6 $3.99 MARVEL
37 BATMAN SUPERMAN #30 $3.99 DC
38 AMAZING SPIDER-MAN #1.4 $3.99 MARVEL
39 MOCKINGBIRD #1 $3.99 MARVEL
40 UNCANNY AVENGERS #6 $3.99 MARVEL
41 POWER MAN AND IRON FIST #2 $3.99 MARVEL
42 ALL NEW X-MEN #6 $3.99 MARVEL
43 ALL NEW X-MEN #7 $3.99 MARVEL
44 ACTION COMICS #50 $4.99 DC
45 KANAN #12 $3.99 MARVEL
46 WONDER WOMAN #50 $4.99 DC
47 GREEN LANTERN #50 $4.99 DC
48 BATMAN AND ROBIN ETERNAL #22 $2.99 DC
49 BATMAN AND ROBIN ETERNAL #23 $2.99 DC
50 BATMAN AND ROBIN ETERNAL #24 $2.99 DC
"About the Diamond Sales Index: The Sales Index of selected monthly Best Seller Charts is presented as a comparative tool for retailers and publishers. It presents Diamond's monthly sales for individual titles in relation to Diamond's total sales for the issue of DC Comics' monthly Batman comic book. (Batman is used as the control title – with a value of 100 – because sales of Batman usually remain relatively stable. This month, as Batman did not ship, Convergence #8 from DC Entertainment was used as the control index.) This allows for easy comparison to other titles and helps retailers gauge their orders for all other titles. This formula is only a guide, other factors may impact a titles' ability to sell in certain locations and clientele."