Don't let the title fool you! Lumberjanes is a comic about five young gals battling mysterious monsters and kicking a whole lot of a$$! Created by Shannon Watters, Grace Ellis and Noelle Stevenson this award winning book is filled with catchy lines and engaging artwork. Oh, and it's tween appropriate so bring on the youngsters.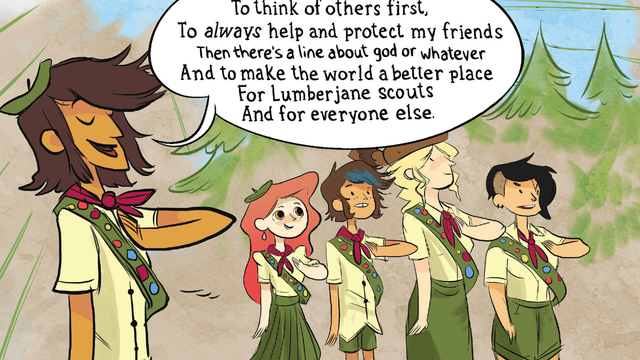 I, though much older than a tween, loved loved loved it! It takes place at a summer camp for girls: "Miss Qiunzilla Thiskwin Penniquiqul Thistle Crumpet's camp for hard-core lady-types," and follows Jo, April, Molly, Mal and Ripley on their quest to find the secret of the Kitten Holy… maybe. You'll need to read it to find out.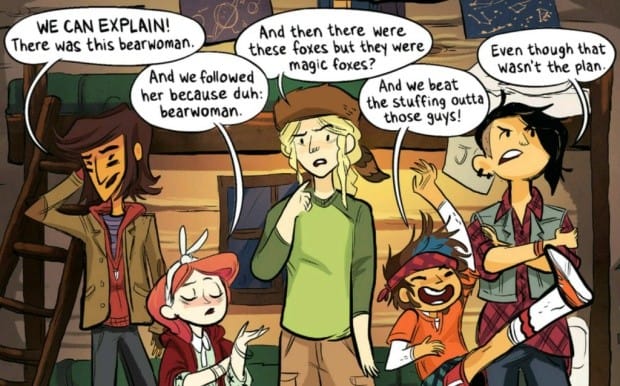 So back to why I loved it; it is filled with friendship, teamwork, girl power and hilarious catch phrases, like, "What the JUNK?!?!" and, "Friendship to the MAX," which makes it a quite enjoyable read. Another plus, as I mentioned earlier, is that you can read this to your kids which I think adds to the charm and is a good starter if you want to get your kids (or yourself) hooked on comics.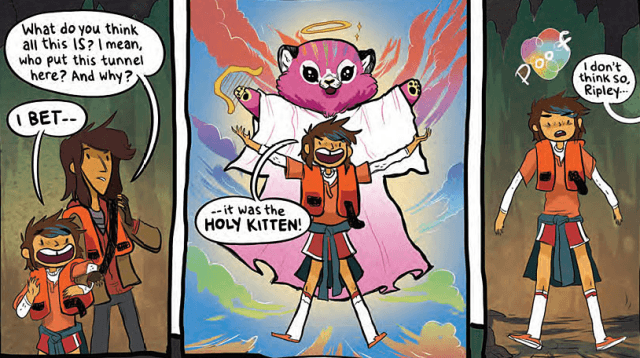 The artistry is great; captivating scenes and bright colors make the read that much more interesting. And at the end of the book, there is all of the pictures of the variant covers which was an added treat. All in all I say two thumbs way, way up! If you have not already grabbed your copy, you should now! Vol. 2 has already been ordered for this gal.