With the arrival of the highly anticipated second season of Marvel's Daredevil just a mere two months away, several questions surround the series. What's next for Matthew Murdock as the Daredevil of Hell's Kitchen? Will we be graced with an epic battle between the Punisher and Daredevil in a clash of ideologies? Will Kingpin return? More importantly, what role will one of Matt's many comic book lovers, Elektra Natchios, play in his evolution of character? Although Jon Bernthal's Punisher may bluntly and brutally challenge his Catholic-based morality, specifically against murder, perhaps Elektra, played by Élodie Yung, will seduce our horned hero into seeing the benefits of killing one's enemies.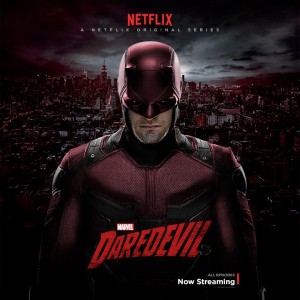 With the casting of a Punisher/Frank Castle in the Marvel Cinematic Universe and the massive Punisher skull appearing in the last teaser trailer, the advertising and the online rumor mill have been obsessed with the gun-toting anti-hero. However, what if the focus has been intentionally placed on the Punisher to keep ideas and theories surrounding Elektra under wraps? What if she is indeed the larger, game-changing character? While the Punisher and Daredevil have collided periodically throughout the comics, especially in a 2005-2006 mini-series, titled Daredevil vs. Punisher: Means and Ends, Elektra has played a much larger role in shaping our hero, even before he put on the mask.
So just who is Elektra Natchios? The short answer would be a seductive, highly trained assassin. The real answer, the long answer, is what lies ahead…
Elektra Natchios' existence is thanks to legendary writer Frank Miller. Unlike Frank Castle, she first appeared in Daredevil #168 initially as a one-time filler character, but she went on to be so much more, developing a rich, tortured backstory. Elektra was the child of Hugo Kostas Natchios and Christina Natchios. She was born prematurely in Greece during her mother's final breaths, as seen in Elektra: Root of Evil.
Later on, several Elektra-based comic series were created to fill in the gruesome details of her life growing up; however, all that should be necessary to recognize before watching the series is that Elektra remained close to her father. Despite a rough, motherless childhood filled with medications and counseling, the young Elektra grew up to become a stable young woman. So stable, in fact, that she attended Columbia University in New York where she started dating the familiar Matthew Murdock.
During her introduction in Daredevil #168, Elektra knocks the heroic, adult Daredevil out while on a bounty hunt, sending Matt on an unconscious flashback. The scents and sounds send him back to his days at college. He remembers being with Foggy on the steps of the Columbia University Library where they first met Elektra. Stunned by her presence, Matt falls in love immediately without first or any sight. A few days later, after some smooth talking and a shocking reveal of the nature of his abilities, Matt and Elektra begin a blissful romance.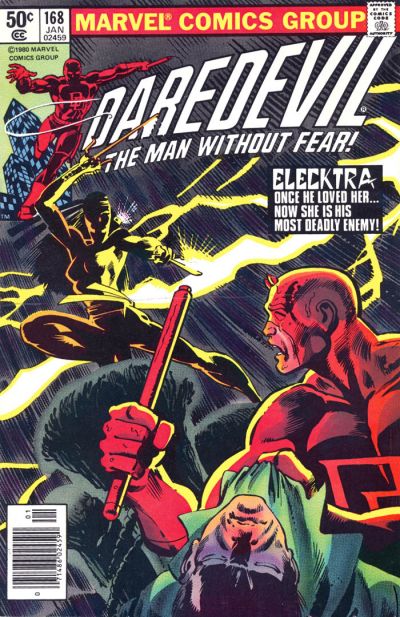 A year of euphoria later, their relationship is brought to an end when terrorists kidnap Elektra along with her father, the Greek Ambassador to the United States. Despite Matt's pre-Daredevil attempts to save them, the Police outside mistakenly kill Hugo Natchios upon seeing movement in a window. With her father gone and her faith in the American Justice System rocked, Elektra loses all hope in her studies in Political Science and drops out of Columbia, leaving Matt bruised and brokenhearted.
As he begs Elektra to stay in the memory, Daredevil wakes up from his tortured trip down memory lane. Recognizing his duty to the mask and personal morality – a familiar, dogged pathos we've seen him express many times in the past – Daredevil acknowledges that despite what he wants, he must do what is right. In this case, he must find and bring Elektra, his first love, to justice for what she has become. After finding her at the docks, surrounded by men with the intent to kill her, he manages to call out to her exactly like he did in the past to save them both from one man with a gun to her head. Upon hearing the call, Elektra realizes that Daredevil is her beloved Matthew Murdock, and the two share a passionate, reunited kiss which ends with Daredevil walking away in silent reverence, leaving Elektra the assassin alone in the rain.
All of that, the entire story above, is only her first appearance in Daredevil #168. Fearing I may spoil future storylines that Marvel's Daredevil may utilize, I leave you with just the one story arc; the intended solo appearance of the heartbreaking, ass-kicking Elektra Natchios.
Be sure to catch Charlie Cox, Jon Bernthal, and especially Élodie Yung in the second season of Marvel's Daredevil, premiering March 18th, 2016 exclusively on Netflix.