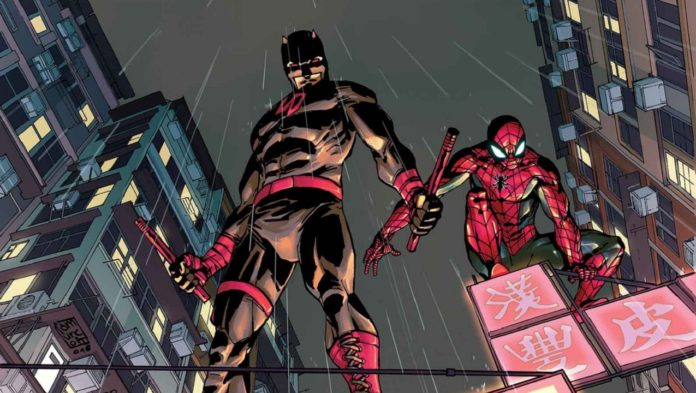 Now that Charlie Cox is confirmed to reprise his role as Daredevil in the upcoming Spider-Man film, we thought it would be pretty cool to talk about what the possible storylines might be. It's not uncommon for Daredevil and Spider-Man to team-up in the comics—in fact, there have been a couple of really good (and a couple of really bad) plotlines in the source material that the movie can get inspiration from.
Spider-Man, the Animated Series
Actually, the animated TV series Spider-Man already did it first—apart from providing us with fond childhood memories of watching the cartoon, the show also spoiled us to delightful little treats like our favorite web-slinger interacting with various other Marvel characters.
Of course, one of these faves is Daredevil himself—particularly, in the episodes "Framed" and "The Man Without Fear". In the said episodes, we got a juicy glimpse at all the excitement and thrills of a superhero team-up as Daredevil did his part to fight against Kingpin in the show. Peter Parker was framed for treason, so it had to take Matt Murdock to help clear his name. What's interesting here is that it's not just Daredevil and Spider-Man who had to team-up—it also took Matt Murdock and Peter Parker to help each other out.
Now, Tom Holland's Spider-Man was left in heaps of trouble when his secret identity was revealed in the last film, so might it take a certain lawyer friend to help him out? By the way, Jennifer Walters a.k.a. She-Hulk is a lawyer too, so if they could somehow mix everything together, then the universe would implode in a totally awesome way.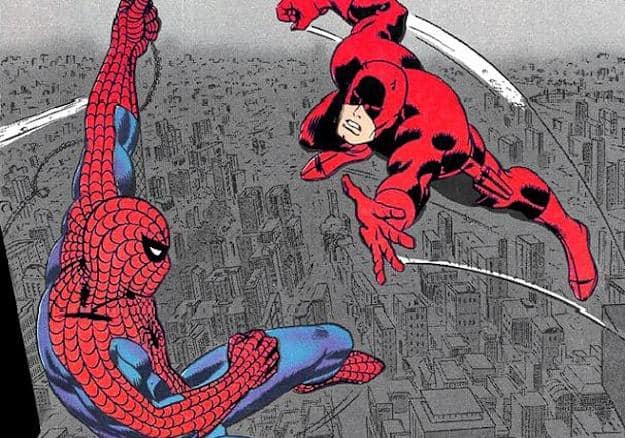 2.  A different kind of dynamic duo
What makes any Daredevil/Spider-Man team-up shine is the incredible dynamic between the two street-level superheroes. Particularly in Daredevil #9, we see how close they both are. In the plot, Matt Murdock recently had to erase his identity from the public, which is also something Spider-Man himself went through after the first Civil War event ended.
While it's normally common for superheroes to fight first before teaming up, this issue was different. Daredevil asked Spider-Man's help to assist with a casino heist in order to steal evidence. The mission itself isn't really all that groundbreaking, but it's the friendhsip between the two that really shines here. There's also a nice little nod to the black costume as Spider-Man comments on Daredevil's black look. He says, "Look out for those black-costume phases. They can do a real number on you."
Whatever the next movie has in store for us, it's bound to be a doozy, especially since Spider-Man 3 is going to tie into Doctor Strange and the Multiverse of Madness. This only means that there will be tons of mash-ups and crossovers, and with Andrew Garfield, Tobey Maguire, Alfred Molina, and other big stars from the past movies coming together, it's undoubtedly going to be one heck of a ride.