While Bruce Banner deserves all the popularity he's enjoying right now, doesn't She-Hulk deserve some love too? Jennifer Walters a.k.a. She-Hulk has never been seen in live-action before, but now that Tatiana Maslany (Orphan Black) has been cast as the titular character, it's time to get to know the female version of the lean, mean, green machine.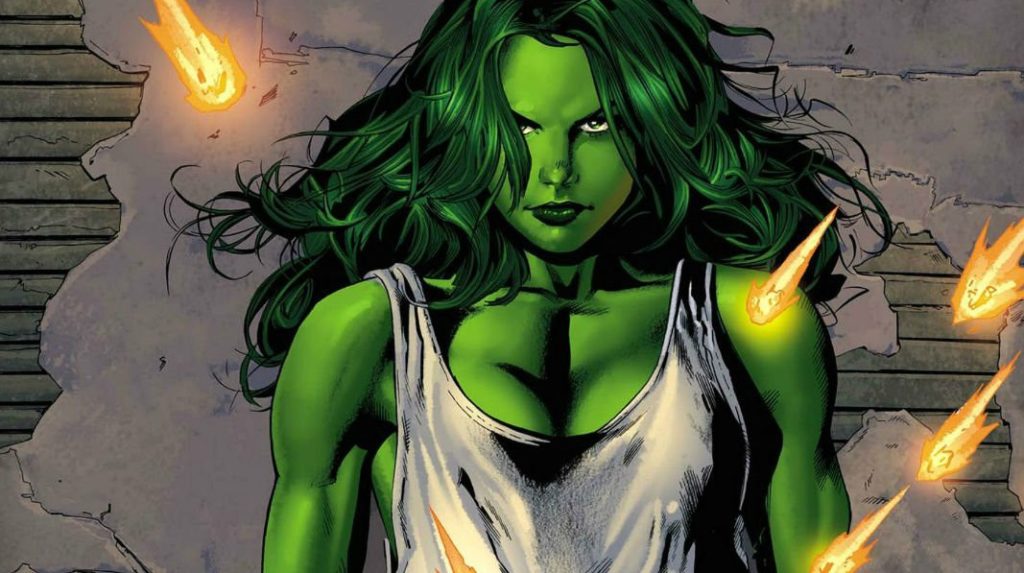 Starring in the comics since 1980 and created by Stan Lee and John Buscema, She-Hulk is getting her own live-action show on the Disney+ streaming service along with Ms. Marvel and Moon Knight. It's definitely an exciting time to be a Marvel fan, even with all the delays in production popping up left and right. But who exactly is She-Hulk, and what makes her different from Bruce Banner?
She-Hulk is Bruce Banner's cousin
As a lawyer, Jennifer Walters got seriously injured by a crime boss once, prompting a transfusion of Bruce Banner's blood in order to save her. Because she now shares the same gamma-radiated blood, her rage turns her into none other than She-Hulk. She has since been a member of the Mighty Avengers, the Future Foundation, A-Force, Lady Liberators, and even the Fantastic Four.
2.  Jennifer stays the same even when she Hulks out
While Bruce Banner doesn't really have full control of himself whenever he transforms into the Hulk, Jennifer Walters retains her emotions and intellect even after her transformations. She's the perfect combination of brains and brawn.
3.  She-Hulk is like Deadpool…in a way
No, Jennifer isn't immortal, but she does share one very distinct trait that the Merc With A Mouth has—breaking the fourth wall. She's actually pretty self-aware in the sense that she knows she's inside a comic book, which began in her 1989 solo title written by John Byrne. In fact, she actually spoke to the reader first even before Deadpool ever did, so you might say that she can Hulk-smash the fourth wall whenever she wants to.
4.  She kicks ass vs. villains and in court
She-Hulk is undoubtedly known for the way she looks and how powerful she is when she's kicking bad guys' butts (which includes Hulk, Thanos himself, and even Hercules). But what most people don't know is that she can totally beat anyone in the courtroom too—just ask Tony Stark and Matt Murdock. She also represented Spider-Man as legal counsel at one point! Is it possible that Tatiana Maslany being cast might mean that she could fight off Peter Parker's legal woes in the Marvel Cinematic Universe? What with his secret identity getting revealed when we last saw him on screen, he'll need all the legal help he can get!
It was already announced at Disney Investor Day that Tim Roth will be reprising his role as The Abomination and Mark Ruffalo as The Hulk, so what do you think the She-Hulk storyline will be, and how will she fit into the picture when it comes to the MCU? Let us know all of your thoughts and emotions in the comments below!