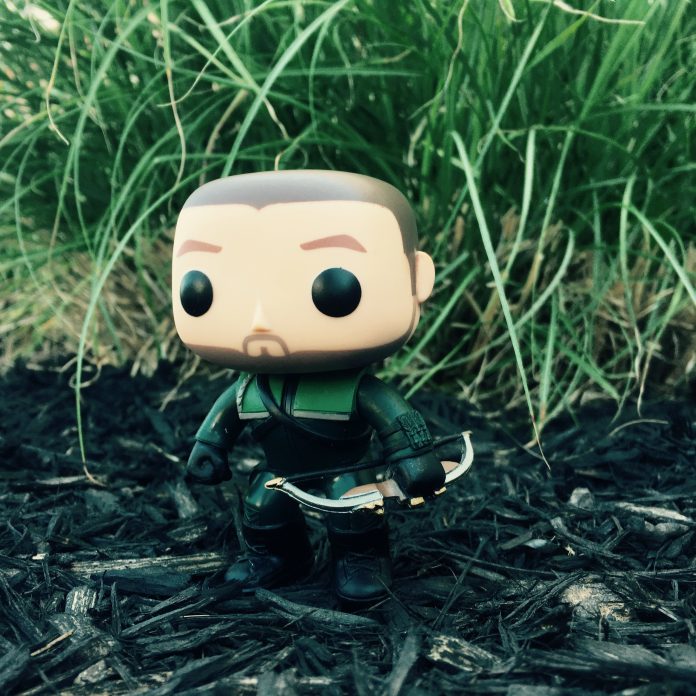 The Arrow Oliver Queen Pop Vinyl Figure measures 4″ high and features a soft, vinyl-infused, ridiculously cute and compacted caricature of Oliver Queen in full Arrow garb…minus the hood! What, no hood?? Yes, no hood. Why? So he can properly scowl at you, that's why! OBSERVE!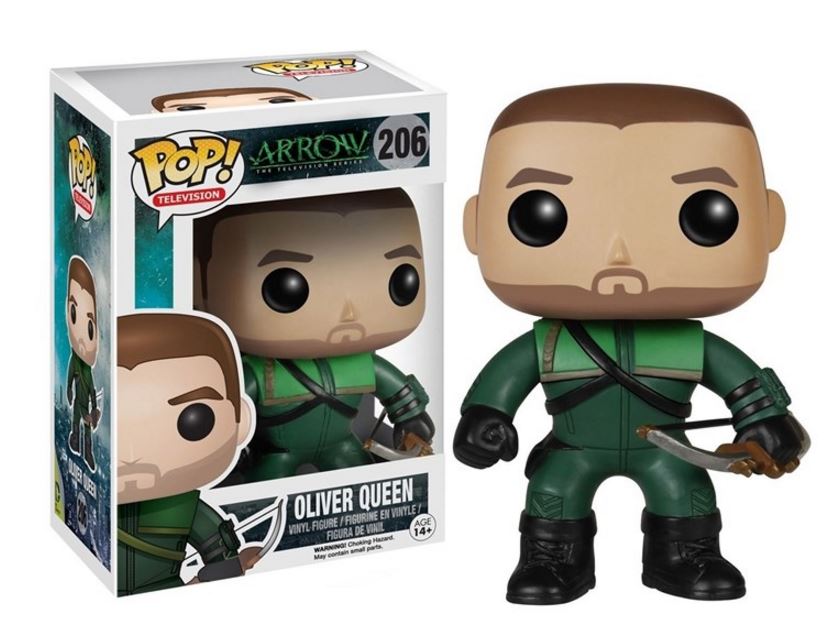 Can this POP Vinyl Arrow save his city from other POP Vinyls who have effectively failed his city? Oh, most definitely. Actually, it's pretty brutal, and therefore very telling of some serious inner darkness spinning about that thinly bearded noggin of his. In fact, if the rumors are true, the Arrow Oliver Queen Pop Vinyl Figure, during his time on "the island," was tortured for 16 months by a certain POP Vinyl Deathstroke. NO, not the second one that kind of befriended him, but the first one; the one that spoke less, and tortured more.
Thankfully, POP Oliver Queen managed to make it back from the island and, through a newly-formed perspective due to chronic torture by heated butter knife and bear-sized waffle iron, dedicated himself to fighting crime with the application of permanent, definitive methods. Translation: he'll kill the @#$@$ out of you.
Now, Oliver's come a looooong way (unfortunately, the flashbacks have NOT), and he's pretty much arraigned that killing itch. But on occasion, the temptation is indeed there, and the rationale behind a pittance of mercy might be hard to successfully argue and maintain in practice.