Add a splash of sophistication to your wardrobe with these blissfully subtle Marvel button down shirts featuring Iron Man, Captain America and The Punisher! They're incredibly well-made button down shirts layered in the figural forms and striking symbols of your favorite Marvel heroes! OBSERVE!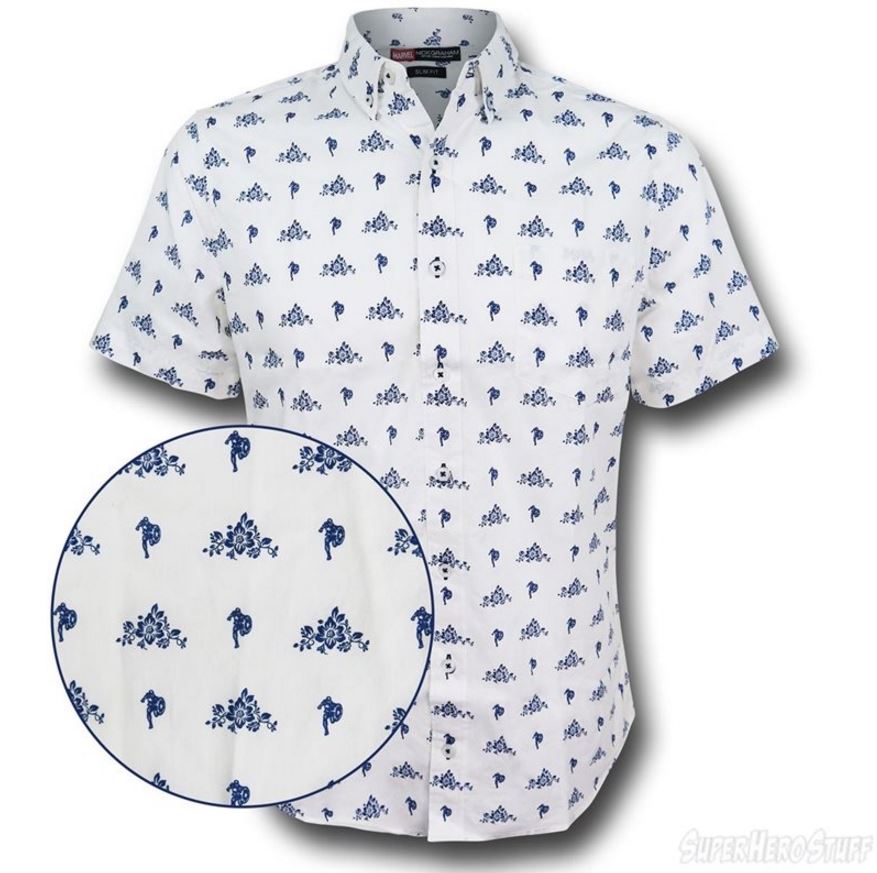 Made from 100% cotton, this white, button down shirt features a recurring pattern of evenly spaced, navy blue flora and miniature, charging Captain Americas! This is the t-shirt one wears while dancing to the wailing trumpets of Big Band ensembles, or while…uh…carrying the casket of a dearly departed friend. R.I.P., Peggy Carter.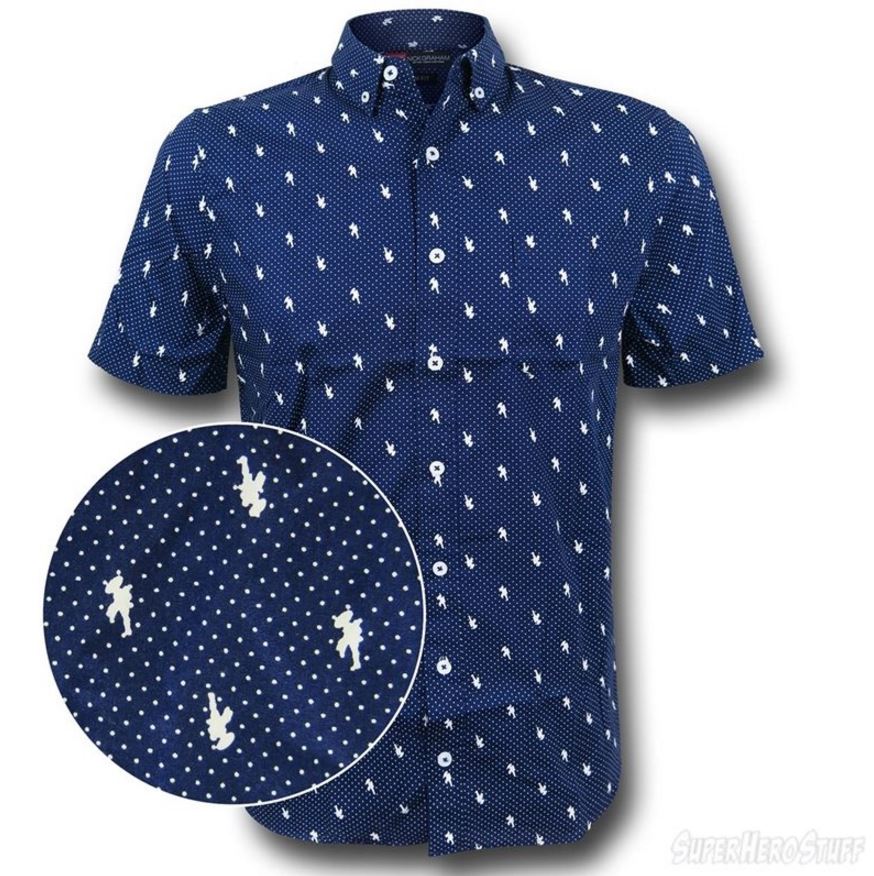 Also 100% cotton! Sporting floating, charging, white-filled silhouettes of Captain America set against a stylish, pin-dot pattern, this blue, button down shirt is….well, it's too good for you. Really, you're completely classless and this type of shirt really doesn't become your terrible table manners. EDITOR'S NOTE- Yes, I'm pulling your leg.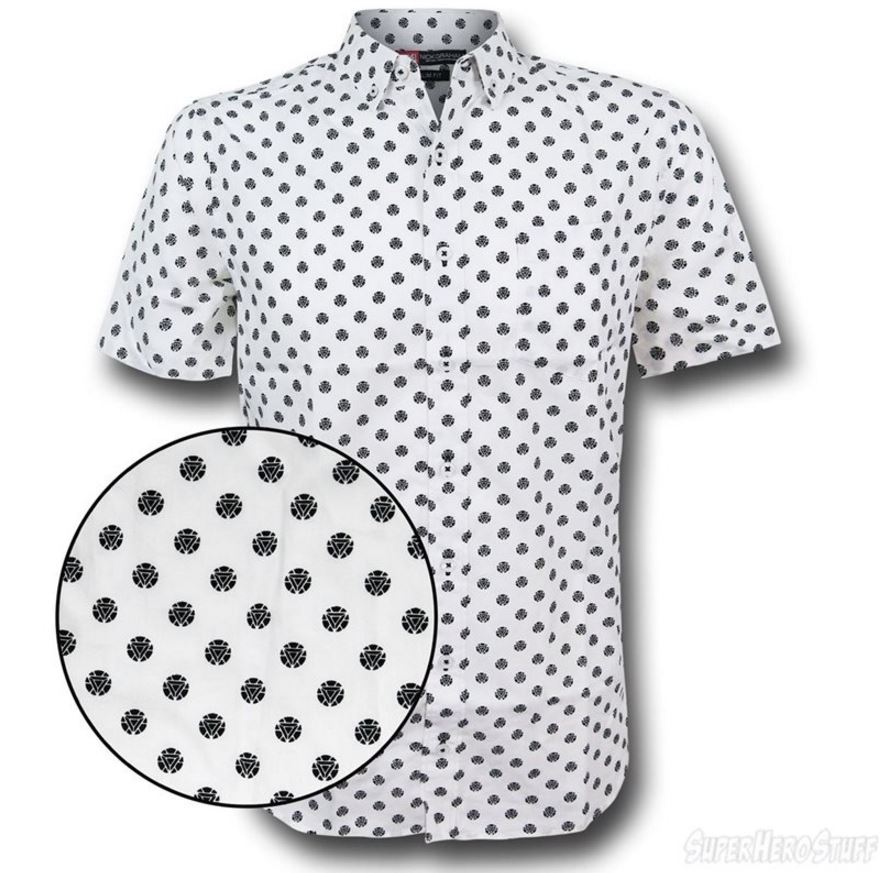 Made from 100% cotton and NOT a hard light construct projected via clean arc reactor energy, this white, button down shirt features a repeating pattern of seemingly depowered arc reactors. I say "seemingly" because they actually exist in a perpetual "on" state, successfully powering your snark, alcoholism, womanizing and narcissism. It's the perfect shirt for the "me" that matters.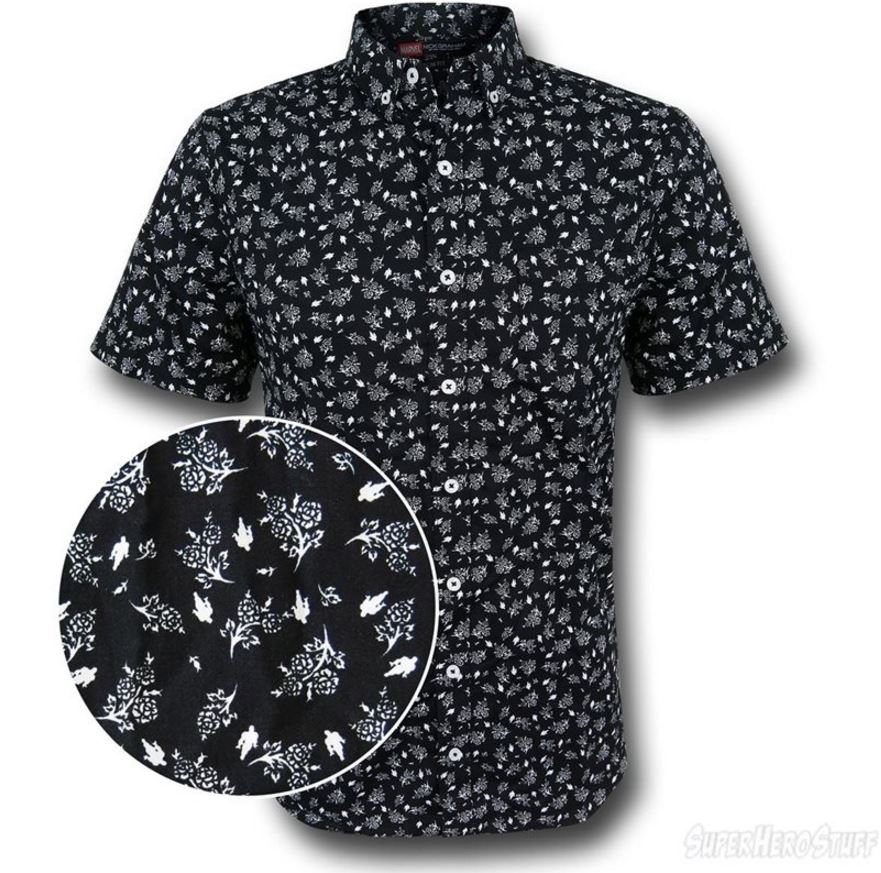 Made from 100% cotton, this black, button down shirt features white-filled silhouettes of rocketing Iron Men navigating floating, floral branches. Or something. Yeah, this fine torso garment upgrades your social standing from "sloppy a$$-b*tch" to stylish engineering mogul given to fits of drunken hilarity.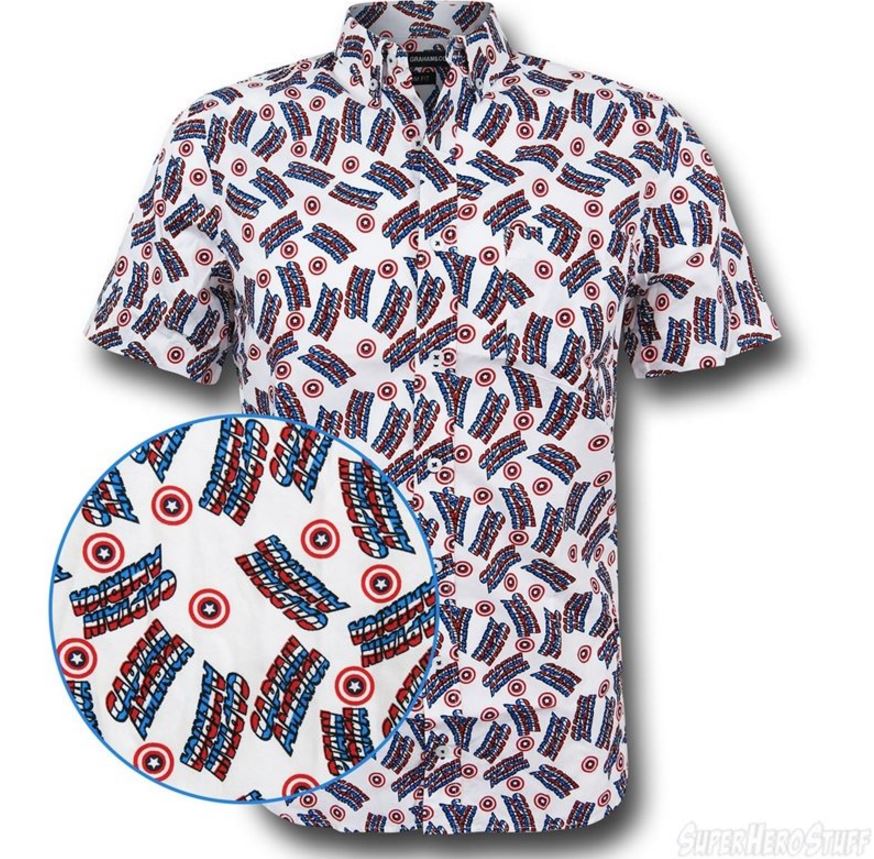 100% cotton, white button down shirt featuring a veritable swarm of Captain America logos and shields dancing on the canvas of a classy, collared shirt. NEXT!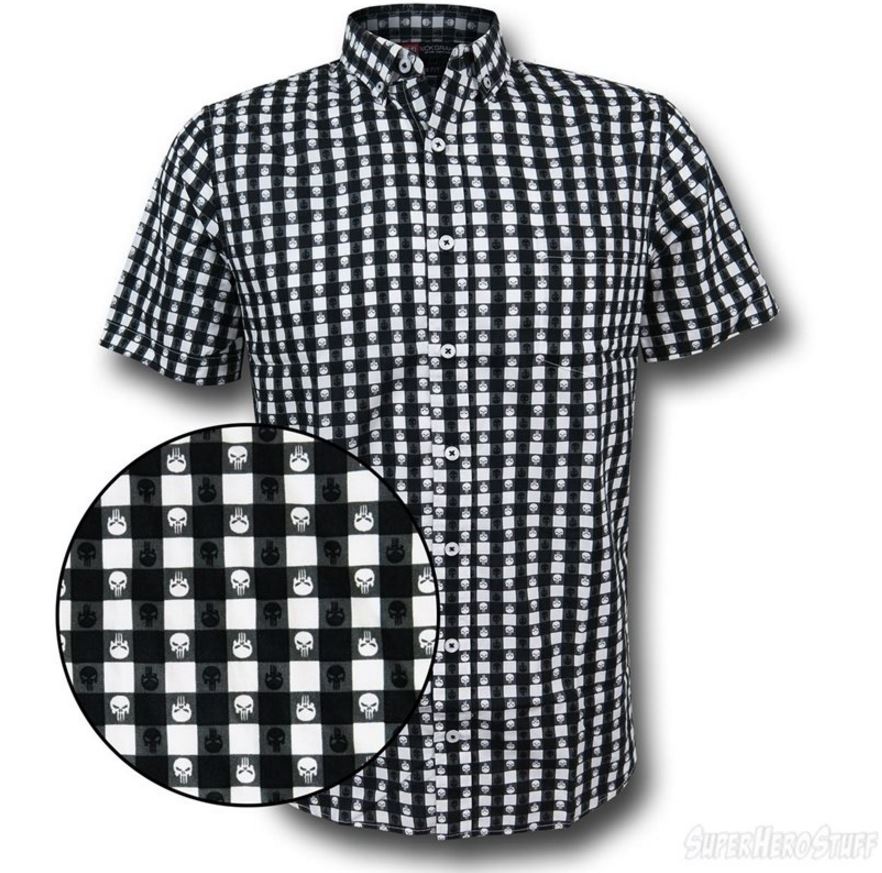 Made from 100% cotton, this button down, too-stylish-for-wanton-destruction-via-rocket-launcher shirt features a conventional checker pattern mingling with recurring Punisher skull symbols. It's adds a touch of class to beating a perp to death with spiked, brass knuckles, or lighting a Mafioso's ears on fire. Yep.