Yes, they're exclusive to us, meaning YOU CAN'T GET THEM ANYWHERE ELSE but RIGHT HERE! So, if you have a hankering for some lovingly woven Harley Quinn Socks based on the chaotic aesthetics of the character's movie iteration, the Suicide Squad Harley Quinn Bad Guys Socks are the perfect gift for YOU! No, not you; put down your hand and stop shaking like a 13-year-old school girl who either knows the answer, or forgot her Ritalin with breakfast. I'm talking to YOU, the chick with the powdery face paint, the bloody bat, the heavy Queens accent, and the abusive, maniacal, green-haired boyfriend. Yes, these socks are for YOU! OBSERVE!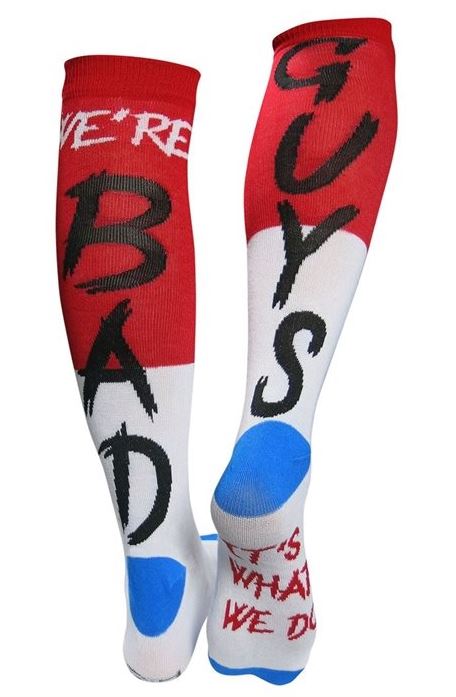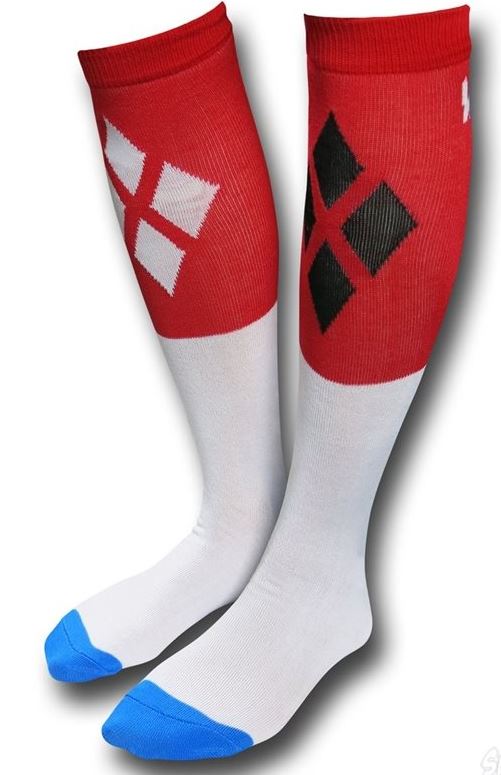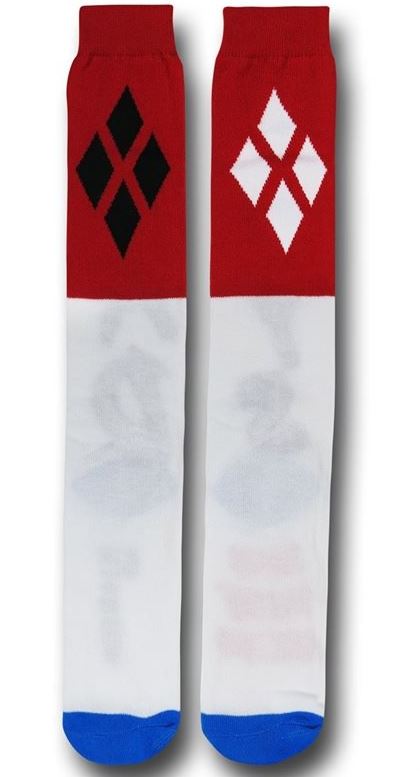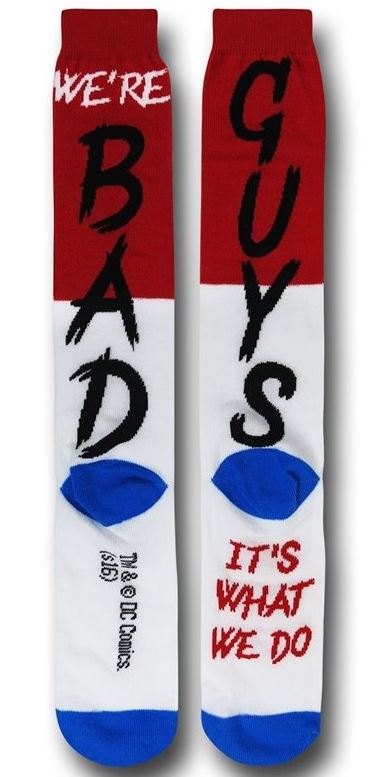 Made from a soft blend of 70% polyester, 20% nylon and 10% spandex, these Suicide Squad Harley Quinn Bad Guys Socks feature Harley's film-specific color scheme (baseball uniform mixed with Harlequin/Court Jester motif), and her direct quote from the film reminding Flag why she behaves like a cocaine-fueled roustabout with little concern for glass, pets, children or society.
Suicide Squad kicks you in the poop-pocket on August 5th, 2016 and stars Will Smith, Jared Leto, Margot Robbie, Joel Kinnaman, Viola Davis, Jai Courtney, Jay Hernandez, Adewale Akinnuoye-Agbaje, Ike Barinholtz, and Scott Eastwood.