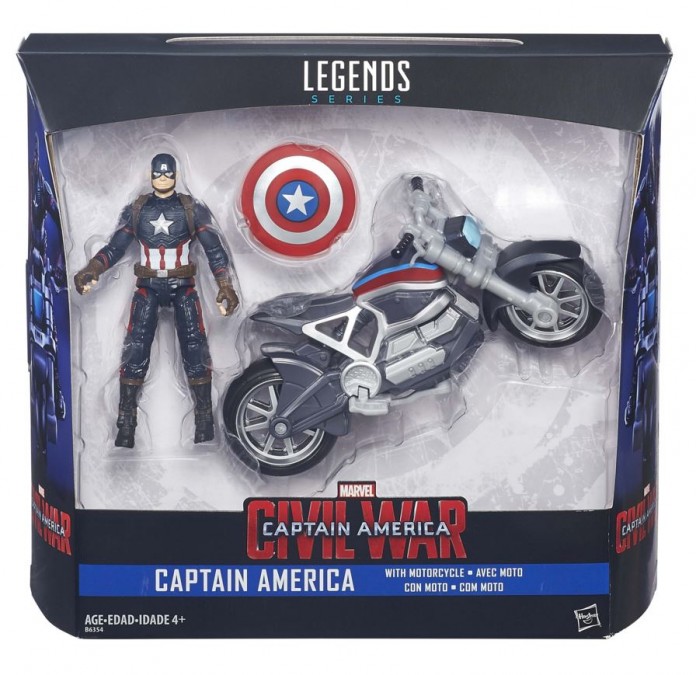 Recently, our friends at IGN gave us a first look at HASBRO's forthcoming batch of Captain America: Civil War action figures. YAY! So, you want a closer look at your favorite Marvel Characters in fully-posable, action figure form? We have you covered. Want to act out your very own epic superhero battle for the fate of personal liberty and unchecked vigilantism? Here's your chance. Ok, that's enough out of me. Let's take a good look at some AWESOME Captain America: Civil War action figures and toy-sets!
According to IGN, "The toy manufacturer will launch a Black Widow in the Marvel's Avengers Titan Hero Series 12-Inch Figure Assortment line, the first Black Widow Titan scale figure. "
They also reported on a line of 3.75-inch and 6-inch Legends Series figures and a 2.5-inch Miniverse two-pack series of action figures. What's part of the 2.5-inch Miniverse two-pack assortments? Why, the Captain America: Civil War Miniverse 2.5-Inch Figure 2-Pack assortment, featuring Hawkeye and Black Panther, Iron Man and Black Widow, Crossbones and Captain America, and Winter Solider and Vision.
What else? Hasbro will also be releasing Marvel's Captain America Civil War 3.75 Legend Series, which will include Captain America on his Motorcycle and Falcon with Flight Tech and his good friend, Redwing.
And yes, we'll see Black Panther, Captain America, and Iron Man added to the 6-inch Marvel Legend series.
When will we see these figures hit shelves? Well, there's no specific date, but they'll definitely be available before the film hits theaters May 6th, 2016!