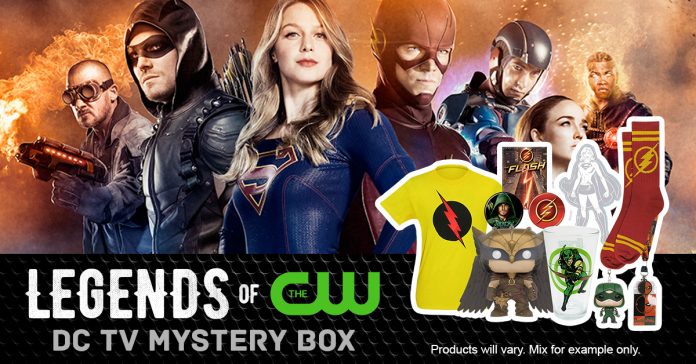 Get ready for the return of your favorite DC heroes to the marginally smaller screen as Arrow, The Flash, Legends of Tomorrow, and the nearly left-to-rot but miraculously saved Supergirl return in all new seasons to the gosh darn CW!! Will Arrow and Felicity reform to create the ultimate, tear-inducing protector of Star City, "Olicity?" Will CC Jitters' coffee taste the same in an alternate reality? Will the Legends of Tomorrow successfully flabbergast time? And will Supergirl and Superman regale us with tales regarding the history of Krypton's penal system before the dreaded Phantom Zone?? We don't know the answers to ANY of these moderately silly questions, but we're EXTREMELY EXCITED to find out! Well, since our job is to effectively stoke, stroke, and allow said anticipation to propagate, we offer you our EXCLUSIVE Legends of The CW HeroBox! OBSERVE! And then…..CLICK! And then…PURCHASE!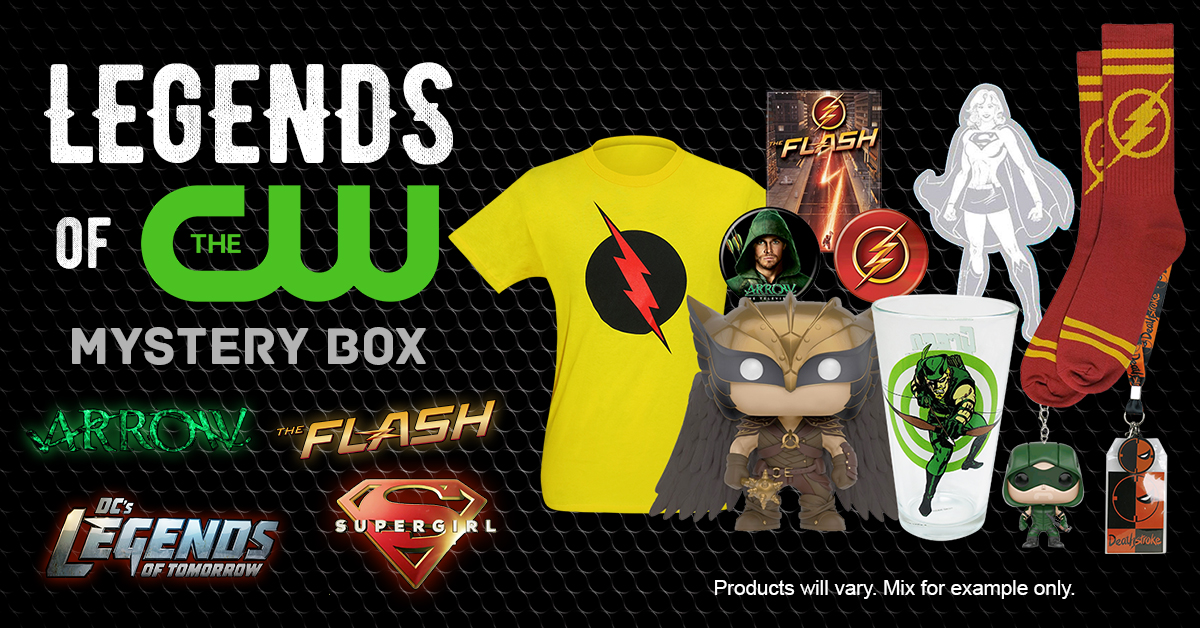 Shipping October 4th, the Legends of The CW HeroBox comes in two drool-inducing variations:
The Silver Edition!
This costs you a paltry $49 for $70-worth of CW/DC-related stuff!
The Gold Edition!
This costs you a marginal $69 for product weighing in at $100!
And just what in the living hell might you find in one of our exclusive, Limited Edition Legends of The CW HeroBoxes?? Why, definitely a t-shirt, and perhaps the following: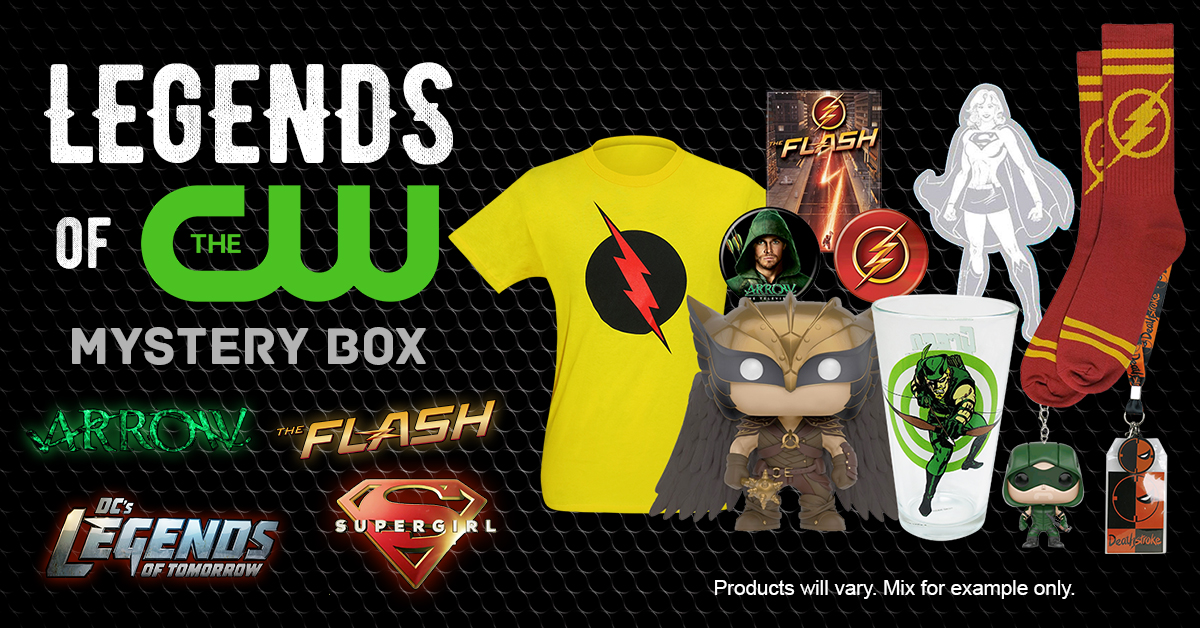 A pint glass?
A collectible figure?
A pair (or pairs) of socks?
An apple?
A peanut butter sandwich sans crust?
A lanyard?
A keychain?
A set of crayons?
Some other awesome stuff based on the CW heroes at a much lower cost than said stuff's actual value???
Anyway, yes, there's a lot to look forward to in forthcoming seasons of your favorite DC/CW series! AND…there's a lot to look forward to in our CW-themed mystery boxes boasting things you ABSOLUTELY have to own, collect, wear and worship! ENJOY!