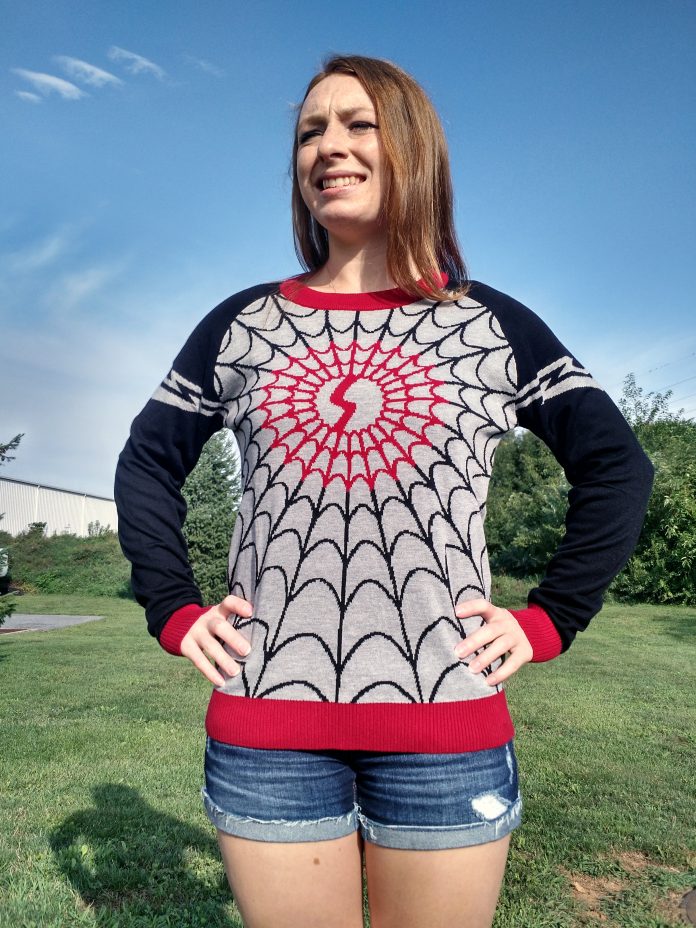 We have it and you don't. Well, at least for now; I can tell you're moderately intrigued. Why? Because this I Am Silk Women's Costume Knit Sweater is a thick, knit sweater lined with the characteristic spiral of webbing weaving the red "S" indicative of Silk's superhero costume. Yep, the Superherostuff design team worked very closely with Cindy Moon to make sure her warm and cozy outerwear line was perfectly representative of her distinct Spider-style. OBSERVE!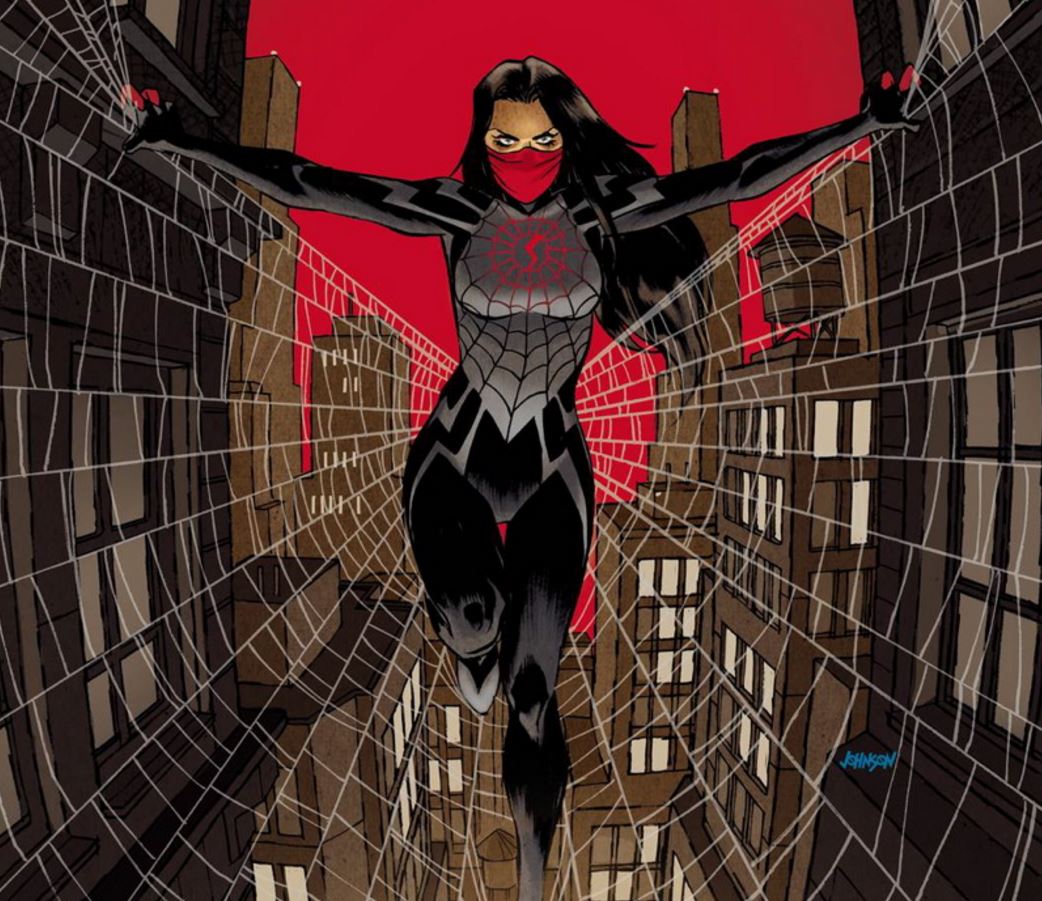 Made from 100% cotton, this sweater is…
1. Warm.
2. Reflective of Silk's superhero costume.
3. A design approved by Silk herself.
Why should we care about Silk? Because she received her spider-powers from the SAME FREAKING SPIDER that chewed on Peter Parker; it managed to take a chunk out of her right before it died. Why are we only hearing about her NOW? Because as a 'Spider-Totem,' she was immediately under threat of Morlun, an especially effective Spider-Totem hunter. How best to protect her from Morlun? Lock her in the bottom of a tower immune to Morlun's innate, Spider-Totem tracking abilities. So, for 13 years she lingered and observed the outside world through television until Spider-Man stormed the..uh…castle walls.
Anyway, the girl's been through a lot and she could use your damn support!