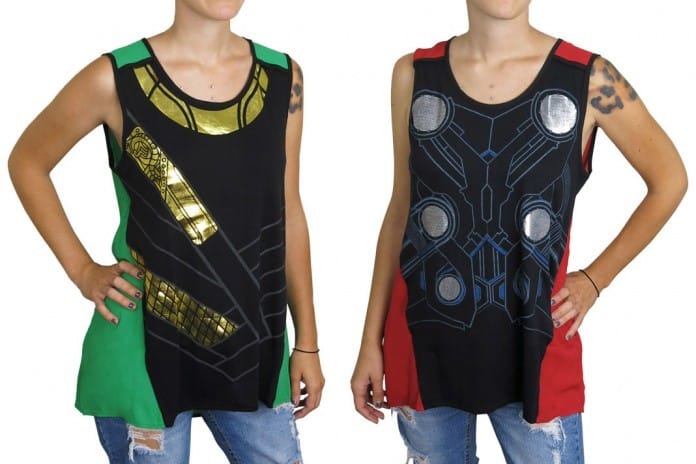 We are so excited for these new Avengers tank tops for women! They are not your standard run of the mill tank but made of high quality fabrics with designer details and embellishments. They are modeled after your favorite characters and here is why we love them:
Thor Foil Costume Women's Tank Top:
A high-low style tank, featuring Asgardian armor with a vibrant red flowing back that is the perfect alternate to a cape, and more stylish too! Don't you think?  You can find this item at Thor Costume Tank Tank.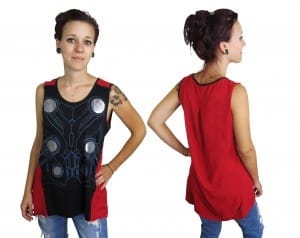 Iron Man Costume Tieback Women's Tank Top:
Light-weight and fun, this tank features Iron-Man armor with a gold tie-back. It is super fun and flirty.  You can get yours on our Iron Man Tank Top page.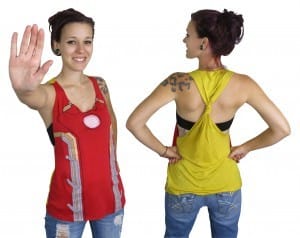 Loki Foil Costume Women's Tank Top:
Don't be afraid to show your mischievous side in this Loki inspired high-low tank. With the gold accents and bright green color, this tank is sure to be one of your go-tos.  Pick it up at our site by clicking here.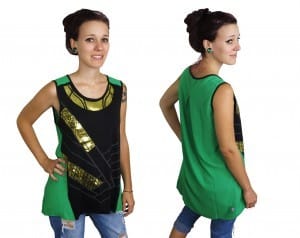 Hawkeye Costume Women's Mesh Back Dress:
A super sleek dress modeled after Hawkeye features a stunning sheer back. Can you say, show stopper?  You can get yours by going to our Hawkeye page.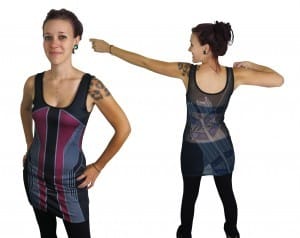 Seamlessly transitioning from day wear to night, these Avengers tanks for women are a must have.