We know you guys love all sorts of hats so check out our brand new batch of caps from fancy pants manufacturer New Era! You may recognize that name as being all over this thing called 'sports' but it looks like they are also into the comic book scene. I guess Superman and Thor would make pretty good first round draft picks come to think of it. That's a sport term, right?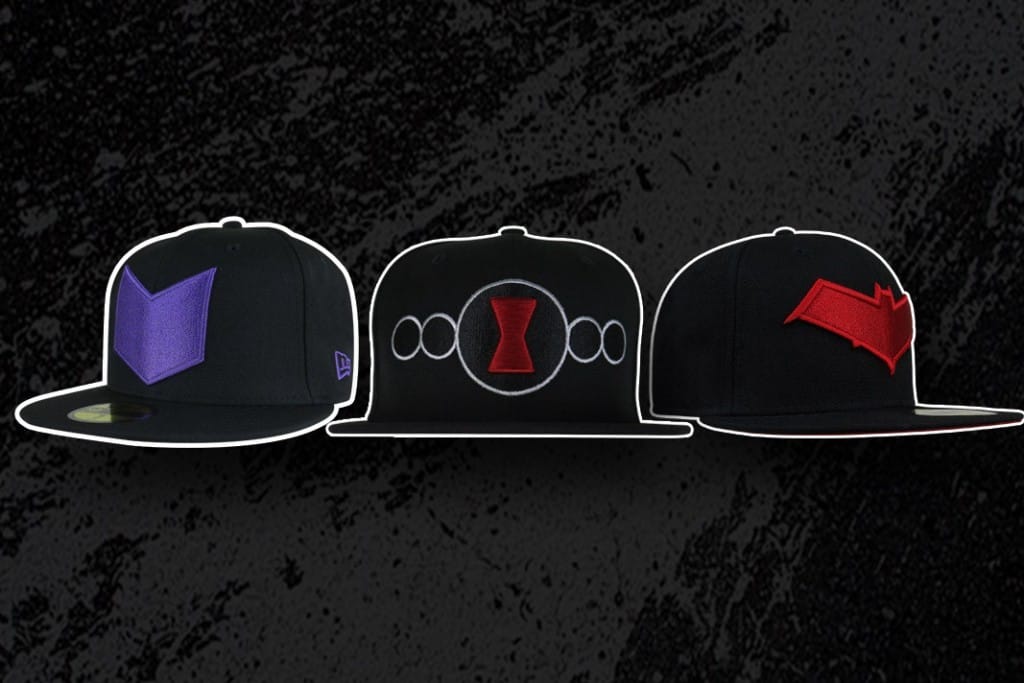 High quality and spiffy, these new New Era hats come in 39Thirty, 59Fifty, and 9Fifty styles. Some are fitted while some are adjustable. If you are into caps you probably understand all of that but if not just know that those numbers refer to specific styles within the New Era brand.
Featuring Hawkeye, Red Hood, and Black Widow, these hats focus on the exceptionally trained humans that utilize their cunning, skills, and intelligence in order to stand shoulder to shoulder with demi-gods. I wonder if you can get a bit of that magic by wearing one of these? At least your head should stay warm and for that your mother will be proud.