Yes, it's yet another batch of brand new t-shirts glorifying the amazing, cinematic comic book greatness that is Captain America: Civil War! It's time to arm yourselves and pick a side, because those who are indecisive will be MELTED by starchy, destructive beams emanating from the open palms of Iron Man! Or, you could forego the whole arming, picking and indecision (while in hiding), and just sit comfortably on the sidelines in one of many BRAND NEW Civil War T-Shirts! Observe!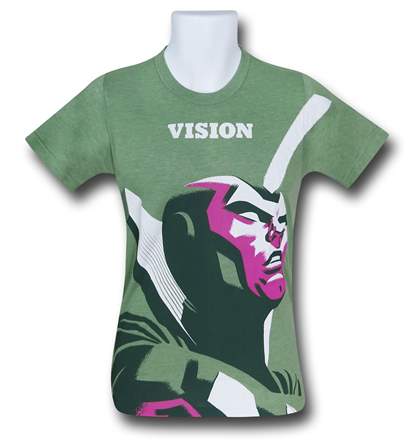 Made from 50% polyester, 25% cotton and 25% rayon, this heather-green t-shirt features a very large, stylish image of synthetic Avenger, the Vision! Sure, he's a force to be reckoned with and a brilliant AI to boot, but his mouth toasts bagels and his eyes sand a table like nobody's business. He's perfect for Avenging, wholesome breakfasts, and household repairs!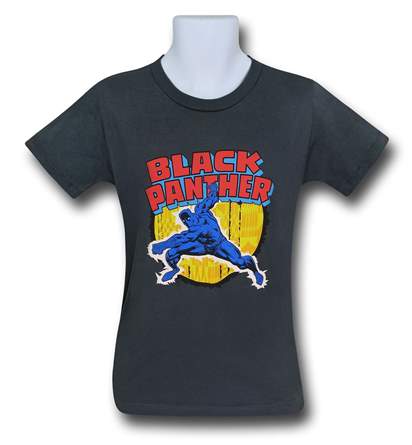 Made from 100% cotton, this charcoal gray t-shirt features a vintage image of Black Panther taken straight from the classic Marvel comics! In this particular iteration, the scientific brain-trust residing in the technologically superior nation of Wakanda just invented the transistor radio, putting them decades ahead of America's steam-powered empire. Yup.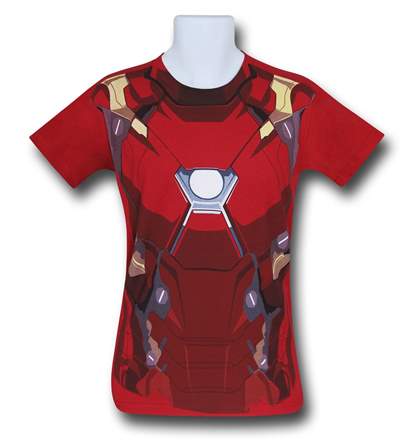 Made from 100% cotton, this Iron Man t-shirt reproduces the look of Iron Man's armor circa Captain America: Civil War! Yes, this is what one wears to kick the ass of Captain America and his mentally unstable best friend who's been assassinating puppies, royalty and corporate moguls since nineteen-forty-something-something.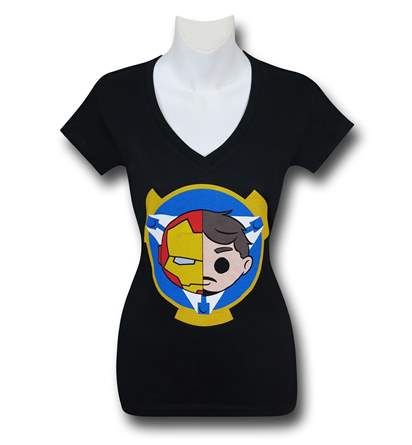 Made from 100% cotton, this black, v-neck t-shirt for women features an incredibly cute image of Tony Stark's composite noggin formed from equal parts Tony Stark and equal parts Iron Man. You see, the symbology here is very clever; Iron Man is born from the brain of Tony Stark, and its creation and constant development bears a smarter Tony Stark. It's the whole symbiotic, psychological give and take between a man and his ideas. Too heavy for a t-shirt description? Welcome to The Source, mother f###er.
Check out our entire line of Civil War Merchandise!