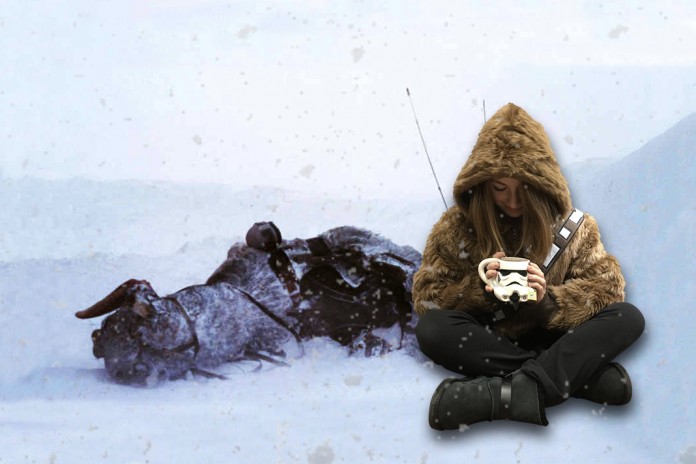 If you live on the East Coast like me, you experienced some unusually warm weather during the Holiday season. I mean, it was over 60 degrees here in Pennsylvania on Christmas Day; I was shooting basketball with my nephews and rolling up my sleeves after working up a proper Christmas sweat! Anyway, yes, it was unseasonably warm, but now…now the cold has come. BRRRR! It's really, really cold here now, so I'm definitely in need of some excruciatingly warm liquids sliding down my throat and burning a hole through the crusted layer of snowflakes lining my stomach. Hmmm, how should I convey this dangerous, face-melting liquid into my body without rendering my hands to molten, steaming flippers? Why, with the use of some super-awesome ceramic mugs featuring the designs and symbols related to my favorite superhero/sci-fi series and characters!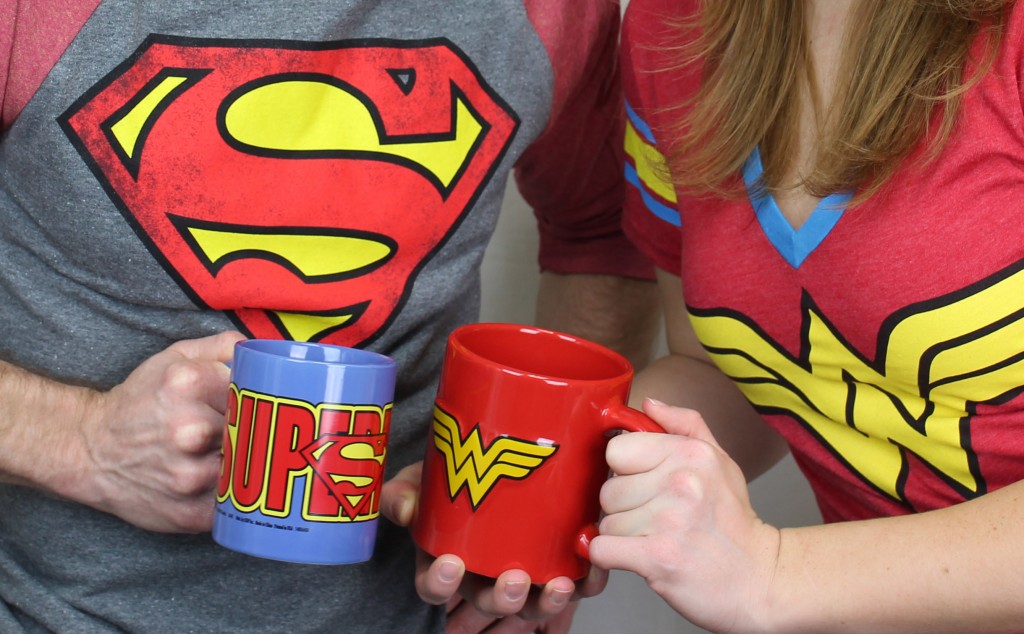 Check out the Superman Logo Wrap 12 oz Ceramic Mug ($9.99). This blue, ceramic mug features the Superman logo in giant super-text wrapping around the mug's entirety, residing underneath the ubiquitous Superman shield symbol! The Wonder Woman Logo Embossed 20oz Mug ($16.99) is a red ceramic mug featuring a raised Wonder Woman symbol. Simple, elegant, effective, useful and user friendly, this Wonder Woman mug is perfect for holding bubbling, Themysciran ales, paperclips, staples, golf balls, thumbtacks, JLA communicators and warm milk.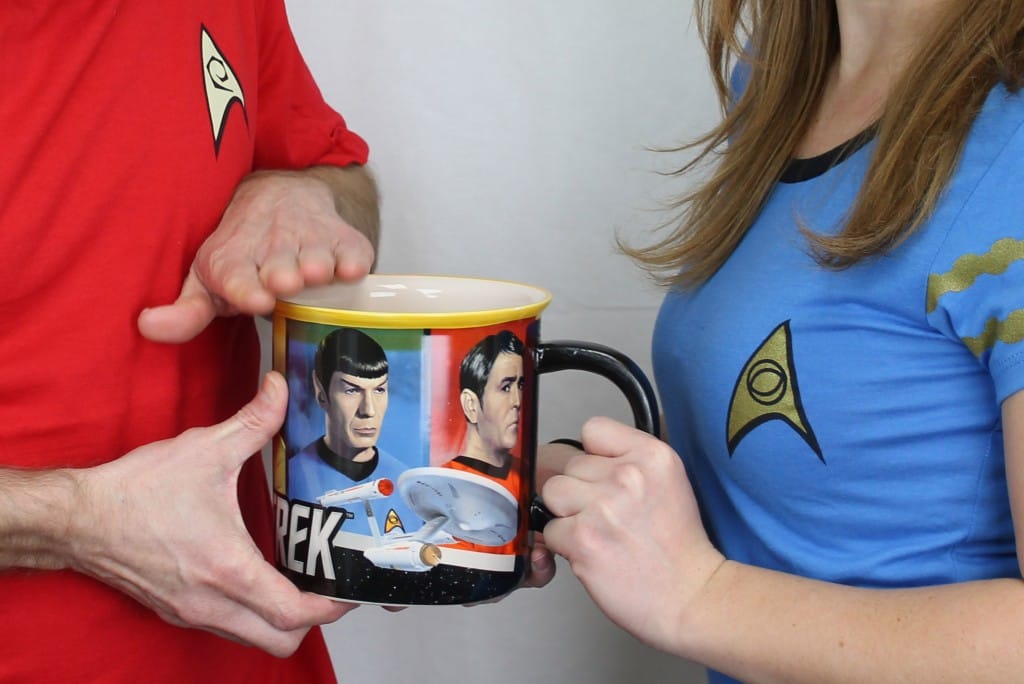 Star Trek fan, eh? Then pour your Romulan stink-juice into this Star Trek Monster-Sized Mug ($24.99)! It's freaking HUGE, and it features images of your favorite Star Trek characters along with the well-traveled USS Enterprise. NEATO!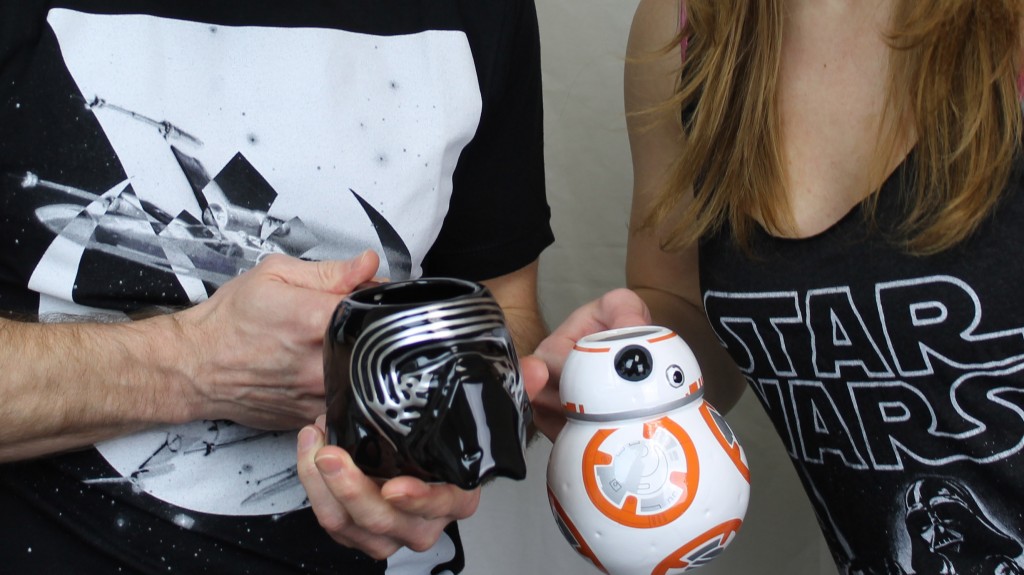 And check out the Star Wars Force Awakens Kylo Ren Character Mug ($16.99), and the Star Wars Force Awakens BB-8 Character Mug ($16.99- SOLD OUT, but will be restocked soon). This Kylo Ren mug is a cranial reproduction of the Dark Side's latest, tantrum-throwing disciple. Yep, you can just drink the crazy right out of his conveniently cored noggin! The BB-8 mug is just too cute for human words, so I'll speak in the universal language of all BB units: BLOOORP, BRRRRRP BEEP BEEP GOOOOOP GUH BEEEP BEEEP!! Translation: did you contact my agent before using my likeness in your advertisement? If not, you just stepped into some serious, serious BEEEEEEP!
Click here for our entire selection of mugs, glasses, and various forms of dinkware!