Yes, it's @#$%ing cold out there! Was it cold during Thanksgiving, Christmas or New Year's Day? Living on the East Coast, you would think my response would be an emphatic, "YES" followed by several uncomfortable moments of excessively chattering teeth. However, the real answer is…NO! It was 65 freaking degrees on Christmas Day and unnaturally tolerable on New Year's Day. Hell, I was playing a rousing game of Badminton with my Nephews immediately after opening my presents, so…yes, the climate was uncharacteristically magnificent.
But now…now we pay for it. Now, the booming winds and the slicing arctic freeze are crystallizing my tears and tearing through my cleanly shaven head like…like a handful of miniature garden spades forged from the bones of Jack Frost himself!! Anyway, it's cold out there, and the temperature on my scalp is 15 degrees colder than the 'out there' temperature. Because of this, I'm compelled to check out the following selection of unique, Star Wars-themed winter beanies below. Why? This is WHY (by the numbers!):
1. It's @#%ing cold.
2. I like Star Wars, and Star Wars is currently very, very popular, and therefore plentiful in terms of product. Our product.
3. I can't move my eyebrows or open my eyes. Why?? Because my face is sealed in an unmoving layer of amalgamated snowflakes.
First up, it's the Star Wars R2D2 Laplander Beanie ($21.99). Made from 48% polyester, 48% acrylic and 4% metallic (glitter? Glaze? Sparkles?), this R2-D2 laplander beanie reproduces the appearance of R2's surprisingly expressive robotic top complete with printed diodes, display panels and that worried, perpetually lilting, pivoting camera scope through which he views the destruction of planets harboring Rebel terrorists. Oh, and certain aspects are layered with a subtle dusting of sparkling, metallic glitter to really drive home the robot motif. Yup.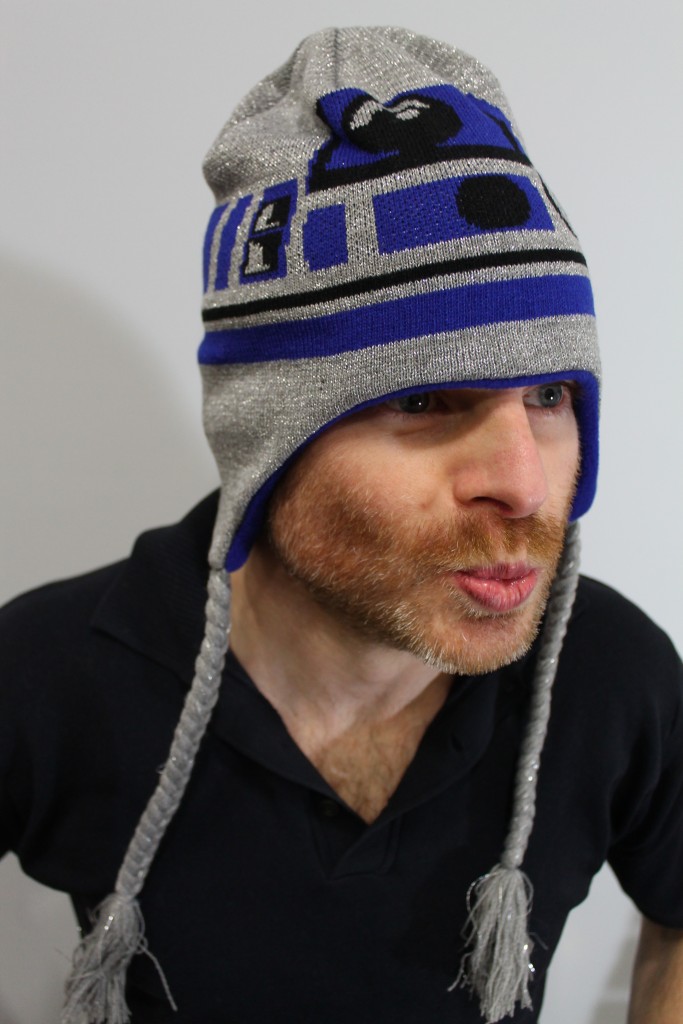 Next, it's the Star Wars Wampa Laplander Beanie ($24.99 Now $21.49). Made from 100% acrylic, this amazingly accurate, acrylic-fashioned reproduction of Hoth's irritable predator features scary eyes, yellow and raised salivating fangs, threatening horns and a soft, comforting fur…that should never be considered soft or comforting since a Wampa will NEVER hold you close and pet your head while reading aloud How High Is Up. What, you don't remember that particular children's book? Sorry, the next joke will be for everyone. Promise.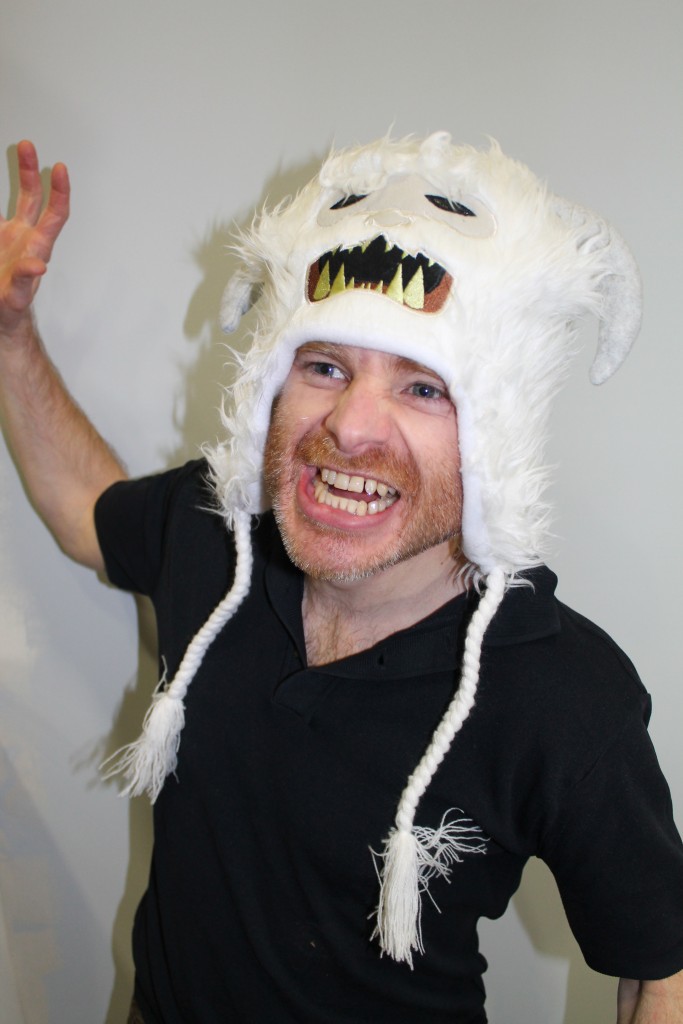 It's the Star Wars The Force Awakens Stormtrooper Biggie Beanie ($21.99)! Made from 100% acrylic, this Star Wars beanie is rendered in the stoic likeness of a First Order Stormtrooper usually seen beating the f$%k out of unsuspecting villagers on any number of planets harboring Rebel terrorists. The cuffed, black bottom features a raised, First Order emblem, the striking symbol of a jackbooted mob of Imperial, tantrum-throwing jerk-holes who won't step aside and let the Jedi bring piece and holy handshakes back to the galaxy.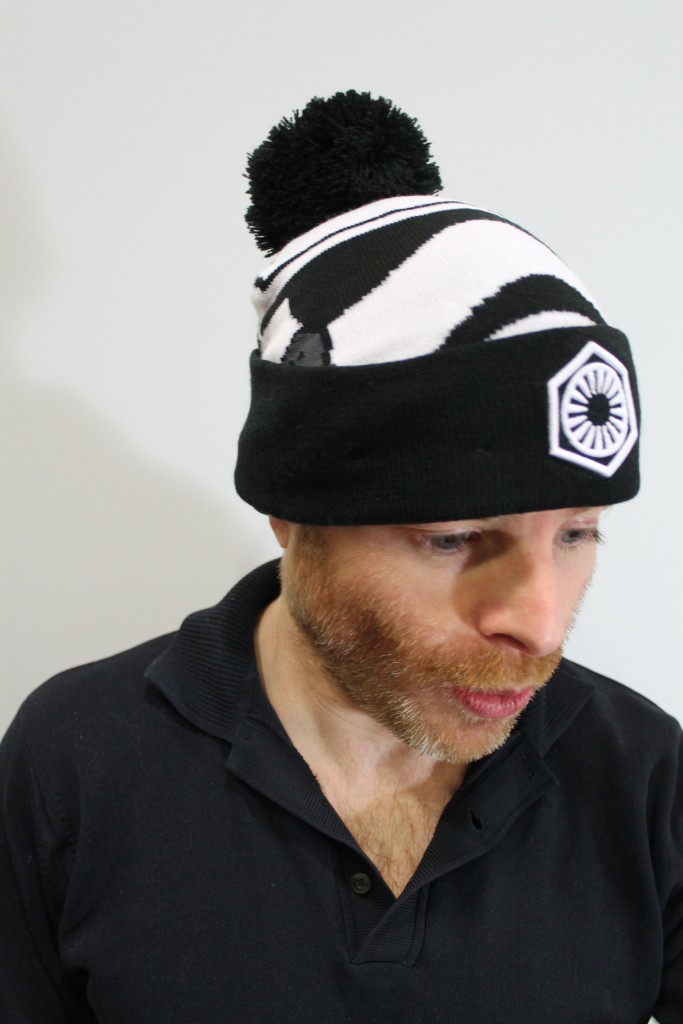 And now we have the Star Wars Ewok Costume Beanie ($24.99 Now $21.49). So, it's an Ewok beanie that looks like a hood worn by those tenacious, tree-top dwelling, spear-throwing teddy bears currently making TONS of space honey and beating the holy heck out of Stormtroopers and AT-ATs with rocks, spears (mentioned those), baskets (fire-baskets?), dream catchers and silly string. YUP. Oh, have I mentioned the velcro chin straps and those adorable, furry little Ewko ears? Hey, don't give me that look; no Ewoks were harmed in the making of this product! I mean, we hire them to make this stuff and pay them in bubble gum, but we don't shave them and staple their hair to a beanie. No, ma'am.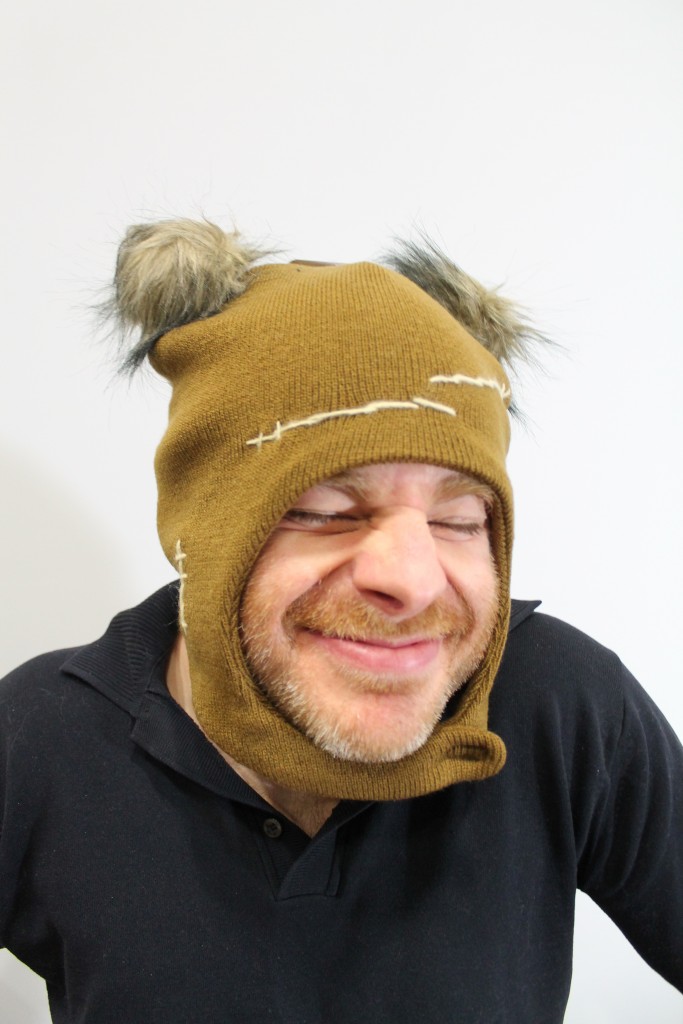 Cool stuff, right? Check out our ENTIRE SELECTION OF GLORIOUS HEAD-WARMING BEANIES HERE! They may SAVE YOUR LIFE!