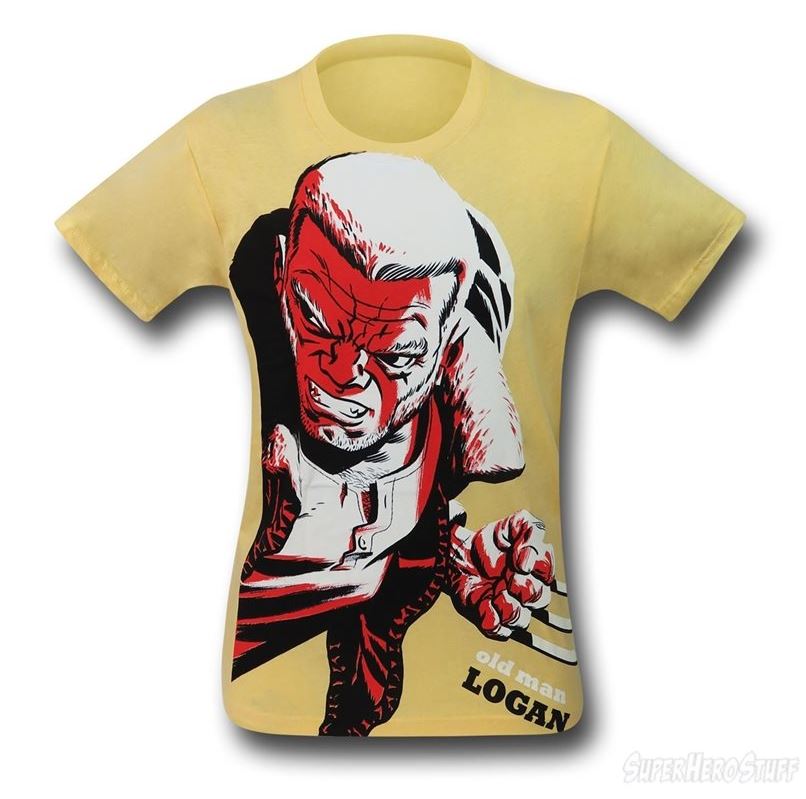 If you haven't seen Logan, I won't spoil too much for you. What I can say is that it was a fantastic sendoff for one of the most well-known and important comic book characters ever. Hugh Jackman played Wolverine for the past seventeen years and Logan was nothing short of perfection. Unlike all the other X-Men movies, Logan's powers and abilities came second to the human aspect of the character.
Because Logan was not a typical superhero movie, its villain wasn't a typical "bad-guy." Narcos' Boyd Holbrook plays Donald Pierce. With a robot hand and a gold tooth, he's the leader of a mercenary group of cybernetically enhanced mercenaries. To get into character, Holbrook put on 25 pounds of muscle for his role, which gives us a different actor from the usually slim model.
For that interview, click here.
In prior X-Men movies (and almost any other comic book movie) the villain is hell-bent on casting dismay upon the movie's main protagonist for some complicated reason. That is very different from the antagonist we see in Logan. For Donald Pierce, the Wolverine is actually not the main priority for him. If anything, he is a fanboy, and doesn't seem in a hurry to take the mutant down.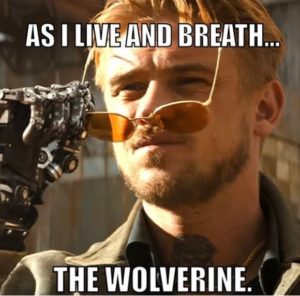 "Donald is very morbidly playful," explains Holbrook, speaking via phone in early February. "He doesn't give a damn about Logan — he's very playful with him… what other people hold to be of value, I think Donald's disregard for that is what makes him fun."
There's no crazy costume either. Pierce's outfit could be worn by just about anyone. At first, you aren't even sure you can count him as a bad guy — perhaps a bit sleazy, but not a villain. Rest assured, he is a formidable foe to contend with and a perfect opposite for Wolverine's last ride.
Logan is currently playing in theaters, having surpassed $100 million dollars its first weekend. This is a definite must-see, folks!