It's hard to choose what items are my favorite when it comes to Batman! You really can't go wrong sporting anything that dons the Batman (or Batgirl) symbol, right? Well, I decided to take on the challenge by browsing our catalog of Batman Merchandise, and here is what I came up with (starting with 5 and working my way down to #1):
TOP 5 Batman Picks for Women: 
5. Batgirl Women's V-Neck Caped Costume T-Shirt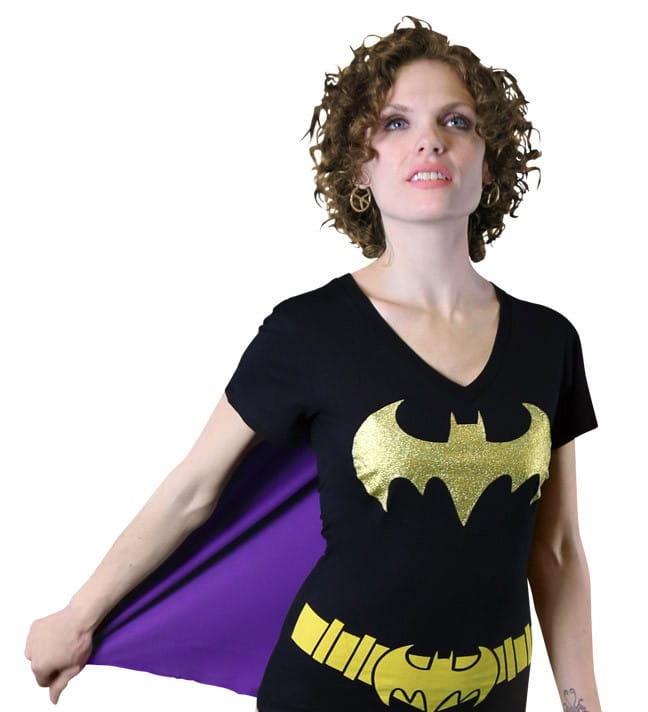 This v-neck features a sparkling gold Batgirl symbol and purple cape making this a fun and flirty top. It can be worn for everyday wear or transformed into a costume, which is the best part. What could be more perfect than a fun transition piece to add to your collection?
4. Batman Toss Print Knapsack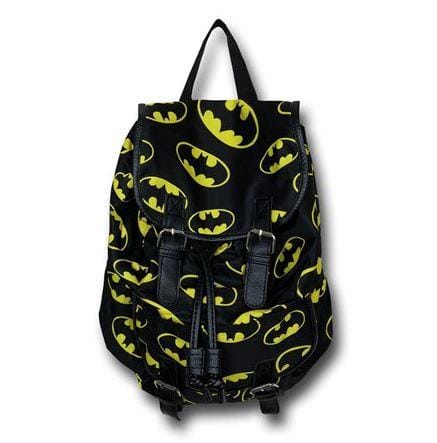 Because where else would you pack your Batarang? This knapsack is roomy, easy to carry and can be filled with your favorite things; not quite the size of a backpack but perfect as a purse. Completely covered in Batsymbols makes this a must-have for any Batman fan!
3. Batman Logo Women's Mesh Shorts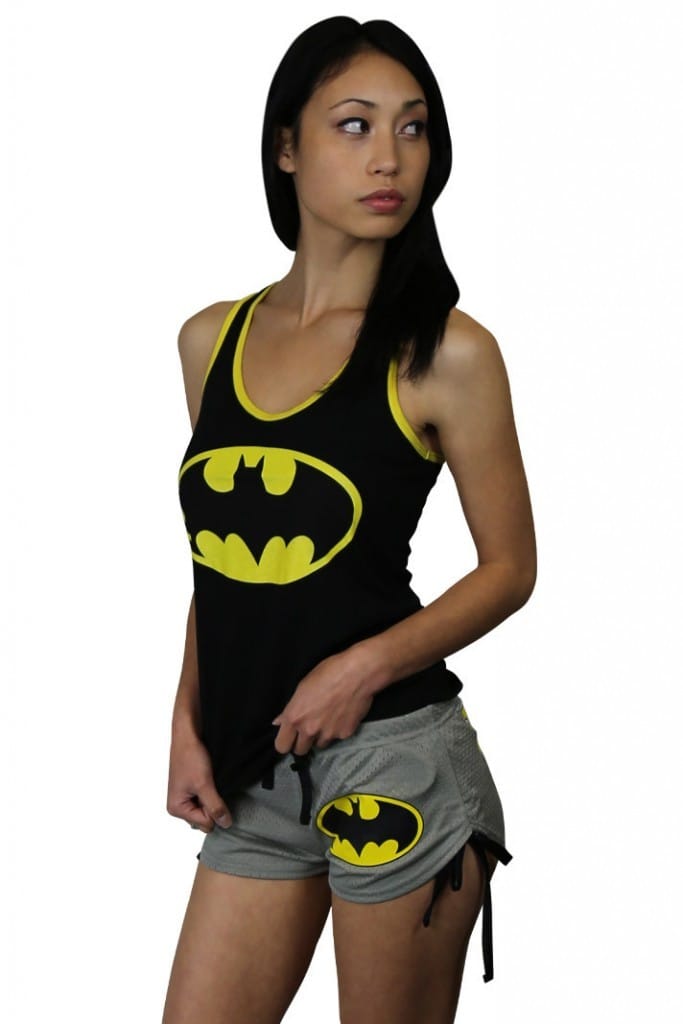 Lounge wear is a necessity for any true Batman fan. You need to be able to cuddle up on the couch and pop in your favorite Batman movie at a moment's notice! These mesh shorts made the list because not only are they super cute, they are super comfy. I mean, just add the Batman Symbol Juniors Racerback Tank Top and you're set.
2. Batman Caped Women's Grey Knee-Highs Socks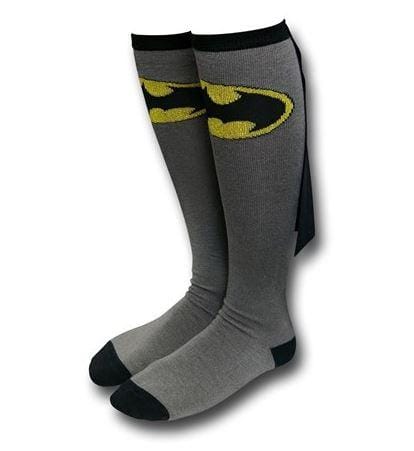 Can't go wrong with a kickin' pair of socks! Featuring a Batman symbol and cape, you can wear these on the daily to add a little spunk to your outfit. And if these are not work appropriate then I highly recommend wearing these under your pants; only you need to know how much you love Batman, anyway.
1. Women's Batman Symbol T-Shirt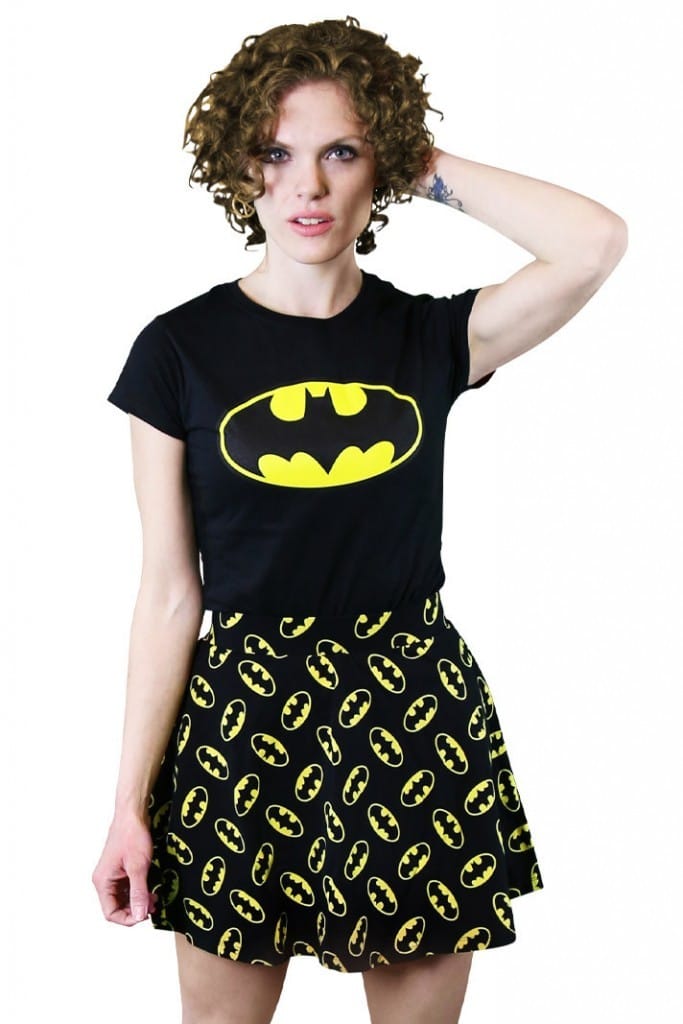 And now the staple for every Batman lover out there, the traditional Batman symbol shirt. It's pretty much just something you need to have in your closet; wear it with jeans or pair it with the Batman All-Over Print Symbols Skirt. Really, it's whatever works for you. This black shirt featuring only the Batman symbol has to top the charts. It simple and that's why I love it!
Well, that's it for this list; let us know what you think! How do you think I did? What item from our selection of Batman Merchandise would you add to this list? How many of these items do you currently own?
What to buy some of the items you saw featured on this list? Click HERE to shop!